Sihanoukville: To Be or Not to Be Chinese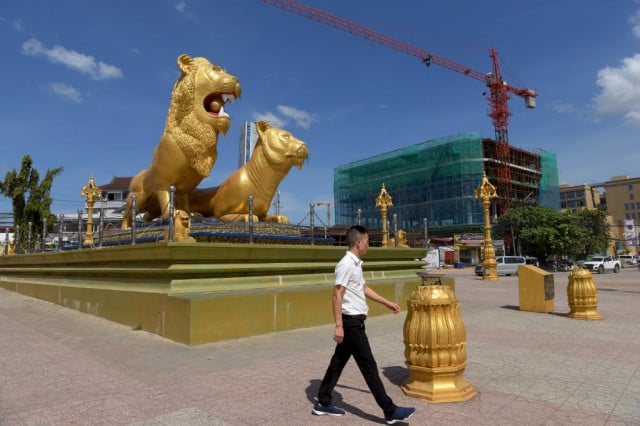 Cambodianess
June 21, 2020 9:20 AM
With all due respect to the disgruntled, Sihanoukville's transformation into an international megalopolis is irreversible.

"The rising star of the kingdom's southwest," as the authorities call it, will keep on, as billions of dollars and cubic meters of concrete are being poured in, going through its transformation launched a few years back.

An international financial center, a smart and eco-innovative megacity at the crossroads of multi-sectorial investments, the capital of international gambling and tourism: Sihanoukville as dreamt of by the government would shine in the world's megapolis firmament.

We envision a hybrid city whose thousands of scintillating lights are reflected in the waters of the Gulf of Thailand, a futuristic blend of Shanghai, Singapore, Macao and Las Vegas.

While the government this year has invested some $300 million to repair and build the road infrastructure, foreign investment projects keep on pouring in.

During a recent press conference, the governor of this port city said that "60 businesses are planning to invest around $10.7 billion in tourism projects, 11 others $213 million in agribusiness projects in the province while six others plan to invest $59 million in other fields of production."

While that city benefitted from western investments during the 1990s and 2000s, enabling it to get rebuilt, the undergoing changes are mainly funded through Chinese capital.

The importance of China in the province's development is not about to diminish. The local authorities have signed a memorandum of understanding with 16 Chinese cities and provinces to promote exchanges and investments in the tourism, education, cultural and sports sectors.

However, the authorities have stressed several times recently that Sihanoukville is not Chinese turf.

China is, the Preah Sihanouk Province governor has said, "Asia's wealthiest country, and every country wants to attract [Chinese] investments. Our objective is to attract other wealthy countries so they also will invest."

During an inspection visit of infrastructure projects currently underway, the Prime Minister himself insisted on what is his own international vision of the country's "rising star."

What would be best for the country would be that, as is the case in several countries throughout the world—such as in South Africa, Côte d'Ivoire (Ivory Coast) and Bolivia—there would be in the Cambodia of tomorrow in some way two capitals: Phnom Penh, the official one that is the seat of the government and central administrations, and Sihanoukville, the economic and international capital open to the world.

The less good side of this would be Sihanoukville becoming some sort of Chinese enclave in the country.

The political, economic and symbolic issue at stake is considerable, which the billions of dollars of investments announced must, at no time, make one forget.


Related Articles