Singapore Amb: Cambodia's adaptability and youth quickly embracing technology bode well for its future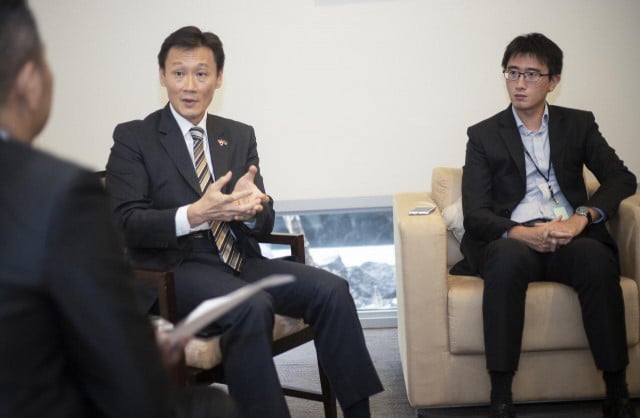 Sao Phal Niseiy
June 13, 2019 10:23 AM
Thmey Thmey Deputy Editor in Chief Sao Phal Niseiy interviews Singapore Ambassador to the Kingdom of Cambodia Michael Tan on the current state of relations with Cambodia. The interview touches upon Singapore's experience in development which can be shared with Cambodia.
Sao Phal Niseiy: First of all, I would begin with Cambodia's development. Cambodia has experienced rapid economic growth with 7 percent on average over the past decade. What is your assessment of Cambodia's economic and social evolution over the past years?

Ambassador Tan: The past three years helped me to have a more in-depth and better understanding about Cambodia's challenges, constraints and growth potential. One of my mentors told me that history is the best teacher. When you look at history, it will be easier to do some sort of intelligent guess what is going to happen in the future and, of course, there will be conditions. If you look at Cambodia, three things come to mind when I look back to history.
One is that because of your tragic past, your real socio-economic development only commenced from 1998 onwards because of the peace amnesty. Only then, when the civil war and fighting ceased, could you focus a bit more on development.
The second thing is that Cambodia joined ASEAN only in 1999, meaning you could only avail yourself to the potential and growth prospects of ASEAN from 1999 onwards. This is the second benchmark.
A third indicator is that because of your tragic history, you lost one generation, or some say even more, of intellectuals and professionals. And you take years just to recover.
You take these three indicators and look at the current results that you have attained. Annual economic growth was more than 7 percent for the past decade, your youthful population has so quickly and rapidly embraced digital technology - not just social media, but your Fintech, to your e-platforms and the various digital apps and so on. That signals to me that you have a very remarkable resilience in the community — the tremendous fortitude and tenacity of their innovation.
Cambodia has a linguistic gift. A lot of you can speak multiple languages. Some joke that is because the Khmer language is so difficult. At the same time, for you to understand multiple languages, there is a certain retentive capacity and intellect that you have.
So when I look at all these things, I think your future will continue to be very robust in terms of your development - provided that you are able to handle some of the existential challenges and some of the future issues that continue to crop up along the country's development path.
If you keep investing in human capital, then there will be more assurance in making sure that you make the best use of past conditions - the resilience, the tenacity, the fortitude and the intellect and capacity that Cambodian youth have. And then you will be able to continue to leverage and optimise it and build on it.
The other criterion is diversification of sources and impetus for growth. The more you diversify, the more you can crop up in not only private capital but also international solutions, international ideas and thinking so that your economy and your people can be more vibrant and resilient.
Sao Phal Niseiy: On bilateral ties, how do you view the current relationship between Cambodia and Singapore?
Ambassador Tan: Our long-standing bilateral relations are underpinned by robust trade links, warm people-to-people ties and a steady exchange of visits. Cambodia was the first country to recognise Singaporean independence and the first to establish relations with Singapore in 1965. Since my assumption of duties here in 2016, we have actually worked closely with Cambodian officials and Singapore's business community to raise greater awareness of Cambodia's growth potential and investment opportunities.
I am pleased to note that there have been year-to-year increases in the number of Singaporean businesses and investors that have visited Cambodia. And to date, I note that there is a steady momentum for such visits. There is a growing number of businesses and investors that have established offices and presences or are considering doing so. There is also a growing interest from large-capitalised businesses. In 2017, Singapore was Cambodia's fifth-largest trading partner with a registered trade volume of $2.07 billion. In terms of investment, Singapore is Cambodia's eighth-largest foreign investor, registering a cumulative investment of about $1.2 billon.
In 2017, Singapore was the second top investor with fixed total investments of over $250 million. In tandem, there also has been a steady exchange of visits and a strengthening of people-to-people connections. Our Minister of Trade and Industry Chan Chun Sing visited Siem Reap in March to attend the seventh RCEP meeting. There is a plan for him to make a return visit, this time in Phnom Penh. But we are still working on it.
In terms of government agencies, our trade agency, Enterprise Singapore, has already made several visits -just this year alone - to have a better understanding of the local market and sculpture opportunities for Singaporean SMEs. A new government agency which was formed in October last year - known as Infrastructure Asia - has made three visits over the past few months. It is currently looking at opportunities in the waste and energy sectors.
From Cambodia's side, there have been several delegations led by secretaries of state or other senior officials who have made study visits to Singapore. A Union of Youth Federations of Cambodia delegation participated early this year in a Chingay Parade in Singapore.
An indicator of the growing people-to-people ties is the number of tourists because it is the most visible. In 2018, in terms of Singaporeans visiting Cambodia, it has increased to 86,000 visitors, which is a 6 percent increase over 2017. For the number of Cambodians visiting Singapore, it has increased to 98,000 visitors - a 30 percent jump compared to 2017. These are indicators of the current state of bilateral relations and personally I am more than happy about how these are going.
Sao Phal Niseiy: What more both countries need to do to bolster people-to-people connectivity?
Ambassador Tan: I think the Cambodian economy is probably one of the main drivers. As I mentioned earlier, when I assumed my duties here, the area I focused on was to create greater awareness. Greater awareness can lead to more doors opening in terms of commercial and academic planks. I think that will continue to be the main plank that underpins people-to-people exchanges. Whether it is the political level or business to business or people to people, there must be a reason for relations to continue to be maintained.
In terms of mutual benefits and relevance, the most natural yet most mutually beneficial is the commercial and business plank. Beyond that, you will see there are more Singaporean NGOs and volunteer groups from our civil society who have come up. We don't have official figures but I think easily we have more than a hundred groups at one time who are here in different provinces. This is also a demonstration of people-to-people links.

Sao Phal Niseiy: What has Singapore done in support of Cambodia's development?
Ambassador Tan: Bilateral relations are always a continuum. Singapore is small and we don't have natural resources. But Singapore has been fortunate. Over the past five decades or so, we have benefited from the security assurances and peaceful environment that ASEAN has provided. In fact, Singapore and fellow ASEAN members have been able to grow their economies because of ASEAN. So as an ASEAN member and also the beneficiary of growth and peace, Singapore is committed to doing its part to share its development experience towards helping to close the development gap among the new members of the ASEAN family — one of the latest family members being Cambodia. And we have been doing so through three different channels: G to G (government to government), the informal sector and the business community.
By mentioning G to G collaboration, we focus on skills and human resource development. This covers very diverse areas and topics of interests. It can be English-language communication, report writing, food safety, the digital economy, public governance and administration, aviation and much more. We implement this through two primary means, one of which is the Singapore Cooperation Program (SCP). Since 1992, more than 12,800 Cambodian government officials have attended a course or workshop or executive program in Singapore or have been on a study visit to Singapore under the SCP.
The second means is our initiative for ASEAN integration known as IAI. Under the IAI, the Cambodia-Singapore Training Centre, which was renamed recently to the Cambodia-Singapore Cooperation Centre, was set up in 2002. To date, close to 10,500 Cambodian government officials have attended either a course or workshop at the centre. What this centre does is to bring in Singapore trainers and experts to aggregate their resources, save on time and also to optimise the number of officials it can train in any one duration. The manual courses and workshops we have at the SCC will be done in the consultation with the Ministry of Foreign Affairs and International Cooperation here. They intend to seek inputs from various ministries and agencies.
In the informal sector, we have the Singapore NGO and volunteer arms from our civil society. There are many of them, but a few who are in my mind so-called regular features. They have been doing a very good job here. One is Tan Tock Seng Hospital. They have ongoing and regular collaboration with Calmette Hospital in trauma care, intensive care management and other health care management sorts of programs.
And we also have SingHealth, which is the largest public healthcare cluster in Singapore. They have worked with the Singapore International Foundation to conduct trainees and trainers in physical therapy. And SingHealth, in collaboration with funding from the Temasek International Foundation, looks at five year trainee-trainer programs to provide treatment to the psycho-social effects on mine-affected victims.
Apart from that, Temasek International Foundation on its own has also funded many capacity programs - normally in collaboration with Singapore civil service colleagues - and is also working with Cambodia's Royal School of Administration, especially the Ministry of Civil Service. And then in the areas of water sanitation, water treatment and water education programs, we have Lien AID and the Singapore International Foundation, where they each have respective community-based water programs.
Third is Singapore's business community. There are a lot of Singapore businesses here and they have corporate social responsibility programs. The key message the Singapore Embassy here delivers to Singapore's business community as well as newcomers is telling them to be responsible in conducting their business and finding ways to give back to Cambodian society - to see what segments of Cambodia's society are areas of need that they can help to address.
Another key message is to try to make sure that they have higher local content when it comes to investment and conducting business, what local content will mean in terms of employment opportunities and job grades - not just the menial levels but to also give them exposure as supervisors and so on as well as in terms of skills and knowledge transfers. It is a continual exercise, and these are the three broad sectors that we go through to help Cambodia's development.
Sao Phal Niseiy: In terms of business opportunities, what sectors in Cambodia do you think Singaporean companies are keen on investing in?
Ambassador Tan: Your economy is very dynamic. I mentioned we have been trying to create greater awareness about Cambodia's growth potential and investment opportunities. The reason we do so is the more we can heighten awareness, the more doors will open, leading to more Singapore businesses coming in and being able to go and seek opportunities and areas of interest that are most commensurate with their risk appetites, their investment assessments and commercial calculations.
If you look at the Cambodian demographic profile, I will continue to point newer businesses to look at the youthful segment because of your youth dividend, the young families and your very young population. There will be rising aspirations and that is one area that you can try to address whether educational needs, entertainment and young families - what they want to do and so on - and business proposals to address that segment.
But if you look at the rest of the business sector, it is obviously the real-estate sector that will be the clearest sector of preference. It is because it is very visible and, in terms of the quantum, it is probably the most attractive. If you look around town, there are two building projects - the Bridge and the Peak — joint ventures between Singapore developer Oxley and World Bridge, a Cambodian developer. Another one that comes up and at which I officiated a few weeks ago is Royal Platinum — a joint venture between Royal Group and the publicly listed Hong Lai Huat Group. It broke ground just a few weeks ago in Tuol Kork.
Another big segment is services. The one that crosses my mind is the area of health care. There have been private medical clinics. These are joint ventures between Singaporean and Cambodian partners involving Singaporean doctors and medical practitioners.
In terms of food and beverage, when you drive around town, you will see a larger footprint in terms of Singaporean foods and beverages. There are also small entrepreneurs or operations, but you also have food and beverage chains which are here. You have Ya Kun, Bread Talk and so on and the latest one which opens is Collin's.
In financial services, a few MOUs have been signed. An MOU has been signed by the central banks to bolster information sharing in the Fintech area and also an MOU has been signed between two Fintech associations promising to work closer together.
Another area I touched on earlier is Infrastructure Asia. This is a new government agency which looks into infrastructure. But their proposals and approach is not going there and doing the infrastructure but as a facilitator. What they do is very value-added in this area, which is to help the Cambodian government shop for international solutions that are so-called best-in-class and good fitting in terms of the needs and requirements of the Cambodian government. As I mentioned, they are looking into the waste-to-energy sector as one possible sector, and I think there will be other things happening from that shortly.
Sao Phal Niseiy: Singapore is ranked as a top digital society with different digital services. What do you think Cambodia can learn from Singapore in terms of advancing its ambitious goal of building a digital economy?
Ambassador Tan: Let me get back to demographics. Cambodia has a very youthful population and that is a very big advantage you can leverage and secondly, with the prevalence of technology, that is certainly a tool that can help Cambodia narrow the development gap and shorten the development path. These are two big advantages going for you. Although you are just beginning to digitalise your economy, it is not bad sometimes not to be among the first.
Those who are first might have made a lot of mistakes and gone through a very long learning curve. So the best thing Cambodia can do is look at the mistakes other economies have made, and glean the best practices that have worked for them. The third is to look at what they are constantly restructuring so that you can anticipate the future challenges and future solutions that will come out of the digital age - how to leverage the future dynamism of evolving digital technology. That can put Cambodia on a very solid path in growing its economy digitally.
Related Articles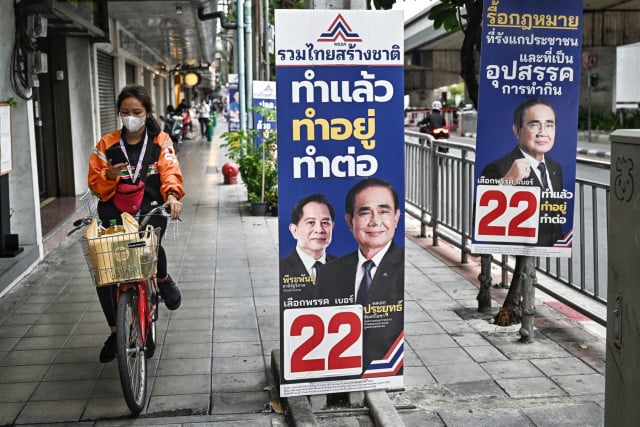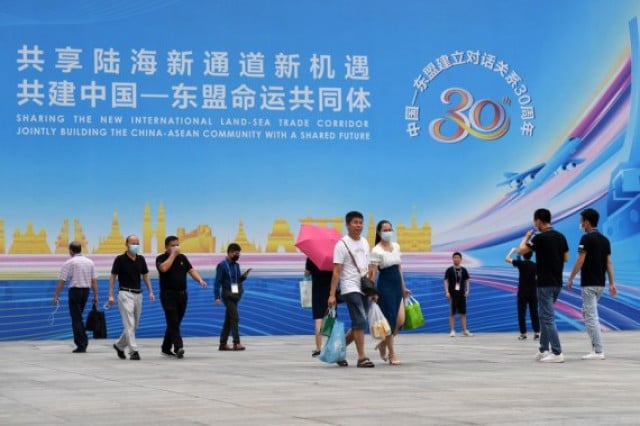 December 30, 2021 2:22 PM