Singapore Trains 11,000 Cambodian Officials over 20 Years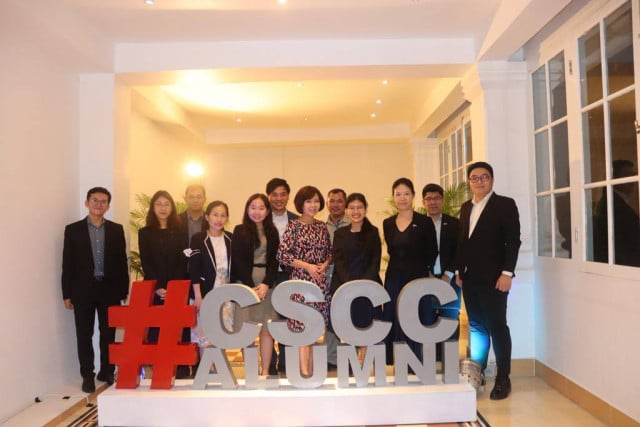 February 24, 2023 9:56 AM
PHNOM PENH – More than 11,000 Cambodian officials have attended skills training under Singapore's Initiative for ASEAN Integration (IAI) over the past 20 years, underlining the friendship and cooperation between the countries.
The training was organized by Cambodia-Singapore Cooperation Centre (CSCC), formerly known as Cambodia-Singapore Training Centre (CSTC), created in 2002 to help Cambodia's growth.
Addressing the alumni's first reception on Feb. 22, Singapore Ambassador to Cambodia Teo lay Cheng said Singapore offered courses such as IT training, basic financial management, and trade, logistics and facilitation in the early years of Cambodia's nation-building.
"Fast forward to present day, the CSCC is now curating courses such as 'Big Data and Analytics'; 'Entrepreneurship and Start-Up Ecosystems'; and 'Sustainable Development and Urban Planning'. This speaks volumes of how far Cambodia has come," she said.
She noted that while the courses have evolved, what has not changed is the persistence and unyielding desire of Cambodian officials to keep learning and growing.


Minister Delegate Attached to the Prime Minister and Standing Secretary of State of Foreign Affairs and International Cooperation Ouch Borith and Ambassador Teo Lay Cheng at the first Cambodia-Singapore Cooperation Centre Alumni Reception in Phnom Penh, 22 February 2023. Photo: Embassy of Singapore in Cambodia

Ambassador Teo said she was gratified that many alumni members who started off as junior officials now occupy senior echelons in government and the private sector, making important contributions to society.
Ouch Borith, Standing Secretary of State of the Ministry of Foreign Affairs and International Cooperation, thanked Singapore for its continued support in human resource development and praised the CSCC and trainers who worked tirelessly to provide high quality courses for Cambodian officials.
During its ASEAN Chairmanship, Singapore launched IAI in 2000 to help Cambodia, Laos, Myanmar and Vietnam reap the full benefits of regional integration, and actively contribute to ASEAN community-building efforts.
CSTC was upgraded to CSCC in 2018.
Related Articles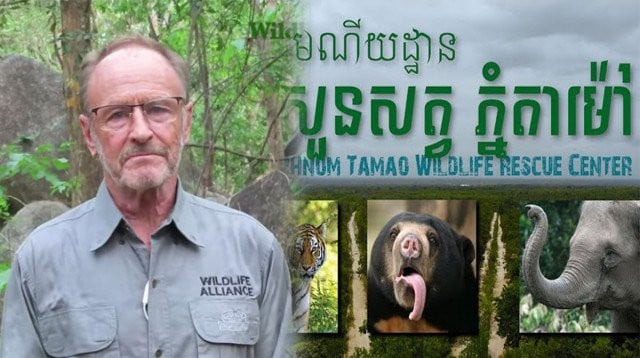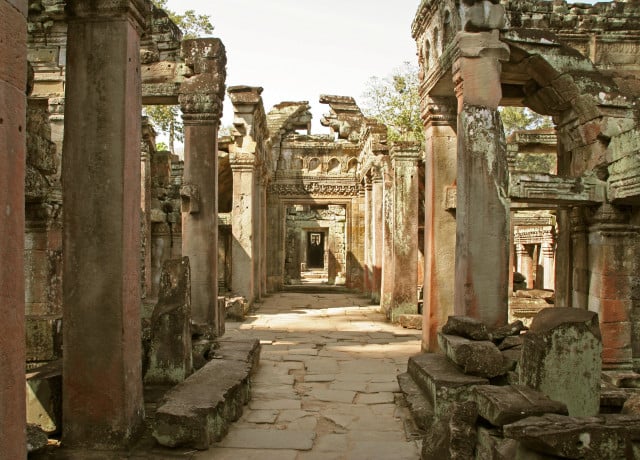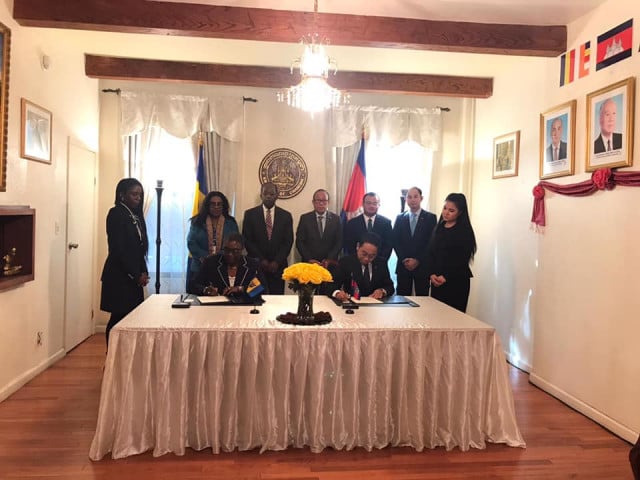 November 20, 2019 5:01 AM