Singapore Volunteers Return for Safe Water Project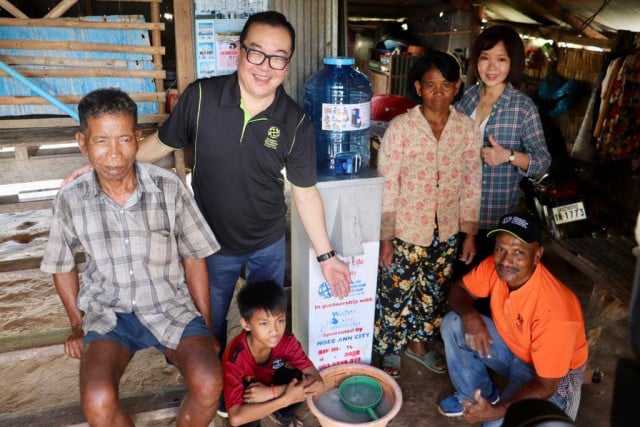 SIEM REAP – Volunteers from Singapore's International Volunteers (SIV) program will return to Siem Reap as part of global efforts to provide universal access to clean water and sanitation.

The Singapore International Foundation launched the third phase of its signature Water for Life (WFL) project in Siem Reap on Oct. 5.

Volunteers will install 600 bio-sand water filters and conduct hygiene lessons with school children in the districts of Soutr Nikom and Chi Kraeng.

The third phase sees the return of in-person volunteering for the SIF's overseas community service program after the lifting of COVID-19 travel restrictions.

Over the next two years, 160 volunteers are expected to be involved.

In partnership with Water for Cambodia and sponsored by Ngee Ann Development Pte Ltd, this phase of the project aims to provide more than 5,700 villagers with clean water.

Launched in 2010 in Siem Reap and in Kampong Speu in 2012, WFL has benefitted more than 74,000 villagers in Cambodia. So far, 1,210 volunteers from Singapore have installed more than 5,300 bio-sand filters.

Beneficiaries have reported health improvements with an 85 per cent drop in water-borne diseases.


Singaporean Ambassador to Cambodia Teo Lay Cheng installing a bio-sand filter. Photo provided.

Nearly 2.5 million people in rural Cambodia lack access to clean water. According to Cambodian reports, many children in rural communities are malnourished due to water-borne diseases such as diarrhoea and intestinal parasitic infections.

Bio-sand filters remove more than 90 per cent of harmful bacteria and nearly 100 per cent of parasites from contaminated water.

Good personal hygiene is also essential in combatting diseases, as highlighted by the COVID-19 pandemic. By providing education on this topic, WFL hopes to improve the health and hygiene of rural communities.

WFL contributes to the Cambodian government's goal to provide every person in a rural community with sustained access to safe water, sanitation and a hygienic living environment by 2025.

On a global scale, WFL aligns with the United Nations' Sustainable Development Goal 6 to extend universal access to clean water and sanitation by 2030.

Lian Wee Cheow, governor of parent body Singapore International Foundation,said: "We are happy to return to Siem Reap where we first launched WFL 12 years ago.

"Over the years, we have improved access to clean water and provided hygiene education together with our Cambodian friends. We look forward to continuing our joint efforts to make a meaningful difference to the health and hygiene of rural Cambodian communities."

Massimo Maio, director of operations for Water for Cambodia, said, "This is our third collaboration with the SIF for the WFL project. It complements our goal to provide clean, disease-free water and basic hygiene education for Cambodians. We look forward to another round of successes in Soutr Nikom and Chi Kraeng over the next two years."

Richard Lee, chairman of Ngee Ann Development, said, "With access to clean water comes better health and an improved quality of life. Ngee Ann Development is pleased to have supported the WFL project for 12 years and seen good results."

Singapore Ambassador Teo Lay Cheng said, "SIF and Water for Cambodia have been doing a remarkable job outfitting households in Siem Reap and Kampong Speu with bio-sand filters. These devices enable residents to have a ready supply of clean drinkable water in their own homes for the very first time.

"This morning, excited beneficiaries gathered around when we installed the filters. It is very heart-warming to know that they no longer have to collect water from sources which may contain pathogens and contaminants.

"An abiding friend of Cambodia, this year marks two decades of SIF's involvement in various capacity-building and community projects in Cambodia."
Related Articles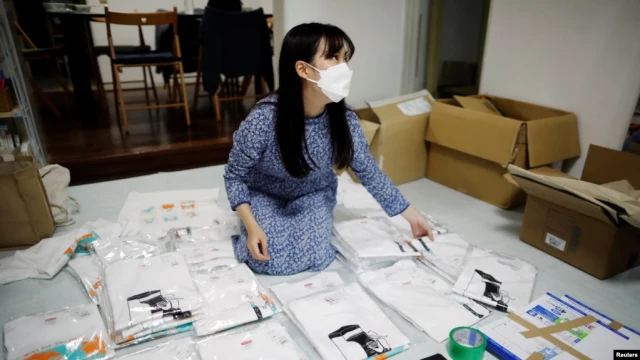 October 29, 2021 10:56 AM