Singer Charity Runner Raised $60,000 for Children's Angkor Hospital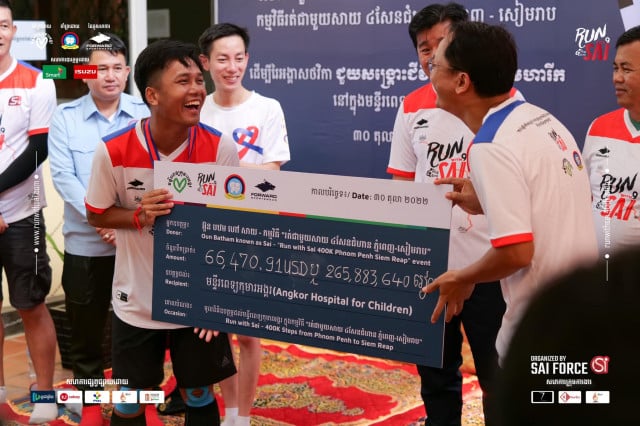 PHNOM PENH – A Cambodian singer ran 303 kilometers and raised more than $60,000 in donations for the Angkor Hospital for Children, to help the health institution wrap up its operating budget of $5.1million in 2022.
Oun Batham, a Cambodian original singer also known as "Sai" has just finished a charity run to save the lives of children from cancer.
Through his "400,000-step run" initiative, he ran 303 kilometers from the Union of Youth Federations of Cambodia in Phnom Penh to reach Siem Reap, along National Road 6. He departed on Oct. 22 and arrived on Oct. 30, a day ahead of his original plan.
Along the way, he collected more than $60,000 in donations from citizens and received much appreciation from the public and Siem Reap provincial officers.
While Sai's fundraising is undoubtedly supporting the hospital, it is unlikely to be enough to allow the institution to make ends meet.
Based on its Impact Report released in October 2022, the Angkor Hospital for Children forecasts a total expenditure of $4.767 million in 2022, while its available budget for the year was $4.01 million at the end of September.
"We still have $750,000 to raise to meet our costs," noted the report.
From January to September 2022, it used $3.45 million in operation costs, of which holistic support programs and specialized and general pediatric care accounted for two-thirds.
From April to September 2022, the hospital treated 40,575 patients, of which 7,496 received specialty services. It also provided training sessions to 113,440 caregivers, health center staff, school children, or other community members and allowed more than 16,000 staff members to attend professional education sessions.
Ing Kimleang, Siem Reap province's deputy governor thanked the singer for his dedication to the cause, which reflects a spirit of solidarity and supports children's health, he said.
The deputy governor added that Sai's commitment will be a model for other young Cambodians who want to contribute to the country according to their ability.
"Every citizen in the society should be part of the solution, no matter how big or small is the problem," Kimleang said. "Funding the Angkor Hospital for Children is a generous act of great meaning and compassion for the lives of children in Cambodia," he added.
Hun Many, the president of the Union of Youth Federations of Cambodia (UYFC) appreciated Sai's mission to run for helping Children be cured of cancer at the Angkor Hospital for Children.
Donations to Sai have helped Cambodian children receive free treatment at the hospital, he said.
"All of this shows the opportunity and support of the UYFC for the younger generation who are willing to contribute back to their society," he said.
Related Articles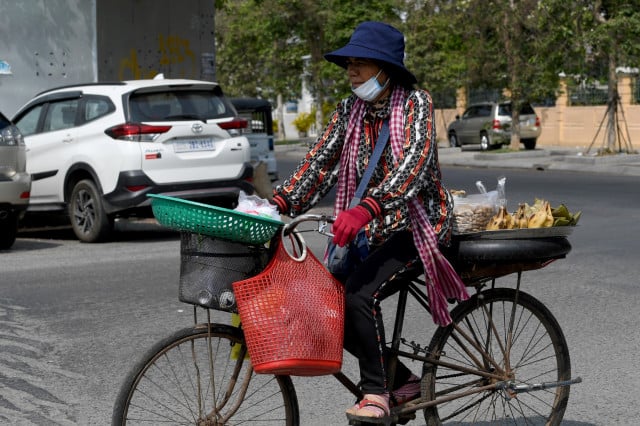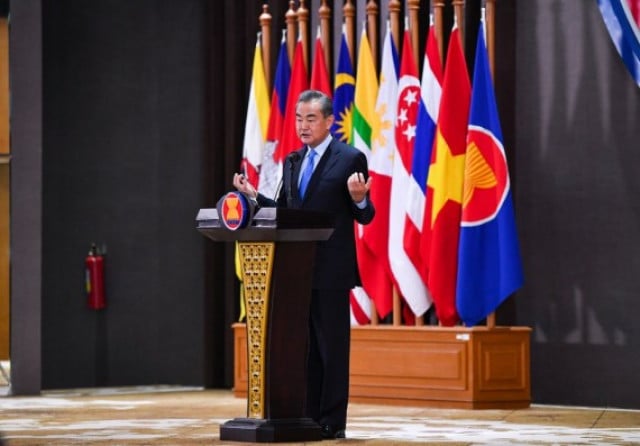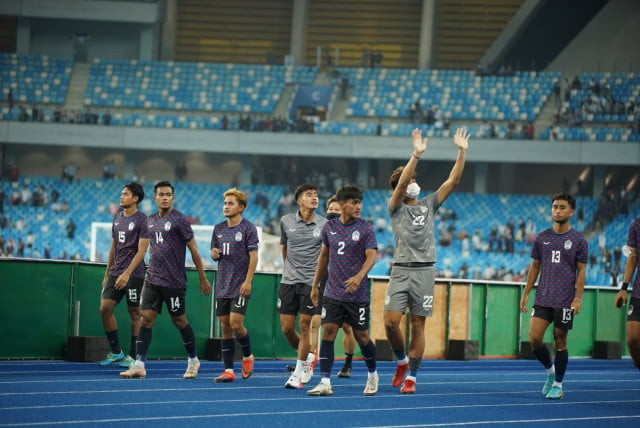 February 22, 2022 5:13 PM