Six Beaches Win 'Very Clean' Award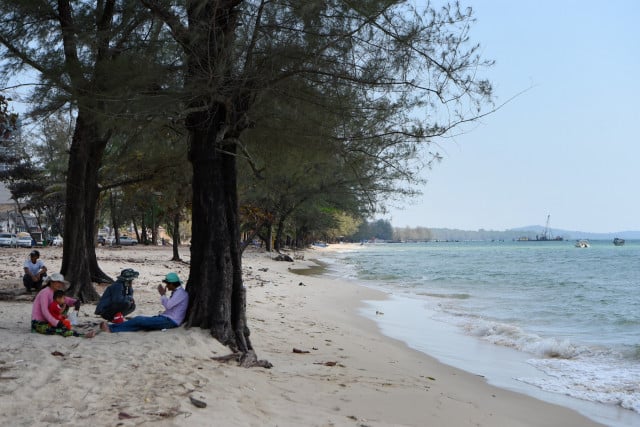 PHNOM PENH – The Ministry of Tourism announced on Dec. 8 the laureates of the 3rd annual Clean Beaches Competition 2022.
A total of 11 beaches across Cambodia's coast were awarded. Six of them were considered "very" clean while another five were "intermediate" clean although it is unclear on what criteria the ranking was made.
The competition has evaluated 27 beaches in three provinces: Six beaches in Kep, five in Koh Kong and 16 in Preah Sihanouk.
Out of the six "very" clean beaches, two are located in Kep province – Kep city's main beach and Koh Tonsay – and four are in Preah Sihanouk – Sokha beach, Ochheuteal beach, Otres beach and Thansur beach.
One "intermediate" clean beach is located in Koh Kong province – Mangrove beach – while the four others are in Preah Sihanouk province. Namely: Independence beach, Sok San beach (which is community-managed), Koh Rong beach and Prasat beach.
Mom Bovil, secretary of the Working Group on Coastal Monitoring and Evaluation of the National Committee for Coastal Management and Development explained that for the beaches which didn't get a rating, the team in charge must plan and take immediate changes to improve the cleanliness of the beach.
They will see their situation re-evaluated in three months.
Koh Kong province is home to four unclassified beaches: Fishing beach, Ao Sivong beach, Poy Sangay beach and Pak Klang beach.
Kep province has four of them: Angkol beach, Deum Beas beach, Kampong Saray beach and mangrove beach.
Preah Sihanouk province totals seven unclassified beaches: Chumteav Mao beach, Prek Treng beach, Coconut beach, Koh Rong Samloem beach, Koh Toch beach, 23 beach and White Sand beach.
Related Articles