Six New COVID-19 Cases Found as Workers Return from Thailand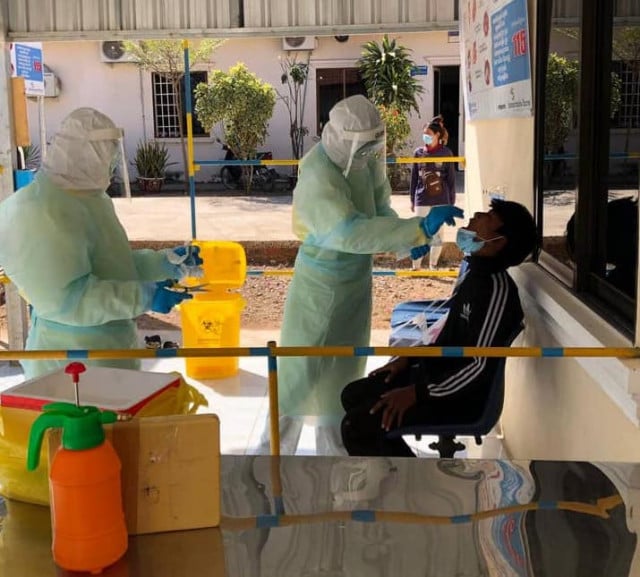 Phoung Vantha
January 13, 2021 4:38 AM
All six returning migrant workers are women who tested positive upon arriving in Cambodia earlier this week.
PHNOM PENH--The Ministry of Health has identified six new cases of COVID-19 involving Cambodian women returned from employment in Thailand.
Two of the women are residents of Prey Veng Province and arrived in Cambodia on Jan. 10, according to the ministry. They are 18 to 21 years old. The remaining four women are from Battambang Province and are aged between 21 and 36. They returned to Cambodia on Jan. 11, 2021.
Five of the women are now receiving treatment at Banteay Meanchey Province Referral Hospital, while one more was sent to Battambang Province Referral Hospital.
As of Jan. 13, there have been 33 Cambodian migrant workers have tested positive for COVID-19 upon their return from Thailand.
Earlier this week, on Jan. 11, Cambodia's new academic year began, but 67 schools across Battambang, Oddar Meanchey, Banteay Meanchey and Siem Reap provinces are still being used as makeshift quarantine centers, preventing students from returning to school on time.
Education Minister Hang Chuon Naron said that those students who study at those schools have been transferred to other schools and continue to study online. It will be up to provincial departments of education to determine when the schools can be reopened, he added.
As of Jan. 11, the Ministry of Health said it had performed 361,488 COVID-19 tests, roughly 21,517 per million people in Cambodia, but only 398 cases of the virus have been detected since the outbreak began—376 of those have recovered, while 22 remain hospitalized.
Related Articles