S.Korea's top court orders review of ruling on ousted president Park's bribery case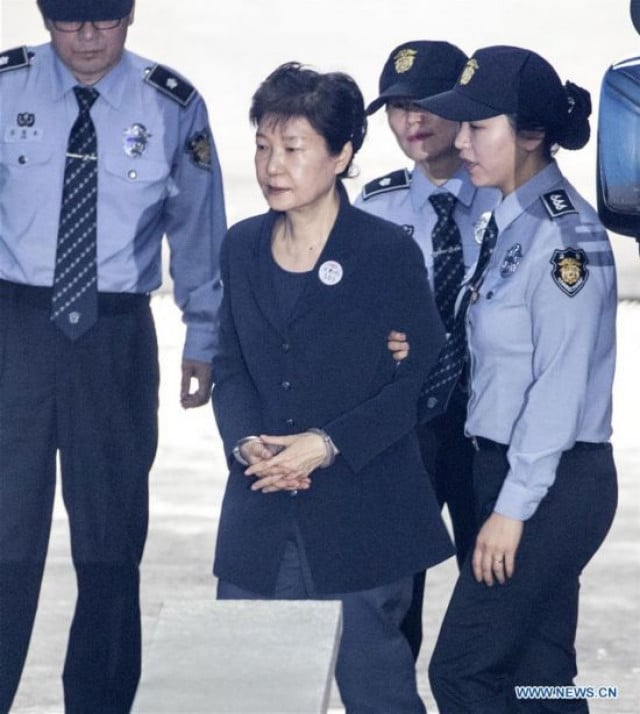 Xinhua
August 29, 2019 7:22 AM
SEOUL -- South Korea's top court on Thursday ordered the review of the lower court's ruling that sentenced ousted President Park Geun-hye to 25 years in prison over corruption charges, including bribery.

The Supreme Court returned the case to the appeals court, saying the bribery case should be ruled separately from other charges, including abuse of power and coercion under the election law.
The separate rulings raise a possibility for the impeached president to face a heavier punishment.
The 13-justice bench also ordered the appellate court to review the bribery case involving Samsung Electronics Vice Chairman Lee Jae-yong, an heir apparent of Samsung Group, the country's biggest family-controlled conglomerate.
The top court returned the Lee case to the lower court, convicting the Samsung heir of more bribery charges.
Lee was sentenced by a district court in August 2017 to five years in prison over bribery, but he was released from the prison in February 2018 as the appellate court condemned the Samsung heir to two and a half years in prison with a stay of execution for four years.
​
Related Articles