Small US Dollar Bills to Go Out of Circulation in Cambodia in Three Months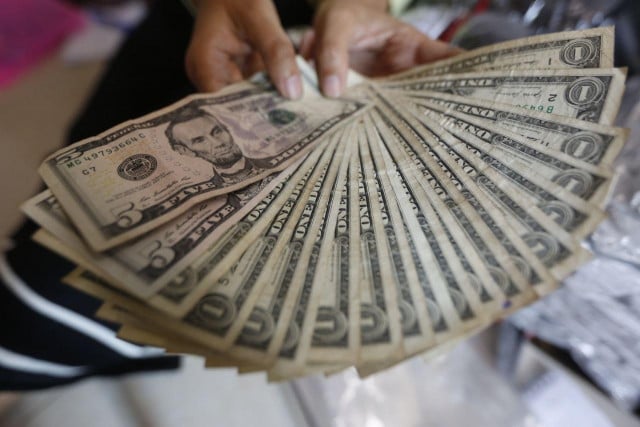 Phoung Vantha
May 29, 2020 8:52 AM
They are being replaced by riel bills of similar value

PHNOM PENH--The National Bank of Cambodia has given banks and microfinance institutions three months to collect the US currency bills of $1, $2 and $5 so they can be put out of circulation and replaced by riel bills.

According to a National Bank press release issued on May 28, the measure aims to promote the use of the country's currency.

All banks and financial institutions have from June 1 through Aug. 31 to collect these US bills, which will then be shipped out of the country, the release read.

During those three months, the National Bank will assume the service charges. "After 31 August 2020, the National Bank of Cambodia will transfer the cost of shipping $1, $2 and $5 overseas to the banks and financial institutions," the release said.

Removing small US currency bills from circulation is meant to promote the use of riel bills for small transactions, stimulate the country's economic growth through the use of the riel, and also strengthen Cambodia's independence on the monetary front, the release read.

According to the National Bank, over the last six months, the riel as well as other regional currencies have significantly depreciated against the US dollar.

The depreciation of the riel is also due to a drop in its use, especially for economic activities and taxes. This depreciation has had a negative impact on farmers' incomes for which riel is used.

So in order to stimulate the demand for the riel in the economy—especially for small transactions—it is necessary to eliminate the use of low-currency US dollars, the National Bank added.

Chan Sophal, director of the Centre for Policy Studies said on his Facebook page that, dollarization benefits aside, there is basically no reason to keep using dollar notes at the expense of the country's monetary policy, which can be used at times of crisis such as during this pandemic.

Speaking of the step now being taken by the National Bank, he said, "I can understand that it's part of the [country's] dedollarization goal."

"As the Cambodian economy gets bigger, the loss of seigniorage and monetary instruments to effect the economy becomes quite costly," Sophal said. "Dedollarization should not be done overnight as an autonomous monetary policy has to match the central bank competency. But it has to start with some practical steps."

Moreover, small US dollar (USD) bills have become problematic as many people refuse them for being damaged and/or uncleaned, he said.

"I almost lost quite a bit recently when I was not careful enough taking some USD notes from a bank," Sophal said. "Starting to reject small USD notes makes sense, in my opinion."
Related Articles