Softer growth to reflect industry, construction slowdown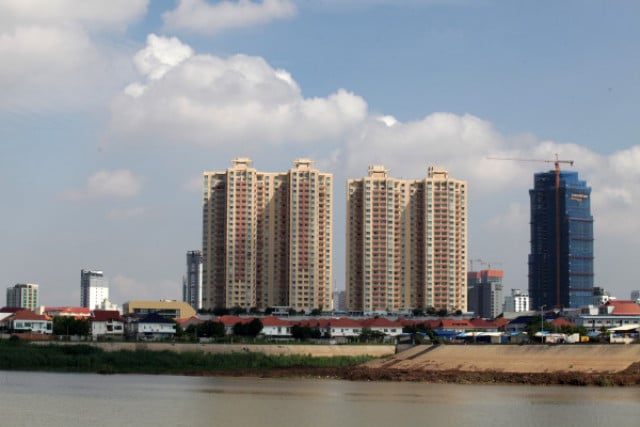 Thmey Thmey
May 7, 2019 2:18 AM
ADB says these two sectors of Cambodian economy likely to feel adverse effects of weakening external environment more than others this year. External debt ratio meanwhile found to be 'sustainable' under bank's latest outlook.

Phnom Penh, Cambodia--Slower growth in advanced economies and China is likely to soften growth in Cambodia's exports and tourism arrivals this year, the Asian Development Bank (ADB) says.
In its Asian Development Outlook released late last week, the ADB says Cambodia's GDP growth is seen moderating from 7.3 percent last year to 7.0 percent this year and 6.8 percent in 2020.
"Industry and construction are expected to feel the adverse effects of the weakening external environment the most," it says.
Growth in industry is seen slowing from 10.8 percent in 2018 — fueled by "impressive" growth in the production of clothing and footwear — to 10.1 percent in 2019 and 9.4 percent in 2020.
Expansion of construction is meanwhile forecast to slow from 19.0 percent last year to 17.0 percent this year and 16.0 percent next year.
Current account deficit seen shrinking
"Moderating growth and subdued inflation should narrow the country's current account deficit, as shown in particular by imports of raw materials for export production," the outlook says.
But "robust" inflows of foreign direct investment should more than offset the current account deficit, pushing gross international reserves to $12 billion in 2019.
External debt ratio 'sustainable' at 30 pct of GDP
That's equivalent to about six months worth of imports —
and also more than the country's external debt. As a result, the ADB says, the ratio of external debt to GDP should remain "sustainable" at 30 percent.
The outlook notes that the government is "slowly but steadily" pushing bank prudential norms toward international benchmarks as it weans the economy off dollarization with greater use of the riel.
External and domestic risks
"A key external risk to the outlook would be a global economic slowdown steeper than currently anticipated. Another is the European Union carrying through with its plan to suspend trade preferences," it says.
"Notable domestic risks are a rising ratio of credit to GDP and possible drought this year."
Related Articles