Sokhonn Sees Hope in Myanmar Talks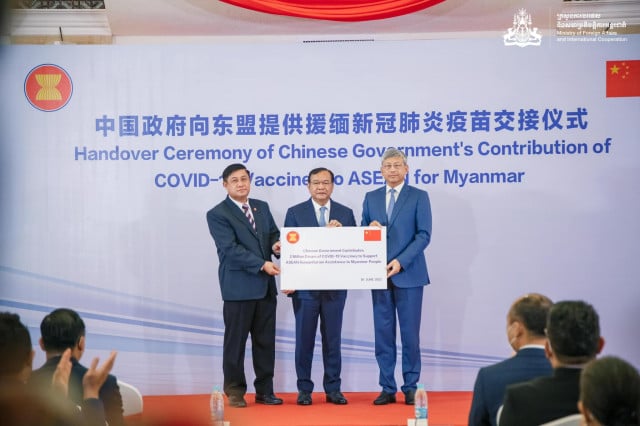 ASEAN Envoy on trust-building mission
PHNOM PENH – Cambodia says it hopes to make progress in building trust among all parties in Myanmar's conflict as Prak Sokhonn makes a second visit to the country as ASEAN Special Envoy.
Sokhonn said he aimed to establish the will to find a peaceful solution.
"Among our three priorities; the first is to stop or reduce violence, the second is to provide humanitarian assistance, and the third is to try to persuade and build trust between all conflict parties to reach a point where everyone trusts each other and pave a way for negotiation on the national level, to seek peace and national unity," Sokhonn said before leaving for a five-day visit.
As the rotating chair of ASEAN, Cambodia would not force Myanmar to follow Cambodia's sample, but it would be good for the country to learn from the Kingdom's experience to make progress toward peace, national unity and long-term stability, he added.
Sokhonn, who will be in Myanmar until July 3, said he had asked to meet non-members of the ruling State Administration Council (SAC) and representatives of ethnic armed groups and some political parties.
"It is our role to ask for a meet with all parties to the conflict so that we can send a message of ASEAN members, a message from members of the international community and their concerns and be able to listen to their explanations and act as a bridge of communication for all stakeholders," he said.
Two days before his visit, he wrote to the junta about the "deep concern expressed by ASEAN colleagues" about ousted leader Aung San Suu Kyi's reported move from home detention to jail in Nay Pyi Taw and urged the SAC to facilitate her return. It is unlikely that Cambodia's Foreign Minister will be allowed to meet Suu Kyi who had been detained since February.
Since the coup, more than 2,000 civilians have died as a result of military action.
Sokhonn joined other ASEAN dignitaries on June 30 at the handover in Yangon of two million COVID-19 vaccination doses. These were the Chinese Government's contribution of COVID vaccines to ASEAN for Myanmar.
The vaccines will target the most vulnerable in Myanmar and will be administered by the Joint Ministry of Health-Partners Vaccination Framework – an initiative by Cambodia adopted at the Consultative Meeting on ASEAN Humanitarian Assistance to Myanmar in May.
Delivery details will be worked out later with the ultimate goal of leaving no one behind.
Sokhonn said at the ceremony, "Humanitarian assistance should bear no color. All stakeholders, including external parties, should keep aside political differences and mobilize ourselves under humanitarian umbrella to gradually improve situation on the ground."
Related Articles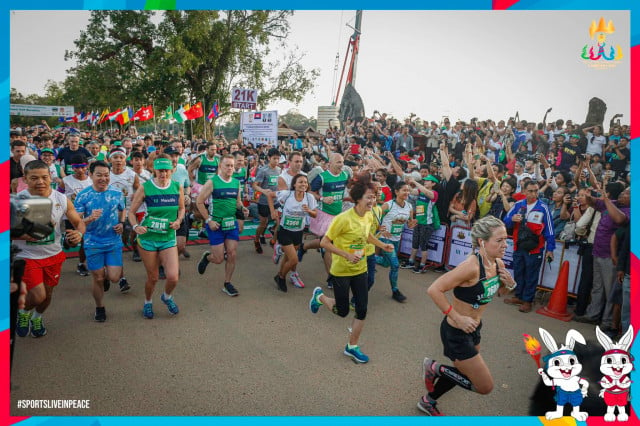 November 22, 2021 11:07 AM