Son Chhay Back in Cambodia to Face Defamation Lawsuit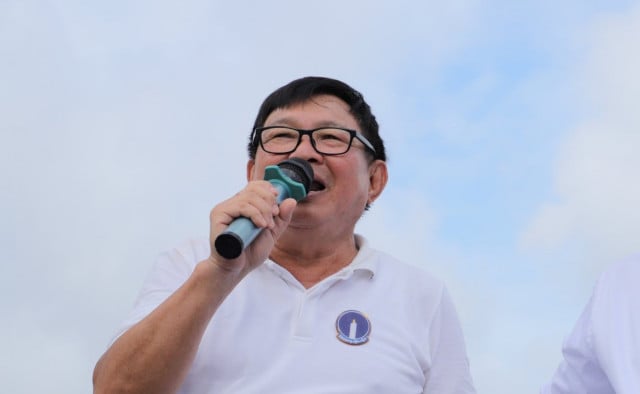 Candlelight Vice President is asked to pay $1 million to the CPP for allegedly damaging its reputation
PHNOM PENH – Son Chhay, vice president of the Candlelight Party, returned to Cambodia on July 3 and is ready to testify in court, his lawyer said.
"Son Chhay came to meet me at my office. We are discussing the law and procedure," said Choung Chou Ngy, a defense lawyer.
He added that the prosecution summons the party's vice president to testify twice, on two different cases. The first hearing will be held on July 12, following a complaint made by the National Election Committee and the second will be held on July 15, after a complaint made by the Cambodian People's Party.
The Phnom Penh Municipal Court summoned Son Chhay to appear on June 30, but he was not able to meet the court's demand as he was in Australia at that time. The Candlelight Party Vice President holds Australian citizenship and had left for Australia on June 11, before the lawsuit was filed.
On June 14, the Cambodian People's Party (CPP) sued Son Chhay for damaging the CPP's reputation. The ruling party demanded that Son Chhay pay a 4 billion riels (approximately $1 million) compensation to the CPP.
Separately, the National Election Committee on June 17 accused Son Chhay of public defamation and demanded a public apology.
The complaints were made following Chhay's comments about the communal election process, saying the commune elections are entirely controlled by a single party, and the vote count was rigged.
Related Articles