Son of Former Opposition Member Released After Breaking into CNRP Headquarters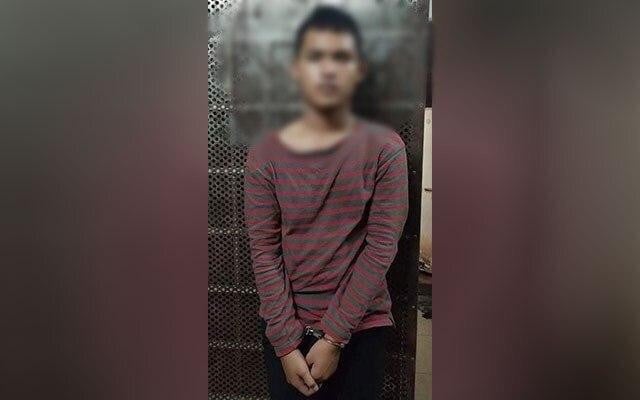 Mao Sopha and Phoung Vantha
October 6, 2020 9:20 AM
The 15-year-old boy, whose father is in jail for being associated with the former opposition party, was detained for breaking into the CNRP headquarters on Oct. 4, but was released after questioning this morning.
PHNOM PENH--The 15-year-old son of a former opposition party official, Kak Sovanchhay, was released on Tuesday (Oct 6), according to a Phnom Penh Municipal Police spokesperson. Sovanchhay was arrested on the afternoon of Oct. 4 for entering the former Cambodia National Rescue Party (CNRP) headquarters in Meanchey District, Phnom Penh.
Phnom Penh Police spokesperson San Sokseyha said on Oct. 6 that Sovanchhay was arrested after authorities saw him jump a fence and enter the former CNRP headquarters. Authorities are concerned about losing CNRP belongings and said that the headquarters was off-limits.
"We were afraid of losing CNRP's belongings, so we detained him for questioning. After we checked out it was okay, we released him," he said.
Sovanchhay is the son of Kak Komphear, who served as the CNRP's Phnom Penh Municipal Councilor. Komphear, along with a growing number of former CNRP officials, is in prison for "conspiring to insult and incite crimes."
Sam Sokong, defense attorney for Komphear, said that Sovanchhay had walked past the headquarters where he saw the party flags scattered on the ground and he entered the headquarters to collect them. Sokong added that Sovanchhay only wanted to keep the flags in order and that, because the entrance to the headquarters was not completely closed, this part was still accessible.
In 2018, the Phnom Penh Municipal Court ordered the temporary seizure of the CNRP's headquarters after former opposition figure Sam Rainsy rejected demands for him to pay $1 million in damages to Prime Minister Hun Sen. Rainsy was accused of defaming both Hun Sen and National Assembly President Heng Samrin.
The CNRP was dissolved by the Supreme Court in November 2017
Related Articles