Sopheap's Safeguarding for Garment Workers: A Union Leader's Story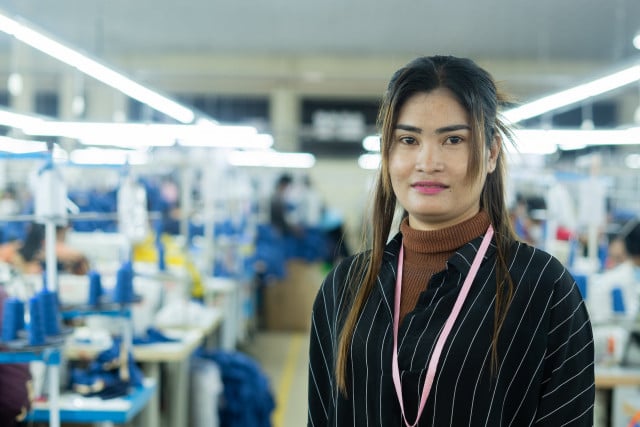 From agricultural poverty to the urban grind of factory work, Im Sopheap could no longer tolerate the maltreatment of workers in Cambodia's garment factories and set about unionizing for a better future

PHNOM PENH--Im Sopheap, 33, was born to a family of farmers in Kampong Cham Province, but by 2005, the family of seven found that farming alone could no longer sustain them. It was then that Sopheap decided to move to Phnom Penh in search of job opportunities.
For the past 16 years, she has worked in a garment factory to ease her family's financial burdens.
Working eight hours a day, six days a week—and sometimes Sundays as well—Sopheap only earns $280 each month. While times have always been tough for her, 2013 stands out as the worst year she can remember working in a factory.
According to Sopheap, factory owners were forcing workers to work overtime, many staff were laid off and benefits were being withheld, especially among pregnant women who were replaced with short-term contractors who lacked legal protection.
Above all, most workers were afraid of losing their jobs and chose to remain silent despite all the mistreatment and abuse.
Witnessing such injustice for more than ten years, Sopheap felt frustrated and anxious and wanted to do something to help the workers. In 2017, she took part in forming a union within the factory where she worked with the Coalition of Cambodian Apparel Workers Democratic Union (CCAWDU). She was appointed to the position of general secretary at that time, but now, she is a union leader.
The 33-year-old woman said that, as a part of CCAWDU, the union conducts various activities to raise awareness about rights and empower workers.
"We keep our members informed through training and knowledge sharing about union law and the Labor Law so that they know what is going on around our working conditions and situation," she said.




With the union's vision to empower workers and improve their working conditions, more and more workers have joined the union. The union keeps growing—now, almost every worker in the factory is a member of this union, counting nearly 600 members.
"It has been challenging to fight for better social protection and negotiate to improve workers' rights and benefits through collective agreements. But only in this way, can we all have better working conditions and improve our living," she explained.
Despite the challenges, Sopheap is pleased with the fruits of her labor and the collective bargaining power the union now has.
The factory provides workers with better maternity benefits and entitlements than the primary benefits stated in the Labor Law. It includes eight additional days of the 90 days maternity leave days stipulated by the Labor Law and an extra $20 for nursing and childcare until their children are 18 months old.
Also, all workers receive additional food allowance during overtime and have access to social protection schemes through the National Social Security Fund (NSSF).
With a role as a union leader, Sopheap said the social protection practice could still improve.
"Our workers report that when they use NSSF for a health check-up or medical treatment, often the process is slow, and workers get less priority," Sopheap said.
She urged the government and relevant stakeholders to improve the quality of medical services, make social insurance procedures more efficient with more friendly customer service, and implement a pension scheme as soon as possible.
Tan Visal is Social Protection Coordinator at Oxfam Cambodia
Related Articles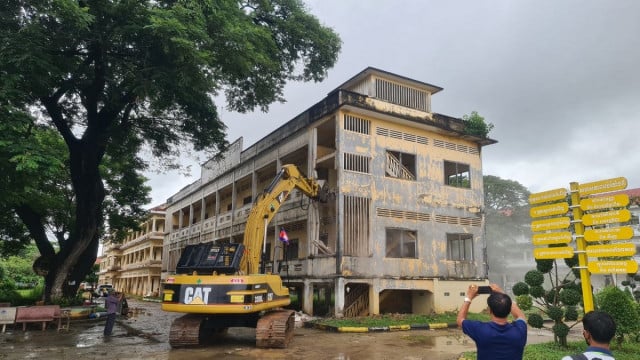 October 20, 2022 10:44 AM