Southeast Asian Karate Championship: Cambodia in 4th place with seven medals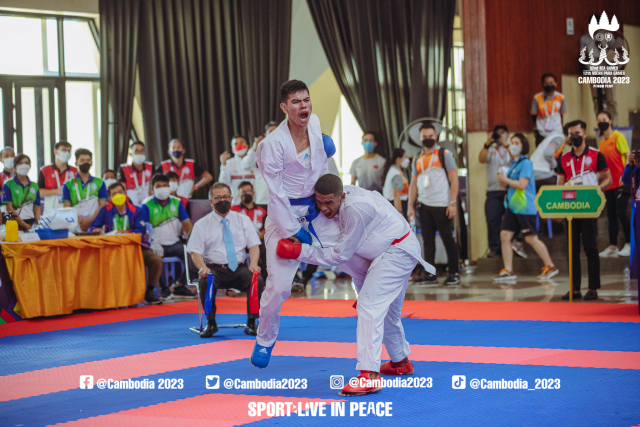 For its first time hosting the international competition, the Kingdom has been praised for its excellent organization
PHNOM PENH – The Southeast Asian Karate Championship hosted by Cambodia ended on March 27. The competition was held over a three-day period from March 25 to March 27 with nine countries from Southeast Asia taking part.
Vietnam took first place with a total of 13 medals (five gold, five silver and three bronze). Indonesia came in second place with five gold, three silver, and six bronze medals. Malaysia came third with five gold, three silver, and four bronze medals. Cambodia finished just one place off the podium with one gold, one silver, and five bronze medals. Thailand ranked fifth with three silver and six bronze medals. The Philippines won one silver and two bronze medals, and Laos won two bronze medals. Singapore and Brunei went back home empty-handed.
Samedi Vathana, Vice President of the Karate Federation of Cambodia and the third Vice President of the Karate Federation of Southeast Asia, confirmed that Cambodia's preparation was really good. The Secretary-General of the World Karate Federation, Toshihisa Nagura, also praised Cambodia's preparation, adding that the arbitration of judges was fair and impartial.
Southeast Asia Karate Federation's policy is to promote the practice of karate in the region and share experiences with each other, with the support of the Karate Federation of Asia and the World Karate Federation. Hosting the international competition for the first time, Samedi Vathana was very happy that the Cambodian athletes won a total of seven medals.
He expressed his surprise at Cambodia's performance during the competition. "I did not expect Cambodian athletes to win that many medals. Cambodian team hoped to win only bronze medals, but Cambodia won up to one gold, one silver, and many bronze medals," he said.
Meanwhile, Arivalagan Ponniyah, the Technical Director of the Malaysian national team, also praised Cambodia for its sense of hospitality. He shared his satisfaction to see the Malaysian national team ranked third out of nine countries, and added that he really appreciated the Cambodian Karate Federation for its good organization on several aspects, ranging from hotel to hospitality, as well as good food.
Arivalagan Ponniyah said it was his first visit to Cambodia but he already hopes to return to Cambodia soon. With Cambodia getting prepared for the 2023 SEA Games, he thinks that Cambodia will definitely organize this sporting event well even though it will be the country's first time ever hosting the SEA Games. "I see a lot of Cambodian preparations being made and I am very happy to have the opportunity to return to Cambodia again for next year's SEA Games," he said.
Related Articles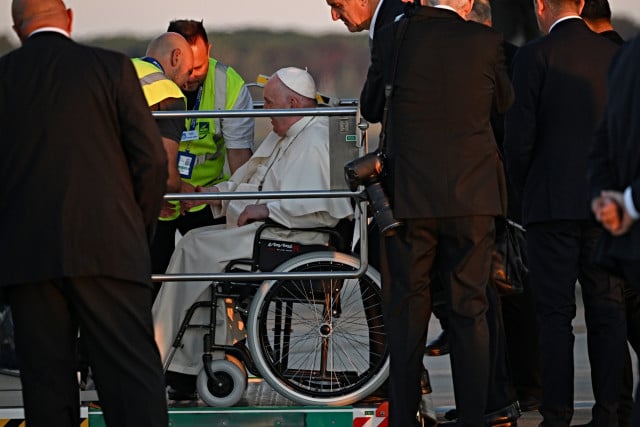 September 13, 2022 2:45 PM