Speakers Bring Expertise to Cambodian Stage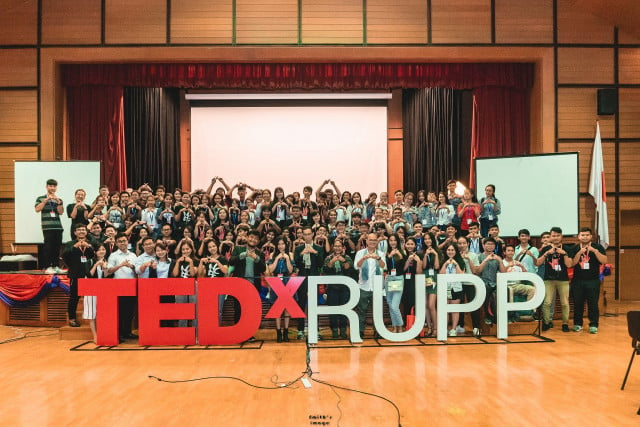 PHNOM PENH – In this era of social media, events with speakers on stage and a live audience still thrive. Chea Sokhy (Bill), general director and club advisor of TEDxRUPP, is trying to encourage them.
"The moment that made me want to be a TEDx event organiser is when I joined my first TEDx event hosted at my school PUC (Paññāsāstra University of Cambodia) back in 2012" he said.
Seeing the lack of initiative from inside the country, Sokhy was looking at ways to develop such talks in Cambodia.
"I was very inspired by many talks though there was a big controversy at the end. The event itself was mainly organised by expats. I told myself that one day I will lead a team of young Cambodians to organise TEDx", he further expressed.
Begun in 1984, TED, a non-profit organisation, tasks itself with a goal to spread ideas usually in the form of short, powerful talks on topics such as technology, entertainment design and more. On the local level, TEDx, independently organised, helps spread various ideas much deeper into the society.
There are a couple of reasons why Sokhy chose the Royal University of Phnom Penh (RUPP) as a location to run this platform.
"It is because I am a RUPP alumnus, and this place is one of the oldest and most prestigious universities in Cambodia. We want this platform to sustain and thrive for years to come just like the school itself", he said.
It was not a smooth road before he was given the licence to run this platform.
"Throughout these experiences, I gained leadership and various soft and hard skills that are crucial in organising high standard events," he said.
Sokhy said he spent more than seven years volunteering and organising community-driven events and projects including Ignite, AIESEC, Chaktomuk Short Film Festival, FilmCamp, and BarCamp.
It may not get easier over time
Asked about the hurdles he faces, he said one of these was getting the right team.
"The biggest challenge in organising an event is recruiting the right team who are committed and capable in working under pressure and delivering results. I would not say it gets easier overtime. But over the years, I've learned how to find and recruit the right people and bring the best out of them".
His team began work on this platform in 2018 and one effort was marketing and branding. Having TEDx, an international platform, as their credentials, a passionate core team and other volunteers, Sokhy's team has been able to grow audiences and speakers over the years.
A passion for community
During his early volunteering days in BarCamp and FilmCamp, he was inspired by seniors who dedicated their time for community works with good hearts.
"My passion for event management and community building grew even stronger when I spent over three years volunteering for AIESEC. Later on, starting Ignite in Cambodia reassured my passion in these fields," he explained.
This year's TEDxRUPP is the first in-person event since the pandemic, with speakers from four countries attending for the first time.
"There are some uncertainties and obstacles along the road. I expect this will be a unique and surprising experience for everyone involved".
Ung Sophealak, a junior university student who also takes part with this platform as a core team member, believes it is crucial to promote local voices that can inspire and educate local people.
As a head of speaker coordinator, it is her responsibility to manage speaker databases, pre-event communications, during-event communications, as well as operations for the curation and delivery of speaker content to the TEDxRUPP community.
"It feels incredible and is a great experience to work as a team in this club, despite facing numerous challenges and using my managerial skills to overcome them, I feel both excited and challenged at the same time", she said.
Being able to witness each team member bringing a unique set of perspectives and insights to the table, for Sophealak, the team's collective creativity and productivity can be greatly enhanced.
From an audience to a speaker
Serey Roth Hor Heng, one of the many upcoming speakers, expressed three main reasons why she chooses TEDx to be a platform where she can share her ideas to the community.
Firstly, she grew up watching TED and TEDx videos on YouTube, learning about new concepts and training her mind to think a certain way.
"Therefore, I already grew up thinking that TEDx speakers are very powerful people who could make an impact on people's lives as well as the whole society."
She also added that TEDx is a very grand event consisting of professionals sharing their ideas or topics that are very dear to their heart.
"Despite my age, I want to be one of them. I dreamed of being on a stage where I can talk freely about certain topics that I think are relevant in society and could help at least a group of people".
At the same time, she also wants to be a representation of people her age.
"Some of us think that TEDx talks are for professionals, entrepreneurs, scientists, researchers or CEOs," Serey Roth added.
"I want to show that as long as you want to educate the world about something, as long as you have a topic you want to share, as long as you want to express your ideas, you will be heard no matter who you are".
Serey Roth will be sharing a topic on "is gentle parenting spoiling your kids?"
When asked why she chooses this topic, she said that it is something very relevant and urgent in today's society.
"I have grown up in a society where parenting is seen as controlling your children or ordering your children around. This mindset should be changed because children should not suffer because of their parents' parenting styles. I see that there is a misconception in this area and this is why I chose this topic," she said.
Within the near future, Sokhy envisions TEDxRUPP to become a go-to platform for sharing great ideas worth spreading locally and internationally among the university and academic community.
With many speakers waiting to express their views, this event will take place on Nov. 27 at CJCC.
Related Articles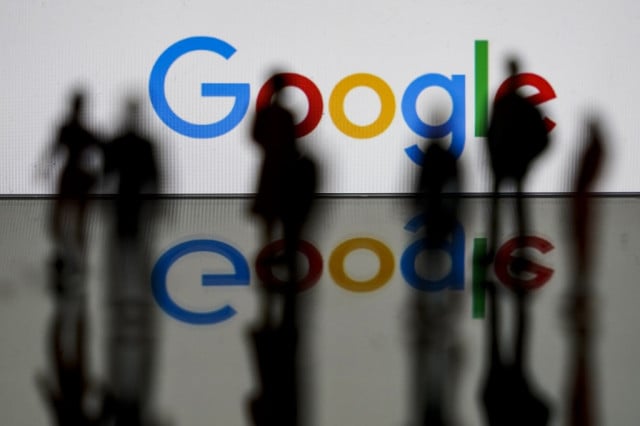 September 17, 2019 4:27 AM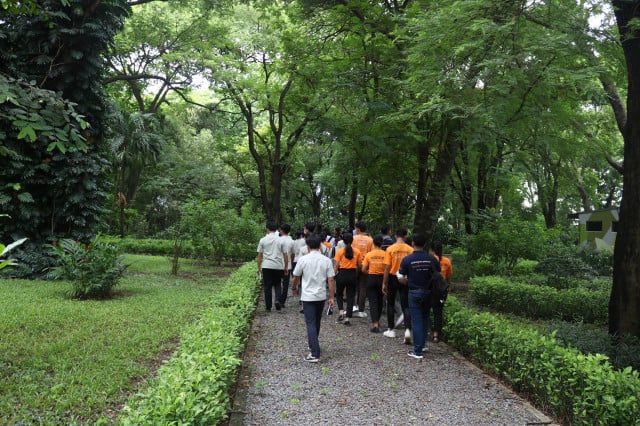 September 16, 2022 5:45 PM