Stay-Home New Year: What to Do to Avoid Boredom?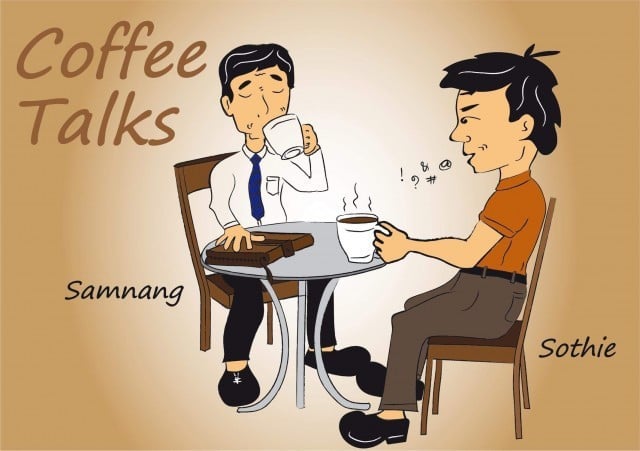 Cambodianess
April 14, 2021 11:04 AM
The COVID-19 community outbreak has remained troubled with no sign of infection slowdown. Sothie and Samnang decide to continue staying home as advised as the authority strongly encourages people to be at their homes and take precautions seriously. While celebrating the Khmer New Year at home, the two friends recommend that people make the stay-home new year a fascinatingly memorable moment in life.
Samnang: Ah, Sothie! Once again, some people complain about staying home during this Khmer New Year. What a boredom because of COVID-19!
Sothie: During this New Year, the authority wants people to stay inside their homes to slow down the infection. Well, what should we do to make sure we do not feel bored when staying home?
Samnang: Do I look like a psychologist? I have no idea to answer back to your questions.
Sothie: I do not need you to answer me with scientific or technical answers. I want to know your ideas. That is all, Samnang.
Samnang: If you only want to hear about my ideas, of course, I can give you some. Well, these are some of the activities that may help! At least, you can try reading books, cooking, eating together, watching, gardening, discussing different topics, playing sports, writing books, walking your dogs, watching movies, looking at old photos, teaching your kids, preparing your messy paper works, planning your future path as well as doing recreational activities. In this circumstance, people should find something to do that may keep them feel stimulated longer by staying home instead of going outside and face the danger of getting infected.
Samnang: Generally, home is the most valuable place for everyone. During this time of normalcy, not many people spend enough time at home. From dawn till dusk, people flee outside and work. So, during this stay-home Khmer New Year, it is a good time to enjoy staying at your most valuable place. Is that right, pal?
Sothie: Because of the urge to make income, many people only return home after dark during the pre-pandemic time. This year, almost everyone is the constraint to stay inside their house. It is a wonderful moment that families can create new remembrances together. It is also a time in which house owners can enjoy the beauty of their home. "My house is small, but it is my house". This is one of my favorite proverbs so far in life.
Samnang: So, you are going to stay home this traditional New Year?
Sothie: I do not think there is anywhere else interesting to visit. I have already restocked my food.
Samnang: Have you restocked some beers?
Sothie: I hope I can, but my wallet is a bit thinner this year.
Related Articles