STEAM Education and Its Significance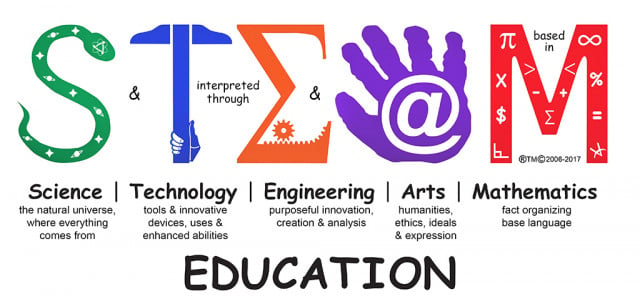 Nhil Kanika
March 6, 2021 9:50 AM
In our contemporary world, the demand for new skills related to emerging technological innovations has increased, resulting in a global trend to encourage youth to pursue science, technology, engineering, arts, and mathematics (STEAM)-related skills because they can help prepare them for the changing labor market in the era of the Fourth Industrial Revolution (also known as Industry 4.0).
According to the National Strategic Development Plan (NSDP) 2019-2023, the Royal Government of Cambodia (RGC) has invested in and considered capacity building and human resources development as the main priority (RGC, 2019). To become an upper middle-income country by 2030, RGC has been working to enhance the quality of education, science, technology, and technical skills (RGC, 2019). However, Cambodia has been in shortage of qualified and skilled human resources in STEAM-related fields to help nurture and prepare the next generation for the technological era (AsiaLife, 2016). Therefore, there is a need to discuss the importance of STEAM education.
What is STEAM Education?
Before discussing the importance of STEAM education, it is crucial to understand what it is first. According to Lathan (n.d.), STEAM education is a major discipline that integrates arts into science, technology, engineering, and mathematics, as arts encourages creativity. The "A" added to the term STEM (science, technology, engineering, and mathematics) represents visual arts, physical arts, fine arts, music, liberal arts, social studies, and language (Silk et al., 2018). Historically, STEAM as an interdisciplinary education was coined after the emergence of STEM introduced by the American government in their strategic report on education in the 21st century, which focuses on the development of science and technology education (Setiawan & Saputri, 2019). Later, the term has been gradually diffused worldwide, and many countries have adopted this approach.
Meanwhile, Yakmen (2008) uses the term STEAM education to refer to a new model of an educational approach that merges the traditional academic subjects as set out in STEM education with the creative processes of arts learning into one educational framework through an integrative process. STEAM education still emphasizes the STEM subjects in learning. However, it incorporates arts as an integral part of learning to trigger students' interests, and students can employ their creative thinking in learning. Likewise, Silverstein and Layne (2010) advocated that arts learning serves as a vehicle to holistically integrate learning with STEM subjects.
The Importance of STEAM Education
In Cambodia, during the secondary stage of education, known as high school, there is a requirement for students to choose their study track before transitioning to university. They need to decide whether to choose science track or social sciences track. At this stage, students should get more exposure to information regarding the fields that interest them. Despite the fact that there is a growing interest among students in science-related fields in recent years (Kao & Shimizu, 2019), students are still reluctant and doubtful in pursuing their higher education in the natural science disciplines due to the difficulty in learning. Therefore, the transference of knowledge from teachers to students should be given more attention and made more fascinating. This is when STEAM education comes into play. It has been introduced to solve this problem and to motivate more and more students to shift their attention to STEM subjects with the help of arts. STEAM education is important in many ways.
Firstly, as STEM subjects are regarded as complex, integrating arts into learning serves as a creative process to help students obtain knowledge from any STEM subjects. Developing models of this new interdisciplinary education has paved an easier route for students to employ their creativity and imagination in their STEM learning process, which is in line with the purpose of teaching 21stcentury skills (Liao, 2016). By executing this holistic approach in learning, students are believed to be able to use both sides of their brain (Lathan, n.d.). The right side of the brain focuses mainly on logic, analytic thought, science, and math, while the left brain works on creativity, imagination, and art awareness. The idea of integrating arts into STEM subjects is derived from the real practice of science and engineering study that requires students to make some predictions through geometric shapes, sketches, and diagrams (National Research Council, 2012). By helping students to connect their ideas with their basic artistic skills, it will be easier and more comfortable for them to use their ideas realistically and creatively.
Secondly, as a new concept of learning method, STEAM aims to promote the importance of project-based learning through experiential and practical learning methods and simplify the learning of science subject areas through arts integration. Project-based learning refers to a student-centered approach that involves students in an active classroom to acquire knowledge and explore real-world challenges (Ridwan et al., 2017). This pedagogy embedded in the holistic approach of STEAM education is employed to propose more opportunities for students to work collaboratively within their team and to think critically through solving real-world problems by creating end products for their given project (Aldabbus, 2018). Therefore, the primary purpose of project-based learning incorporated in STEAM education is to make students get hands-on experience outside of their classroom. Moreover, students get more opportunities to develop their projects by integrating their artistic skills into any STEM subjects as a form of the holistic approach. Ridwan et al. (2017) demonstrate that there are five stages of project-based learning in STEAM, specifically gathering information, planning the project, checking and monitoring, testing the result, and evaluating the end product. In every stage, students are more active, cooperative, communicative, and engaging in their learning with their peers and instructors. Likewise, Hong (2017) noted that project-based learning applied in STEAM education involving student-centered activities encourages students to be more independent and active in their learning process.
Thirdly, STEAM education helps students improve their problem-solving skills incorporated into the process of acquiring the knowledge. Adding arts into learning plays a vital role in sparking students' interest and curiosity; thus, it helps boost students' problem-solving skills in a very creative way (Liao, 2016). In this integrated approach of learning, students are given more projects to practice and experiment on based on their interest and creativity, which can be used to simplify the learning process. In relation to arts in learning, it helps connect students' imagination with real-world objects as a part of problem-solving techniques to make their projects more innovative. Yates (2016) stated that STEAM grabs students' attention to favor their learning as they absorb science and math knowledge through the projects they are given to do. In this sense, students are more motivated to learn since they can employ their imaginative thinking ability in the core science subjects. Moreover, Jolly (2014) pointed out that arts learning is contemplated as a practical function that students can apply to their STEM projects. For example, students are asked to work on their science projects. To make it interesting and present in a very creative way, students may design their plan by using computer graphics to create logos and draw the appearance of either the plan or product. Doing so makes the project more realistic, attractive, and easy to view, although it is in the scientific field.
Conclusion
To conclude, the new holistic approach of STEAM education has been addressed to capture learners' interests in exploring STEM subjects. As an integral part of learning, arts facilitate the learning process and engage students in the real-world experience through project-based learning introduced in the STEAM approach. To ensure that there is enough capacity to develop this new framework in the current secondary education system in Cambodia, it is necessary to provide more professional development to existing STEAM-subject teachers regarding the process of integrating the creative process derived from arts learning. In so doing, the aim of encouraging more people to shift their attention to science-related learning will be soon attainable with joint and committed efforts from all stakeholders such as the Ministry of Education, Youth and Sport, relevant non-governmental organizations, teachers, and students.
Kanika Nhil is a senior student pursuing a Bachelor of Education in Teaching English as a Foreign Language (TEFL) at the Institute of Foreign Languages, Royal University of Phnom Penh. She is also a senior student majoring in International Relations at the Paññāsāstra University of Cambodia. She is currently an intern at Cambodia Education Forum.
Related Articles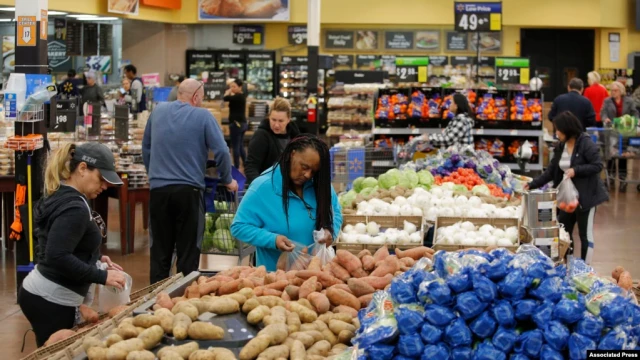 November 7, 2021 12:36 PM