Student Hopes to Develop Robotics Sector in Cambodia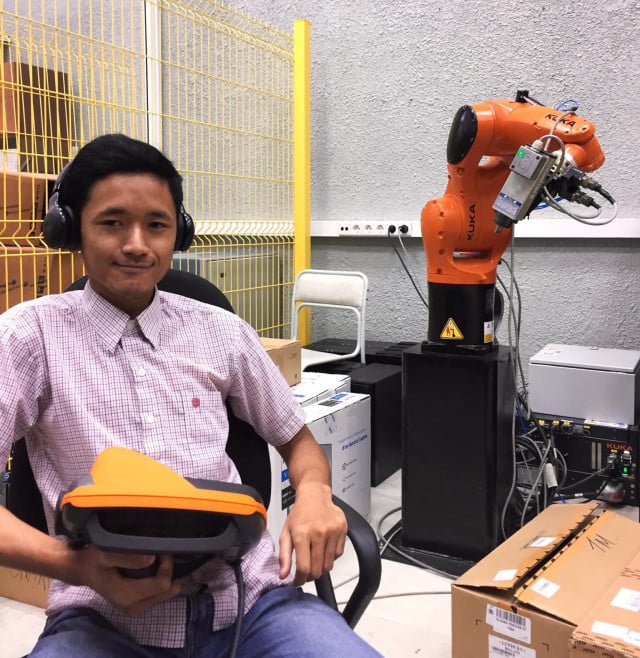 After seven years of studying in Russia, Voeurn Yong Ann has gone from rural Siem Reap to researching medical robotics and now aims to bolster Cambodia's health systems with new technologies
Sao Phal Niseiy: You've almost completed your master's degree in Robotics in Russia, but what prompted you to get into this field and why is robotics important to you and to developing countries like Cambodia?
Voeurn Yong Ann: After completing high school, I continued my studies at the Institute of Technology of Cambodia. Apart from taking subjects at the university, I was always taking online courses about electronics and developing other skills about how to make a robot. Later on, I found that there is a subject called Mechatronics which is a subject that studies everything about robots. At that time, no courses were available in Cambodia and luckily, there was a scholarship program provided by the Russian government for Cambodian students to study this subject. After passing the exams, I got that scholarship and chose to study Mechatronics.
In terms of my motivations, I would say, firstly, this subject combines all my favorite things, mainly mechanics, electronics and programming. Secondly, I thought this combination of subjects has huge potential for me to apply to the development of our country in a different way. For example, making drones for agriculture, developing production lines using robots to increase productivity and quality for fabric or manufacturing, etc. Apart from that I am usually optimistic that Cambodia will go on to house different factories and indeed it will need people who have high technical skills for that production line.
Sao Phal Niseiy: Tell us more about your robotics degree, what do you learn and what can you do after completing your degree?
Voeurn Yong Ann: From my bachelor's degree, I took a robotics degree majoring in industrial robotics. The courses and internship provided skills to develop a production line using an industrial robotic arm. Mainly, I learned about how to control and integrate them with other machines to improve productivity in factories. The example tasks are picking and placing, packaging the final product, welding or cutting to make a product part. After finishing my undergraduate degree, I undertook a master's degree in computer science learning about technology for the future such as AI and computer vision. This technology will be essential for developing smart factories that provide the possibility for robots and humans to work together side by side and share well-being.
Sao Phal Niseiy: You have been in Russia for so long, how is life as a Cambodian student there?
Voeurn Yong Ann: My student life in Russia is amazing, I really enjoy every minute of my years here. I love travelling to different parts of this country, learning about their culture, reading their amazing literature and novels. Life here has a lot of meaning to me, tons of unforgettable memories and friends. Russia has given me not only degree papers but a fulfilled life itself.


Sao Phal Niseiy: You will soon pursue a Ph.D. degree in medical robotics in South Korea so why take another degree and why medical robotics?
Voeurn Yong Ann: During my first master's degree, I researched mathematics models for legged robots, which has many connections to medical robotics. Therefore, a Ph.D. degree will allow me to extend my research into developing robotic devices that can help patients in a medical capacity. For example, creating a haptic device that can create the sensation of touch in patients with missing limbs. A South Korean university has granted me a research position, so honestly, this decision was made for me—I really can't wait to return to my home country and start putting my skills to use, but for science I must study more and hopefully my research will push science further and have a greater impact on humanity.
Sao Phal Niseiy: What are your future plans after you complete your degree? How do you plan to use your knowledge to help develop the country's robotic sector?
Voeurn Yong Ann: After finishing my journey of learning, I will come back home and hope to bring some advanced technology to provide different services for manufacturing and the country. I might share my time to work in the academy to share my knowledge and help develop human resources in the robotic sector.


Sao Phal Niseiy: Do you want more young Cambodians to consider taking a robotic degree? What should they prepare or what qualifications should they have in order to be able to pursue the degree in robotics?
Voeurn Yong Ann: Undoubtedly yes, I am so happy that we are actively encouraging our young people throughout different robotics events.
About this, of course, I can suggest that they study hard in mathematics, physics and take their free time to learn how to write code, but here is what I want to say: My dear young people, to anyone who is interested in anything, not only in robotics, have a dream—an indisputable one that is clear and purposeful—and thrive for it. No matter how big or uncertain it is to you, a road will be found as you walk into it.
Sao Phal Niseiy: Cambodia has seen rapid technological transformation over the past decades and the country is beginning to embrace the fourth industrial revolution. How do you see the current robotics industry in Cambodia? How can the country accelerate the development of the robotic sector or automation in Cambodia?
Voeurn Yong Ann: I totally agree with you on that. However, I think the fourth industrial revolution is not about just hype or trending new technology. We need more effort and investment in education so that we can develop those technologies of industry 4.0 by ourselves. We should try to embrace the state-of-art of the education system, especially at the higher education level, into research-oriented and take the research convergence to create positive impacts on society. In short, a good education system will unlock the potential of our young people. From that, we can make our country a comfortable home for young talented people and for innovators to turn their ideas into solutions that help the country.
About the current robotics industry in Cambodia, I see many activities from the government that support SMEs, and local fabrics; lately they have proposed better investment laws for example. With this, I could say we are going in the right direction to develop our industrial sector. SMEs producers, manufacturers and robots are like supply and demand. Currently, robotics is still new to our fabric producers, so they still don't have a clear idea about how robots can increase productivity and quality in their current production line—worse still they seem to think that the technology is expensive and too advanced for them.
Moreover, we don't have a company that could supply robots and services in our country. So, even though they might understand benefits of robots, they still face difficulty in finding a company that can realize their wishes.
In conclusion, to accelerate progress, firstly we need the two—both robots and factory producers—to understand each other and work well together. This leads to the second thing that we need: A company that could provide reliable consulting in automation development and also provide quality services in terms of installing robots, training their operators on how to use them and maintaining their machines when something goes wrong.
Related Articles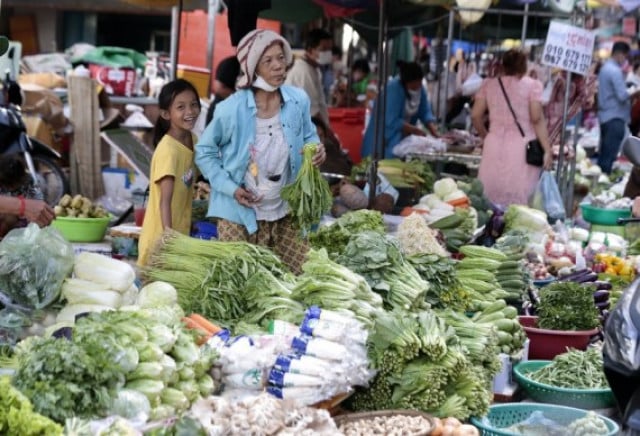 January 22, 2022 11:34 AM