Students Ace Exams Despite Pandemic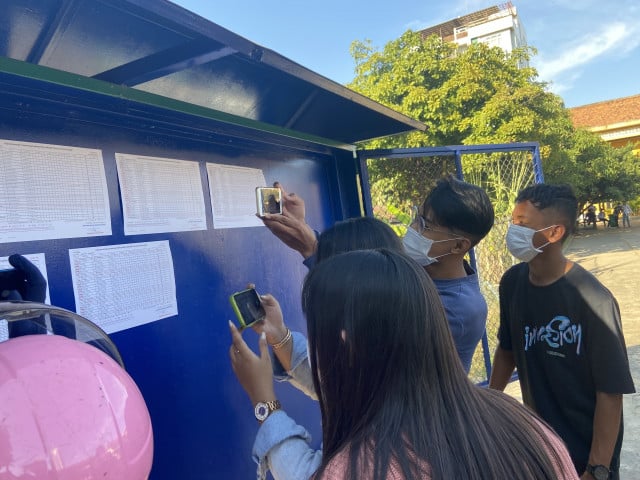 Next challenge is choosing university subject
PHNOM PENH--More than 65 percent of students passed the national grade 12 exams, the Education Ministry announced on Friday.
The BacII went ahead normally last month despite challenges to students brought on by the COVID-10 outbreaks. Students faced challenges adopting digital lessons and sometimes lacked phones or internet access. Some also had lessons interrupted by their surroundings.
Some of those who passed will continue their studies at college or train for other skills.
But choosing university subjects is the most challenging for students, especially those from rural areas who find it hard to study during the pandemic.
Pech Bolen, chairman of Westline Education Group, said those choosing university subjects should look at the international and local market but should make sure they are interested and committed to the profession. Cambodia has the potential to attract investment and needs young professionals.
"If they choose the wrong subjects, it wastes their time and money and our society will progress slowly," he said.
Broadly, he suggests looking at developing sectors such as technology, banking and finance, tourism, entrepreneurship, modern agriculture and civil construction. These are in line with the country's future.
"Many opportunities are waiting if they are professional. They can contribute hugely to our nation as well," he said.
If their parents are not able to support their bachelor degree, Bolen said they should learn technical skills for six months so they can make income later to pay university fees.
He said that learning through practice helps students become more professional in their major. If they are doing a business major, they should start up a small business or intern in a company to get experience.
The ministry results for the national grade 12 exams 2020 – 2021 show that 72,016 students passed, equivalent to 65.65 percent.
Grade A, 1,753 students (443 students in 2019). Grade B, 5,215 students (2,430 in 2019), Grade C, 11,634 students (5,847 students in 2019). Grade D, 23,499 students (14,100 in 2019) Grade E, 29,915 students (56,232 in 2019).
Of the grade A students, 565 were from Phnom Penh, 153 from Siem Reap, 127 from Kandal and one in Mondulkiri province.
Related Articles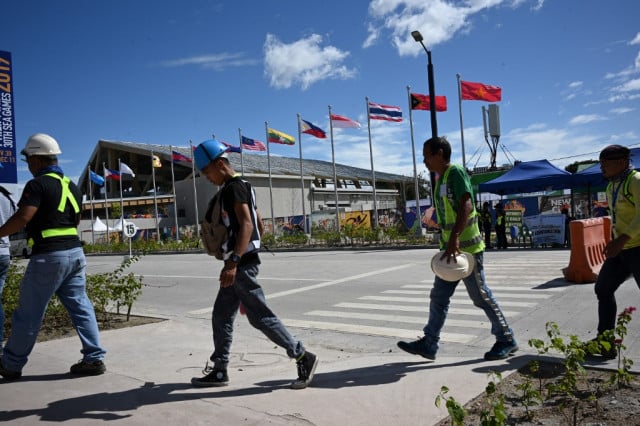 November 27, 2019 3:15 AM