Students and Teachers Skip School for Lunar New Year, Despite Ban from Ministry of Education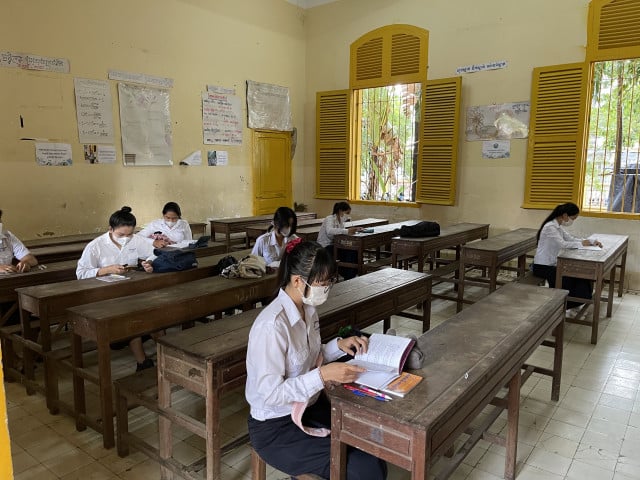 Skipping school has almost become a tradition in Cambodia, experts say, with students and teachers both taking time off for Lunar New Year—a move that has divided the education community
PHNOM PENH--Schools across Cambodia have reported that a number of students and teachers have been absent in the run-up to Lunar New Year, despite the Ministry of Education not allowing such a holiday, with many of those ditching class citing their ancestral relations to China as justification.
Heng Vanda, head of the Cambodian Higher Education Association, said that not only Lunar New Year, but also Christmas and Valentine's Day see similar absenteeism even though they're not national holidays.
Educational institutions do not allow educators and students to take leave for these holidays, he said, but noted that the cultural attitude towards these events has almost made skipping school for Lunar New Year a tradition in itself.
"How can we restrict them if it has almost become a tradition?" he said. "If you ditch school, you have to study hard after the holiday ends. Some students still go to school normally while some do not. We cannot prevent them even though we have set out many restrictions."
He added that he has explained to the students not to ditch school as the Education Ministry does not allow for it because they may not be able to keep track of the lessons, but they still stop coming for the Lunar New Year.
Nget Sok Wei, a fourth-year student at the University of Health Sciences, said that this year he could not take a break to worship his ancestors because the fourth year of his studies is a practical year and is too important to miss.
"Skipping classes can seriously affect my studies," he said. "Moreover, attendance of students is strictly counted, so if students skip class a lot, they may have to repeat the classes."
Sok Wei is also of Chinese descent and when he was in high school, he asked his teacher for permission to leave early to go and perform the ancestral rites with his family. He added that most high school students skip school on Lunar New Year, which has become a habit.
Pen Bunthong, a physics teacher of almost 13 years at Sok An Tram Khnar High School, said most students at public institutions ditch school for Lunar New Year, even though the Ministry of Education does not allow students to take a break on this day.
"The students think that teachers will be busy on that day while the teachers think likewise, so both teachers and students do not come to school," he said. "Skipping school on the Lunar New Year holiday has now become a habit for both private and public schools."
Bunthong warned that skipping class doesn't just affect students, but teachers and schools too, as the Education Ministry's planned curricula don't account for a break at this point in the year, meaning that study hours are missed and both teachers and students often rush through important material to catch up again.
Bunthong said he is worried that if this habit continues, it could affect the education system in the future and Lunar New Year will become a de facto national holiday. He said he encourages all parents to send their children to school over the Lunar New Year.
In addition, he said, the Ministry of Education should tighten controls on absent students and teachers, because some schools are forced to close due to a lack of attendance. However, Bunthong said he supported the idea of planned time off during the day to perform ceremonies or rites and then returning to school.
Thu Sieng Hong, a grade 11 student at Sok An Tram Khnar High School, said she does not go to school during Lunar New Year because most teachers don't teach either—her parents even told her not to bother going as there likely won't be any teachers anyway.
"For me, I will skip classes on the second day of the Lunar New Year to gather with my relatives and worship my ancestors," she said. "Even though I do not go to school, I will continue to study on my own. Sometimes the teacher goes to teach, but there are not many students. The teachers cancel classes because there are too few students. That is why everyone thinks that day is a holiday."
Nget Visoth, a student of the new generation school at Preah Sisowath High School, said that she will go to school normally, even though she is of Chinese descent. Visoth has a Chinese mother but never takes a break from school to offer sacrifices to her ancestors or gather with relatives.
"For me, it does not matter, because it is not a national holiday," she said. "My mother is Chinese, but I never join the ancestral worship. I only come home to join the meal with my family after school. On the other hand, I'm scared that I cannot keep track of the lesson."
The traditional Chinese and Vietnamese New Year—also known as the Lunar New Year—will be celebrated from Jan. 31, 2022, to Feb. 3, 2022.
In Cambodia, Cambodians of Chinese descent often celebrate the Chinese New Year by decorating their homes, launching colorful fireworks, burning lucky money and preparing food for their ancestors.
Related Articles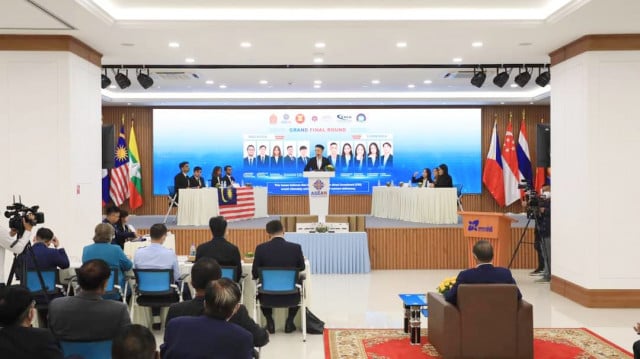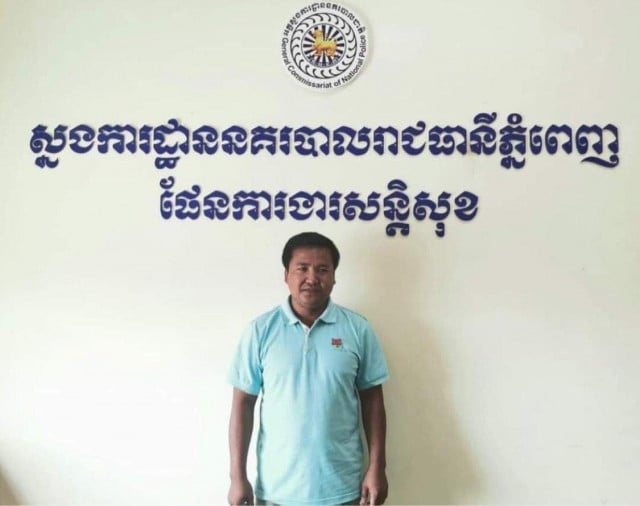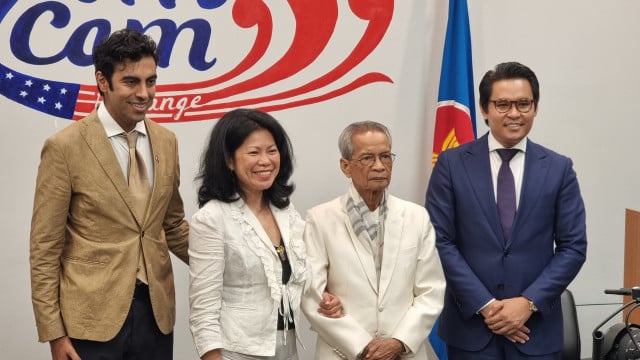 September 17, 2022 3:31 PM