Students Happy as Classes Set to Restart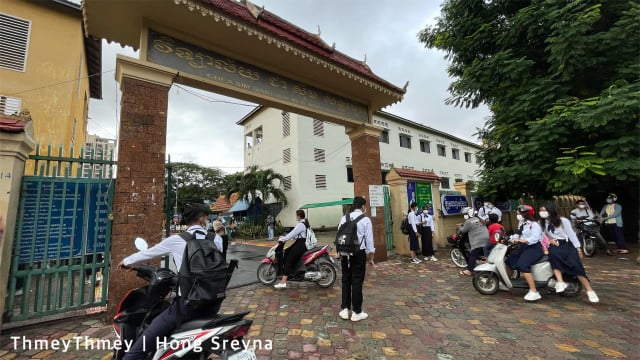 Initial phase showed positive results
PHNOM PENH--All private and public education institutions will resume face-to-face classes from November 1 but must adhere strictly to Health Ministry standards.
The Education Ministry said on Thursday that the reopenings aim to let education adapt to the COVID-19 new normal.
The decision came after a positive assessment of the initial phase of the resumption of private and public secondary schools, the Education Ministry said.
"The scope will expand from 9th and 12th grades to all levels of secondary schools and primary schools, as well as private and public higher education institutions, National Institute of Education, institutes of technology, teacher training institutions, special education institutions, practice schools, and technical and general education high schools, in strict compliance with effective health standards," the ministry said.
Secondary schools which have reopened have been rigorously adhering to COVID-19 guidelines as well as health measures laid out by the Education and Health ministries, while many students have been vaccinated.
"In the seven days before and after the Pchum Ben days, only a few cases were detected among teachers and students, and the situation was manageable," the Education Ministry said. "Moreover, a great number of parents, guardians, teachers, and students have been vaccinated against the COVID-19 disease."
The ministry added that each educational institution must allow only 15 to 20 students at a time to study in classrooms and they must take turns.
However, in high-risk areas with increasing COVID-19 infections, blended learning is still in place to prevent crowded students and maintain social distancing, as well as to ensure the safety of students and teachers.
Teachers over the age of 50 are suggested to continue to teach online, while unvaccinated teachers are not yet allowed in the classroom.
Those who are not eligible to receive vaccinations are still allowed to directly monitor students but must strictly adhere to preventive measures and take protective medicines.
Food and sport activities will not be allowed inside schools, while the relevant parties must continue to monitor, protect, and promote hygiene standards and safety.
Meanwhile, if COVID-19 cases are detected among a group of students or in a certain classroom, the ministry will call off the learning activities only within that group and send the COVID-19 positive students or teachers to treatment centers, while the rest have to quarantine for 14 days. The other classes can carry on normally.
The Royal University of Phnom Penh (RUPP) announced that only year-4 science students would be permitted to study face-to-face in the first phase before moving to the second phase.
Student Ren Yiheng, 22, said he was happy that teaching would resume on campus. He was still positive that sooner or later all students at RUPP would be allowed to return.
"I'm happy and nervous at the same time," he said. "However, the students from the Department of English still continue to take online classes. I predict that the school probably allows us to get back to the school in early 2022."
He is eager to return to classes after seeing a sharp decline in his results after about two years of online classes.
"I could see that my results were not as good as they used to be," Yiheng said.
"Due to many hours staring at the screen and being alone in my bedroom most of the time, I have developed stress whereby I do not feel like doing anything.
"It demotivates me from keeping up with the lessons. I neglected everything during my junior year, which made my results sink like the Titanic."
After a month taking his last journey to the university, he hopes he can learn with the teachers on the campus and have direct interaction with them one last time.
Institute of Technology of Cambodia engineering student Yean Vutha said reopening the university is great news as he has been taking online classes most of his bachelor education. He said online learning did not turn out as he expected.
The latest school closure was in late March 2021 following the 20 February community outbreak, which sharply increased infections.
Secondary schools were allowed to reopen on September 15. Before the schools opened, 24 out of 10,443 teachers tested positive but only one of them had not been vaccinated, reportedly due to health problems.
As of October 20, Cambodia recorded 117,352 cases, of which 19,451 were imported. Recoveries totaled 112,056, and 2,704 people died.
To date, 13.6 million people, including 1.7 million adolescents, have received their first vaccine dose while 12.9 million people, including 1.7 million adolescents, have had their second. A further 1.6 million people have received a third dose.
Among children aged from 6 to 12, 1.9 million have received one dose, while 1.6 million have had two.
Related Articles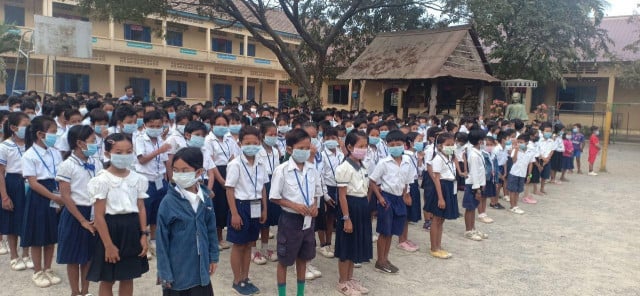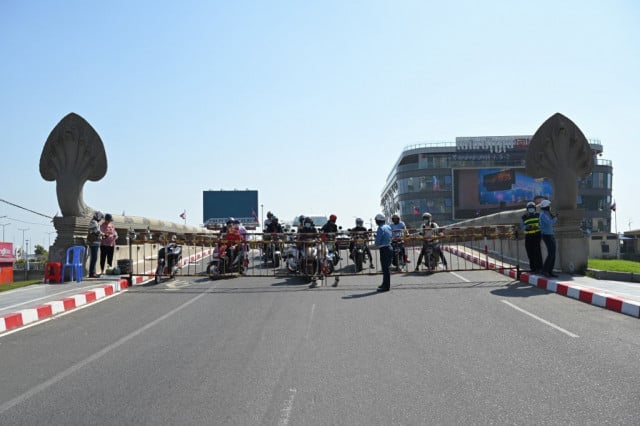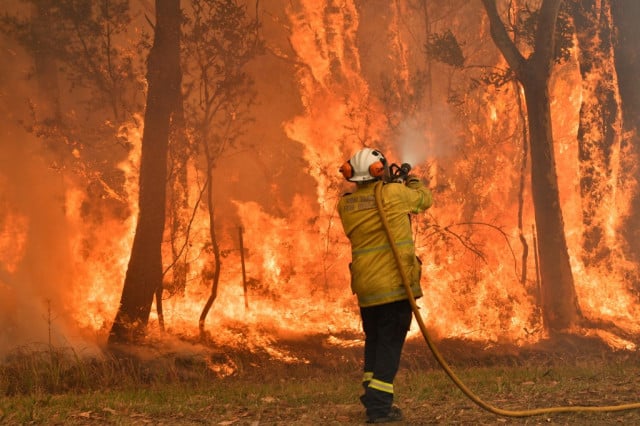 December 31, 2019 3:29 AM