Students Hone Public Speaking Skills in Debates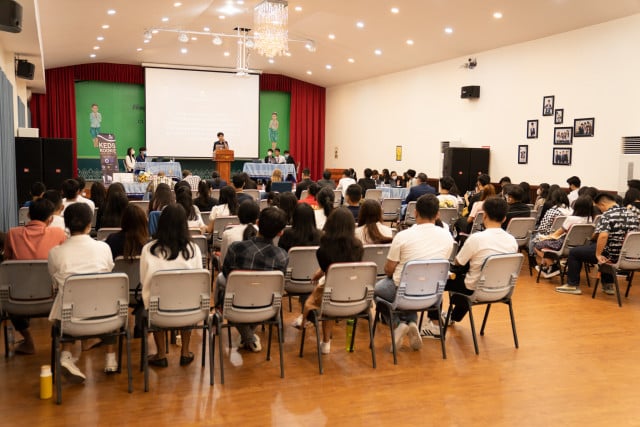 PHNOM PENH – Four recent school and university graduates have set themselves the task of bringing debate culture closer to young students.
The Khemara English Debate Society or KEDS initiative has teamed up with other institutions to help junior high and high schools host debate tournaments.
Cheng Ousa, a co-founder of KEDS, wants to introduce debating skills to students who have never debated or have little debating exposure. "We saw little to no chances for secondary students and high school students to be exposed to debating and this is why we wanted to do a rookie debate competition," said Ousa.
She and her members recently launched a KEDS Rookie Debate Competition. With 14 teams from schools around Phnom Penh, the candidates were trained and evaluated before competing in a tournament on October 22 and 23 at a school in Phnom Penh.
"After being announced as the grand champion of the debate, a sense of shock went through our minds, then later the ecstatic sense of joy which we experienced, simply put, we were over the moon," said Kao Taieang, a 12th grader and second speaker of the Arizon School team.
"It was also satisfying too as it meant that all of our hard work and struggles finally paid off."
These struggles began even before the tournament as they tried to analyse the debate motion. Forming strong arguments and time management were some of the major issues.
A momentary loss of hope
"The most difficult situation during the debate was going against other strong teams," Taieang said.
"There were a few times where we lost hope in ourselves and doubts started to take root. However, we managed to overcome it because we never gave up and because of a special ingredient called teamwork."
Julie Khourn, a 11th grader and the first speaker from the second-place CIA First International School team, spoke of the importance of structure, the aspect that allowed the other team to secure first place.
"Due to their experience with debate culture, their points built on top of each other to form one complete cohesive argument while my team arguments didn't coalesce into a complete argument," she said.
With limited time, the second-place team believed that they wouldn't even reach the semi-final round.
"Our entire structure and perception of what made a good point proved to be completely incorrect", Julie said.
"With an hour given and a mountainous pile of feedback to have to address, that hour consisted mostly of us anxiously typing on our laptops, trying our best to rectify the glaring holes in our speeches." With the team's limited experience in debate, Julie said that KEDS took the tiny lens they looked at debate and expanded it a hundred folds.
"We learnt how to give an analysis of the points brought up, the status quo and how crucial it was to the world we're building and even what a reply speech and its function was," she said.
"We remembered distinctively how overwhelming debate jargon was and we wondered how we were supposed to effectively utilise it in our speeches and surprisingly by the end of it, we did just that."
Mistakes as stepping stones
Julie said there was always room for improvement. "With KEDS, we might have not walked away with the title as the grand champions, but we have walked away with experience.
"It will be the start of our new journey, one that follows through self-improvement and constant practice. We're going to come back better than ever to catch that grand champion title."
Debate motions focused on aspects of law as well as the environment. Winners and outstanding participants were given trophies, medals or certificates.
Related Articles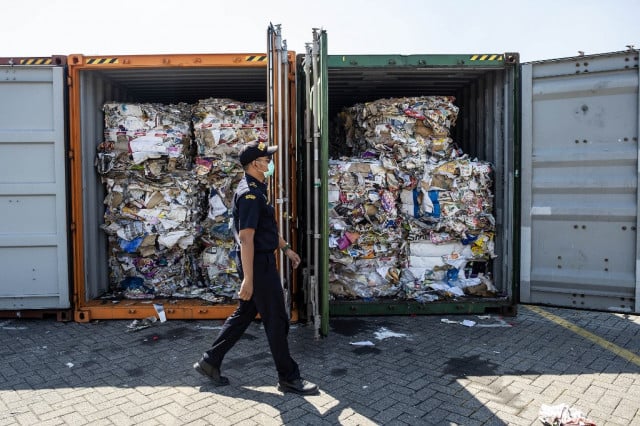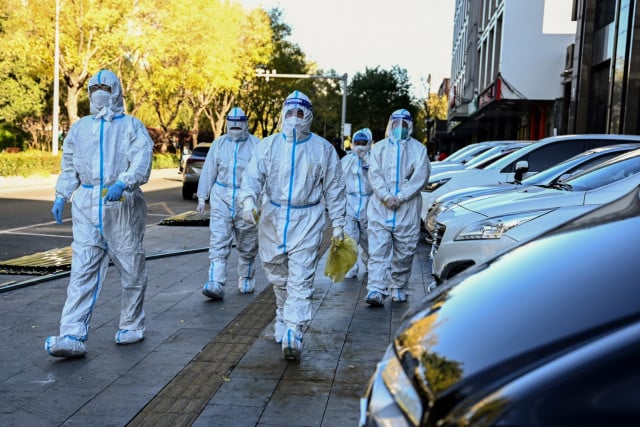 November 20, 2022 2:36 PM