Students to Pay for School with Plastic Waste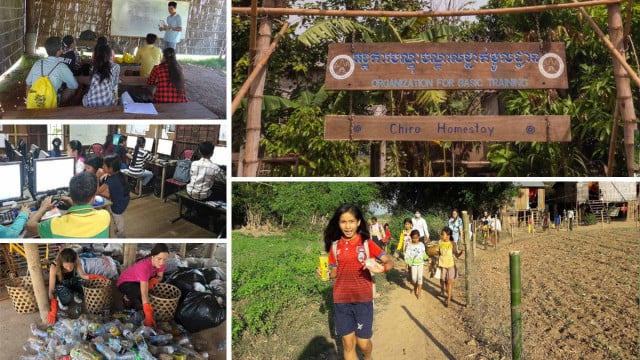 Uth Raksmey
December 17, 2019 2:30 AM
PHNOM PENH -Underprivileged young students in Chiro village, Tbong Khmum province, Cambodia can now pay their school fees with plastic waste.

Khun Sive, who works at Organization For Basic Training (OBT) said that the students just bring the plastic rubbish to pay for their tuition, as the organization recycles that plastic garbage to produce diesel and environment bricks.
"We want to teach them inner mind to love the environment. So, when they walk on the streets ahead to school they could pick up the plastic 10 to 20, or much as much they can". he said.
OBT has English, France, computer and music classes with 283 students who are studying.
He said that students are required to bring as much plastic trash as they can to pay the organization for admission.
The project started in 2018, and also works at teaching students to love the environment, helping them understand the effects of plastic trash, and reducing plastic use.
OBT is a non-governmental organization is working with underprivileged young Cambodians from the countryside to achieve free of charge English, computer and music classes, in order to facilitate their future employment and to give them the chance to go on to higher education.
(Translated from the original article on ThmeyThmey Khmer. By Phoung Vantha).
Related Articles