Students Train for STEM National Competition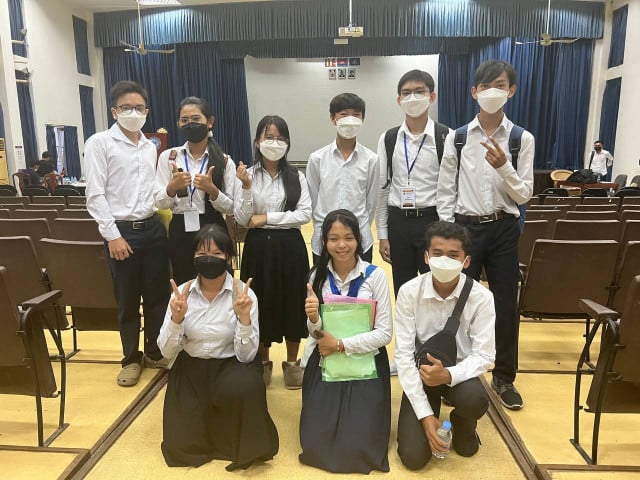 PHNOM PENH – A total of 200 students from Cambodia's 25 provinces has started a two-day training in Science, Technology, Engineering and Mathematics (STEM), on Oct. 27 in Phnom Penh.
Divided into 25 groups of about eight students each, they're being trained by five mentors from different higher education institutions or ministries on Oct. 27 and 28.
They will then be working on STEM projects that they will submit on Nov. 23 to 25 in Siem Reap province in a national competition organized by the Ministry of Education, Youth and Sports (MoEYS).
"In the 21st century, STEM disciplines are essential skills to master if we want students to be able to use their knowledge to solve the problems faced by their communities," Sann Vathana, MoEYS's Under Secretary of State, said.
"I was pleased to see that many students got involved in the program, showing curiosity and thinking about the kind of project they'll work on before the competition."


Sann Vathana, MoEYS's Under Secretary of State, speaking with Cambodianess. Photo Sam Sopich

In his opinion, young people express a lot of negative comments on social media about environmental, education or health issues, but only a minority of them are actually actively trying to find solutions to society's problems.
"If we remain silent, we are only part of the problem. But if we try to discuss, create a project to understand the problem and find a solution, we become part of the solution," he said, adding that this training aims to bring students to this active path.
He called on students to make the most of the training to sharpen their business proposal, analyse its practical limitations and find appropriate solutions to overcome them. Nevertheless, he said he understands they are only high school students, so he doesn't expect projects to be perfect.
Most of the competing students come from New Generation Schools (NGS) or Secondary Resource Centers, two government initiatives that aim to implement new teaching methods in Cambodia.
Kouch Menghuy, a Sovannaphumi student in Takeo province said this training course is really beneficial for the candidates.
"Speakers have provided us with procedures to follow if we want to win the competition," he said. "We learned how to properly write a proposal, do a slide presentation, and work together for the final pitching day next month."
In the early hours of the training, some attendees mentioned starting working on smart home devices, robotic items, or smart trash … But after discussing among team members, most of the ideas have evolved.
"We believe we will have a good idea for a final pitching day," Menghuy said.
In addition to training, students eat together, sleep in the same hotel, and have some joint activities to create new connections and potential friendships.
Tha Socheata, a student at Hun Sen High School in Kampong Cham, which is labellised NGS, said the most interesting part of the training was to better understand the ongoing changes in the industrial world, which goes towards interconnectivity and automation – which is known as industry 4.0.
"Young people are a strong driving force in the development of the nation, and we need technology, science, and innovation experts. My team can write code, use computers, speak English, produce all sort of robots, … Attending this course is inspiring our team to innovate to help alleviate our social problems," Socheata said.
She added that the trainers really encouraged students to think critically about how to innovate in an increasingly competitive world.


Divided into 25 groups of about eight students each, they're being trained by five mentors from different higher education institutions or ministries on Oct. 27 and 28. Photo Sam Sopich

Towards new education guidelines
The two-day training was also the opportunity to think about how to improve the education system. Under Secretary of State Sann Vathana made the following recommendations:
First, each school should set up clubs to deepen the knowledge of students interested in a discipline, discuss about it and work as a team on common projects.
Second, making inter-school competitions at the national, and international levels, in a similar format to the ongoing STEM contest, where students from Cambodia's 25 provinces come together to innovate for the use of their communities.
Third, organizing festivals or fairs where students can showcase their work with the support of public schools and families.
Finally, schools should establish additional partnerships with universities and private companies, to increase students partnerships and internship opportunities to further develop higher education skills.
"Competition is not about attacking each other, but learning from each other, measuring oneself better, looking at the strengths of other teams to complement each other," he concluded.
Related Articles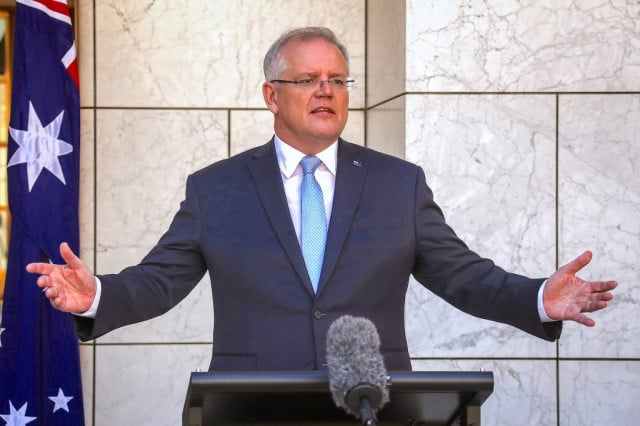 November 12, 2020 7:17 AM