Studying Abroad in the Time of COVID-19: Adaptability and Patience
Sao Phal Niseiy
May 17, 2020 10:26 AM
ThmeyThmey's Sao Phal Niseiy spoke with Vann Bunna who is pursuing a master's degree in Political Science at Jamia Millia Islamia University in New Delhi, India. Having been awarded with the Youth Role Model and Academic Excellence awards, Bunna graduated from the University of Cambodia with a degree in International Relations in 2018
Sao Phal Niseiy: You are pursuing a master's degree in Political Science at a Public University in India under the Indian Government's Scholarship Program, but why did you choose India for a political science course?
Vann Bunna: India is the land of ancient wisdom. To date, India has a highly qualified and internationally recognized education system. Through my personal experience working and interacting with Cambodians receiving education from India at both academic and governmental levels, I have observed they are really knowledgeable and competent in the field of their studies and expertise, especially political affairs.
Most importantly, India is the largest democratic country in the world. Studying political science in free and open country like India, I have a chance not only to learn theoretically in class, but also to be an eye-witness and observe how people here express their constitutional rights and freedoms, as well as how political institutions work.
Besides, I wish to share an interesting speech from former US Ambassador to India, Robert Blackwill, which also inspired me to study political science in India. He once said, "India is a pluralist society that creates magic with democracy, the rule of law and individual freedom, community relations and cultural diversity. What a place to an intellectual. … I would not mind being born ten times to rediscover India."
Sao Phal Niseiy: What can you learn from Indian society in terms of its political system or administration or democracy?
Vann Bunna: India is the most stable country in South Asia following decolonization, but there are many reasons; its vibrant political system is just one of them. Indian political institutions from local to national levels functions well in a democratic sense. For instance, the Supreme Court of India functionally and credibly wins the public trust as it independently deals with state and central governments on various juridical issues.
More interestingly, a sense of active political participation, freedom of expression and an independent media are the beauties of Indian democracy. As I've observed, people are really aware of their rights and their role in actively participating in politics and debates on a wide range of issues from socio-economic to political issues and they do so freely, which it is unique in India as the same feature may not be practical in many democratic countries in Asia.
Student politics, including student union elections, strongly encourage political debate and respect different views, whereas nowhere in Southeast Asia can students enjoy such freedom on campus. Notably, many leaders of the students' union, more often than not, go on to become prominent leaders in the country.
Therefore, to build a beautiful democratic society from a personal level, we the people should actively and knowledgeably participate in, but not limited to, political affairs.




Sao Phal Niseiy: Can you share with us how you won an Indian scholarship?
Vann Bunna: Once, a well-known ancient Chinese military-strategic master Sun Tzu said that to win every battle, you must know your enemy and know yourself. Putting this thought into practice, I metaphorically consider winning a scholarship as winning a battle. Knowing your enemy, I mean we should know what exactly is required for a particular scholarship, and by knowing yourself, I refer to self-awareness of ourselves on what we have and what we do not have, to new a few: English proficiency, good academic records and social recognitions to meet the scholarship requirements.
Therefore, to win an Indian government scholarship, you first must be clearly aware of the requirements and application processes of the scholarship, and then you must be proactive to enhance your strengths and improve the weaknesses of your ability to meet the scholarship requirements. Especially, you should try to improve English ability since you will be required to conduct an English writing test at the Indian Embassy in the concerned country after your application is shortlisted.
More notably, the most important thing to win any scholarships is you dare to apply and reapply for it.
Sao Phal Niseiy: Can you share your plans to carry on in order to contribute to Cambodia's sustainable development you're your graduation?
Vann Bunna: Well, it is tough question to respond to—nobody exactly knows what will happen in the future. For the time being, I just try to cultivate myself as much as possible in order to be a good son to my parents; active and responsive to community and a good human resource to the nation, the rest will come later.
Sao Phal Niseiy: Adapting to Indian culture and the country's environment is always a concern for many Cambodians. How can you effectively adapt and what are your recommendations for those who wish to follow in your footsteps by studying in India?
Vann Bunna: Culture shock is really common for everyone who newly arrives in a foreign country they intend to live in. Similarly, when I newly arrived in India, I also faced this problem, especially the issue of food. To overcome this, I make my daily meals and sometimes eat some Indian foods.

On the other hand, dealing with university or government bureaucracy in India is often an issue, there are frequent delays and sometimes it feels like you're being ignored, but perhaps, that is not an issue unique to foreigners in such a populous country like India and the solution to it I have found is just to be patient and keep pushing. We need some time to adapt it.

Anyway, when facing difficulties, I always have the courage to deal with it. I always say to myself that I came here to study, to gain new knowledge and a diversity of experiences for lifetime learning. So facing some challenges will also provide me with the opportunity to learn new things and experiences. Therefore, I have to overcome it.

For instance, due to Coronavirus pandemic, the country is in lockdown and schools have been temporally closed, so because of this, I am facing some difficulties. Like much of the world, I cannot go outside the hostel building and can only stay in my room. However, these challenges offer me a chance to experience online learning and to read more books.

More ideally, I always think that when I can adapt myself to the environment of India, I can almost manage to live anywhere in the world.
Related Articles
February 26, 2020 4:14 AM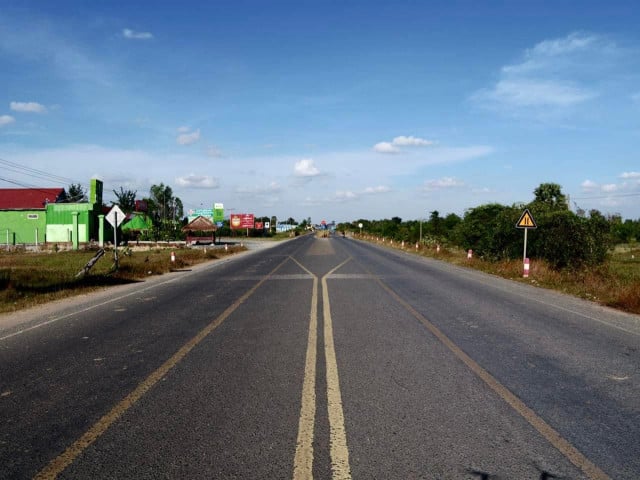 December 26, 2022 7:10 PM