Subsidy Ends for Suspended Tourism Workers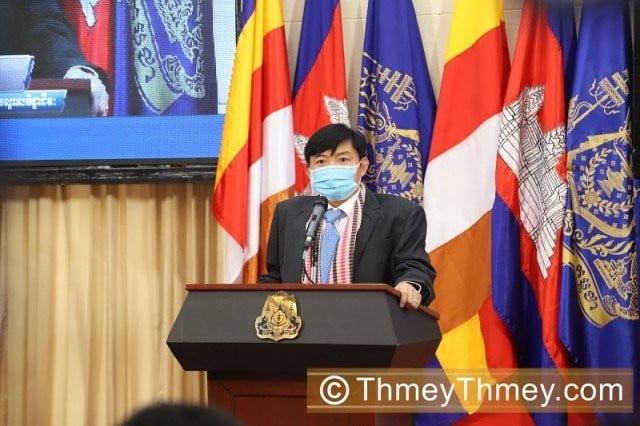 Jobs restored as visitors trickle back
PHNOM PENH – Employees in the tourism sector who have been suspended from work will no longer get a $40 monthly subsidy from the government.
Labour Ministry spokesperson Heng Sour said the government decided to end the subsidy from June 14 due to the gradual improvement of the sector.
"This is allowing tourism businesses such as hotels, guesthouses, restaurants and travel agencies in potential tourism areas to gradually recover, except for hotel businesses in Siem Reap province, which has been recovering slowly," he added.
The government decided in 2020 to give the subsidy to employees suspended in the sector which was badly affected by the COVID-19 pandemic.
Suspended workers in hotels in Siem Reap province will still receive the allowance.
Din Somethearith, president of the Cambodia Hotel Association, agreed with the government's decision, saying it would not affect the workers much as the tourism sector had been recovering.
"Cambodia's airlines welcome 50-60,000 passengers per month, which is ten times down on the 500-600,000 Cambodia received in pre-pandemic 2019. However, it is still better than 2021," he said.
According to Somethearith, hotel businesses can not survive unless the occupancy reaches 50 percent, which is still far behind the current rate.
"The occupancy of hotel businesses in Phnom Penh reached only 10 to 20 percent while that of hotel businesses in Siem Reap is 3 to 15 percent," he said.
The situation remained difficult, but it was a good sign that the sector is gradually recovering because the government has fully reopened the country to tourists.
He said most tourism businesses have reopened. Those that have not are likely to close completely.
As for the suspended workers, he thinks some have probably found a job, for they could never be unemployed for two whole years.
"I think that ending the subsidy provision is not going to affect them much. Therefore, the government could not keep providing it and had to end it now," he said.
The end of the subsidy was a concern for Chhan Sarath, who previously worked in a Siem Reap hotel that announced its closure in April 2020. Despite six years' experience in hospitality, Sarath was suspended.
He received the first $40 allowance in June 2020 – two months after he was called for document fingerprinting prepared by the human resources department of the hotel.
The document lists suspended workers for the Labour Ministry. Suspended workers have to put their fingerprint on the document every two months, Sarath said.
He had not received the payment regularly. Sometimes it was paid every two or three months though the amounts were in full.
According to Sarath, some hotels in Siem Reap have started preparing to reopen and bringing suspended employees back to work while others are hiring. But for Sarath, the hotel he used to work for has yet start up again.
"I have changed many jobs in these two years. I just accepted any work that I could do even though it is not related to my profession. As long as I am paid, I accept the work," he said.
Sarath now has settled for working for a delivery express service in Siem Reap in the meantime to make some income in addition to the government allowance.
"The allowance I have received is spent on my daily expenses, especially for fuel as right now the price is rising. $40 is not much but it can help me from time to time," he said.
According to Heng Sour, 235 tourism enterprises have been suspended. A total of 26,925 workers, among whom 11,697 were female, have been affected in the sector. In Siem Reap province, 153 enterprises were suspended and 15,705 workers were affected, including 7,250 females.
The government has provided subsidies totaling 34,720,789,600 riel (approximately $8,500,000) to 23,010 tourism enterprises. Among those, 11,537 tourism workers in Siem Reap province have been provided with a total of 26,466,774,950 riel (approximately $6,500,000).
For their part, owners of the enterprises should implement the suspension of the employment contract in line with the agreement between the employees according to the regulations set by the Labour Ministry.
Related Articles