Sunset Viewpoint Launched at Phnom Krom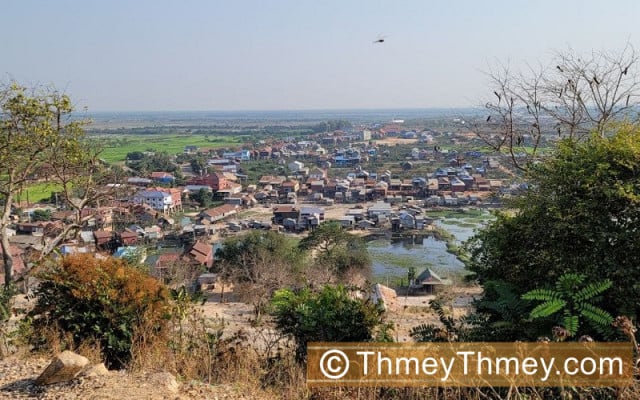 Vista offers new Siem Reap tourist attraction

SIEM REAP--Tourists can enjoy the golden sunset at the Phnom Krom temple near Siem Reap city after the Apsara National Authority established a viewpoint.

Deputy head of the Angkor Tourism Development Department Seng Sotheara said the vantage point was in addition to Phnom Bakheng temple for tourists who want to watch the sunset.

"We already have the temple and we want tourists to come and enjoy the sunset. However, over here, sunset is not the only thing," Sotheara added.

Sotheara said the Phnom Krom temple site does not have the same appeal as Phnom Bakheng but it has other powerful attractions. Visitors can look over the Siem Reap city, the Tonle Sap lake and the endless rows of rice fields from a higher elevation.


To boost the value and fame of the Phnom Krom temple, which was built in the same era as the Phnom Bakheng and Phnom Bok temples, the APSARA authority has organised a new tourism circuit to assist travel in the region.
The circuit is 60 per cent ready with the introduction of pathways around the temple, direction signs and roads leading to the Phnom Krom, Phnom Bakheng and Phnom Bok temples. Wire fences will be installed to protect visitors in high-risk areas.
The authority has also set up a sunset viewpoint at the Pre Rup temple. However, as the temple is under maintenance, this viewpoint has been suspended from operation.
Future planning may include similar viewpoints at places such as the Banteay Samre temple and the Western Baray, Sotheara said.
Related Articles