Supreme Court Upholds Retrial Verdict for Journalists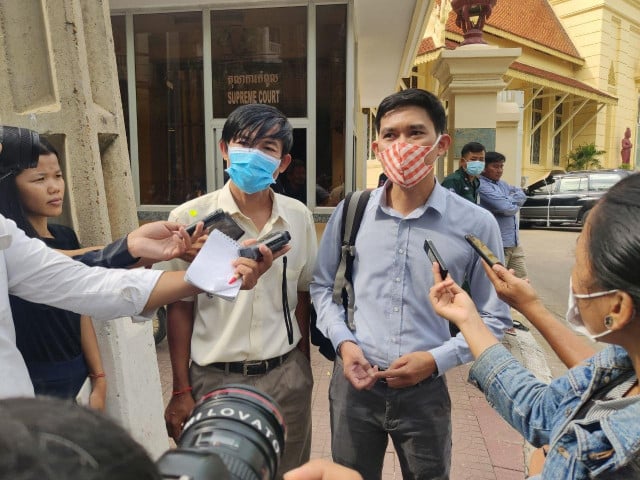 Phoung Vantha
July 15, 2020 11:15 AM
Two former Radio Free Asia journalists and one fixer for a documentary produced by Russia Today will have to endure retrials in accordance with verdicts handed down by the Supreme Court.
PHNOM PENH--The Supreme Court on the morning of July 15 upheld the decision of the Court of Appeals that ruled for re-investigation against two former Radio Free Asia journalists Uon Chhin and Yeang Sothearin. The two were initially accused of "illegally gathering information for a foreign source" in November 2017, but as the investigation wore on, they were also charged with the "production of pornography" in March 2018.
Yeang Sothearin said that the Supreme Court's decision was protracted time and again because the court investigation already took three years. He isn't able to travel to his home town in Kampuchea Krom, as his passport still in court—even when members of his family passed away.
He said that his life has been deeply affected by his career as a journalist and the court's prolonged investigation has limited his freedom of expression while having a profound impact on his personal life.
"I'm working with a foreign media organization, but I can't write in deeper articles, or talk about sensitive issues, because I'm concerned about myself and my workplace as my case is still in the court's hands, so the articles I write are simple articles," he said. "I can't express my ideas on Facebook."
He urged the court to accelerate their cases as soon as possible.
On the same day, the Supreme Court ruled that Rath Rott Mony, a Russia Today fixer who helped to facilitate the documentary My Mother Sold Me, would be sent back to the Court of Appeal for a retrial.
Rath Rott Mony is currently serving a 2-year prison sentence after being convicted of "incitement to discriminate" for his involvement in the production of My Mother Sold Me, a documentary on sex trafficking in Cambodia. He was sentenced by the Phnom Penh Municipal Court and was required to pay compensation to the plaintiffs, the mother and child who were in the documentary, nearly $20,000.
He has been detained for 19 months.
The Cambodian Journalists Alliance (CamboJA) said that the court's decision to re-investigate the former Radio Free Asia journalists' cases highlights the threats and intimidation journalists experience and represents a lack of respect for press freedoms and freedom of expression, which have both been declining in Cambodia since 2017.
Nop Vy, executive director of CamboJA, said that this is a worrying trend in terms of restrictions to freedom of accessing information, freedom of expression and the press as a whole, which is an indispensable foundation of a democratic society and sustainable development. Vy argued that more respect for human rights, the rule of law and social justice is needed in Cambodia.
CamboJA called on the government to restore press freedoms in Cambodia, by dropping all charges against the two former Radio Free Asia journalists and Sovan Rithy, director of TVFB online newspaper, as well as Sok Udom—owner of Rithi Sen Radio in Kampong Chhnang Province.
"We also urge the Royal Government to stop using the criminal code to take action against journalists, stop arresting and detaining journalists," the statement read.
They were released on bail in August 2018, but were placed under a period of court supervision, which barred them from changing their addresses or traveling abroad, and required them to check in with their local police station once a month.
Related Articles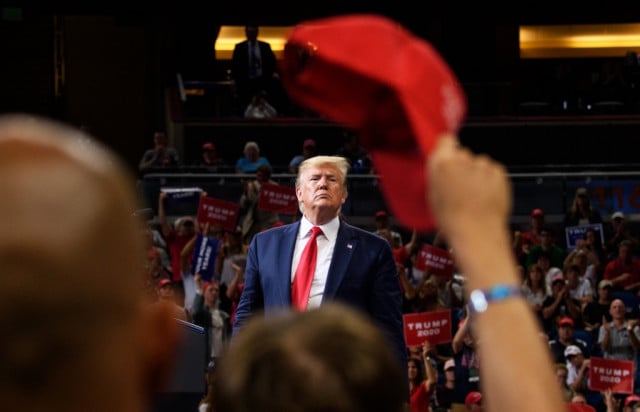 September 22, 2019 7:46 AM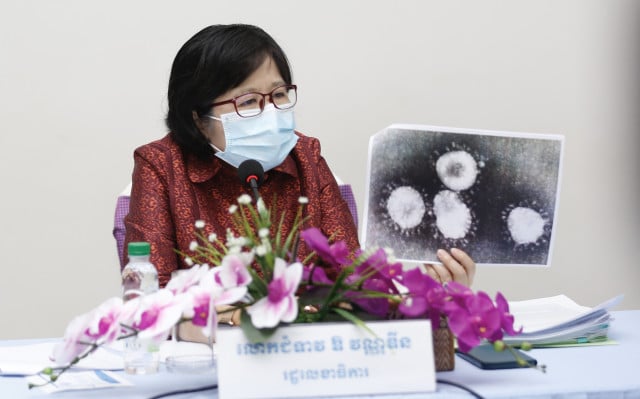 February 25, 2021 5:03 AM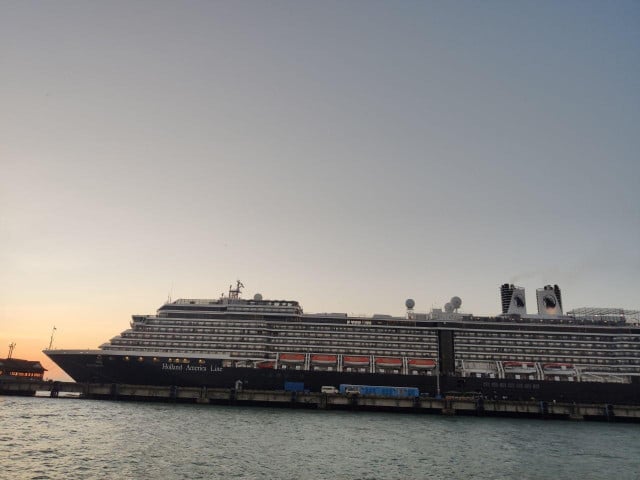 February 13, 2020 12:07 PM