Surgeon, scientist named Japan's first new astronauts in 13 years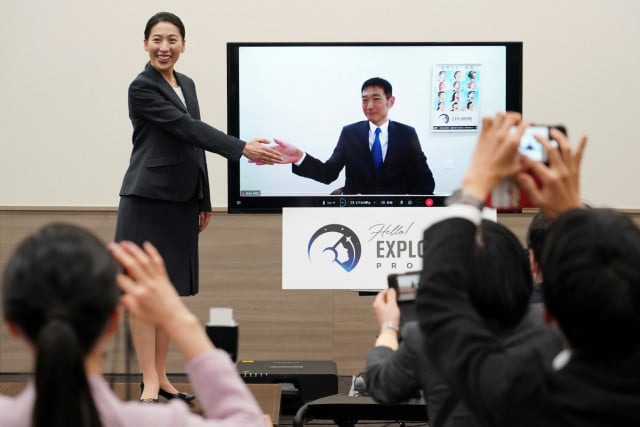 February 28, 2023 5:40 PM
Tokyo, Japan -- Japan's space agency JAXA named its first new astronaut candidates in over 13 years on Tuesday, with a surgeon and a climate scientist chosen from more than 4,000 applicants.
Ayu Yoneda, a 28-year-old surgeon for Tokyo's Japanese Red Cross Medical Center, will become just the third woman ever to join the space training programme. Japan's six current astronauts are all men.
She will be joined by Makoto Suwa, 46, a senior disaster risk management specialist at the World Bank, who made the cut after an unsuccessful first application more than a decade ago.
Yoneda said she was "elated and surprised" to learn she had been chosen.
"I felt a sense of responsibility and mission," she told reporters.
Suwa, speaking by video from the United States, said he was "so excited that I haven't been able to sleep".
The pair, chosen from 4,127 applicants, will now begin a two-year training programme and, if successful, could join International Space Station missions and become the first Japanese astronauts to reach the Moon.
Japan and the United States announced last year that they would cooperate on a plan to put a Japanese astronaut on the lunar surface by the end of the decade.
Suwa grew up in Tsukuba, a city that hosts several research institutes and JAXA facilities.
An expert in ancient climates, he hopes to learn about how the climate of Mars evolved.
"By learning about the Moon, by learning about Mars, we not only learn about those celestial bodies themselves but also we learn about our planet," he said.
Yoneda's dreams of becoming an astronaut were fuelled by a manga comic about Japan's first woman astronaut, Chiaki Mukai, who was also a surgeon.
She hopes to study how space travel impacts human health.
"We will see an era where many people will go to space. The duration and distance of those stays will become extended," she said.
"As a physician, I believe I can do my part to learn about what happens to human bodies in space."
In 2021, JAXA lifted its requirement for astronaut candidates to have advanced scientific or engineering degrees, and recent applicants included sales agents and consultants.
JAXA President Hiroshi Yamakawa said he hoped to do another round of recruitment in around five years and to find astronauts who can bring space programmes closer to the public.
"The responsibility of astronauts will not just change but it will expand," Yamakawa said. "It's important that we continue the policy of accepting applications from diverse people."
© Agence France-Presse
Related Articles
December 24, 2021 3:32 PM