Survey highlights changing perceptions, new opportunities in China-ASEAN ties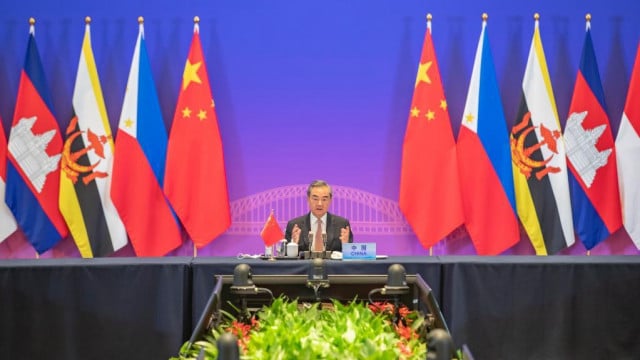 October 23, 2021 12:10 PM
JAKARTA, Oct. 22 (Xinhua) -- An ASEAN-China survey released here on Friday highlighted changing perceptions and new opportunities between China and the 10-member regional bloc in Southeast Asia.

Dino Patti Djalal, founder of Foreign Policy Community of Indonesia (FPCI) which produced the report, said the theme of the survey - "changing perceptions, remaining anxieties, and new opportunities" - reflected accurately the development and the status quo of the 30 years' ties between China and ASEAN.

China and ASEAN established dialogue relations in 1991.

This report is the second annual survey conducted by the FPCI, which involves over 1,000 respondents, including politicians, businessmen, NGOs and university students, from all 10 ASEAN member countries.

Djalal sadi that under the current profoundly changing international and regional situation, and standing at the 30th anniversary of the dialogue relations between the two sides, it's crucial to understand in a comprehensive and in-depth way the achievements and current situation of the bilateral relations so as to seek common development and overcome difficult problems.

Chinese Ambassador to ASEAN Deng Xijun said at the virtual launching ceremony that shared pursuit of development, shared aspiration for peace, shared cultural values of East Asia, and shared people-centered philosophy are the four main factors that have contributed to shaping the China-ASEAN dialogue relations phenomenally in just three decades.

By emphasizing that China firmly supports ASEAN centrality in regional cooperation, Deng called for enhancing political mutual trust, deepening development-oriented cooperation, and jointly building the regional security architecture through the ASEAN-led regional security mechanism.

Created in 1967, ASEAN groups Brunei, Cambodia, Indonesia, Laos, Malaysia, Myanmar, the Philippines, Singapore, Thailand and Vietnam.
Related Articles