Suspending Alcohol Advertising: Stopping or What Else?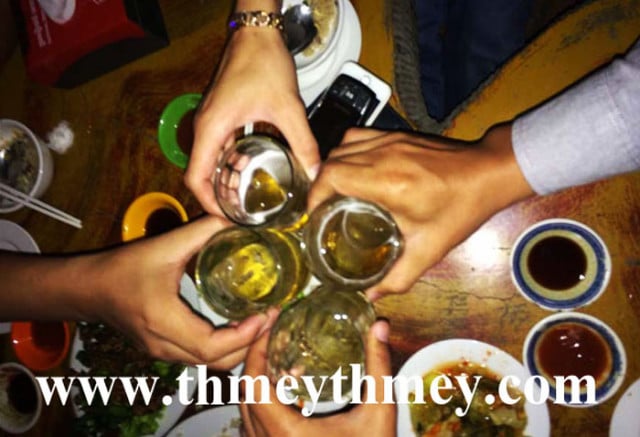 Cambodianess
May 16, 2021 7:07 AM
Suspending alcohol sales and advertising campaigns for alcoholic beverages is part of the Cambodian government's range of measures to curb the spread of COVID-19.
Voices are being echoed in civil society, asking for the suspension of alcohol promotion to continue beyond the pandemic.
Prior to the coronavirus, alcohol would either kill or ruin lives, especially since its consumption is a high-risk factor for traffic accidents. According to a study published in 2019 by the Cambodia Movement for Health Organization (CMH), alcohol consumption was the second cause of death and injuries in road accidents in the country.
Once the coronavirus is under control and the country is back to "life before," that is, without travel restrictions and exceptional limitations of any kind, on may rightly believe that the dangers due to alcohol consumption will remain, on the road or among families.
These civil society organizations have every reason to take advantage of the situation created by the pandemic to try to make sure that we actually don't go back to "life before" in this regard.
We have been living for more than one month without alcohol sale—at least not openly—and without advertising for alcoholic beverages. This is a unique opportunity to take stock of the impact of measures that would never have been implemented without the pandemic.
There is no need to use abstract studies to measure the social and economic weight of the production and sale of alcoholic beverages. Struggling small businesses, low business at bars and restaurants, waiters and waitresses out of work, singers and other artists without bookings, etc.: Prohibiting activities linked to the trade of alcohol is costly and maintaining this indefinitely would be absurd.
Regarding the suspension of alcoholic-beverage brand promotion, this affects numerous media whose revenues depend on it, the advertising industry as well as the entertainment sector whose activities are usually sponsored by brands of beer or other alcoholic beverages.
To continue on this path requires careful consideration of "life after" for these media and business sectors. It is up to civil society to get involved and not merely throw it back in the government's court.
Related Articles