Sustainable Development Needed to Boost Domestic Tourism Momentum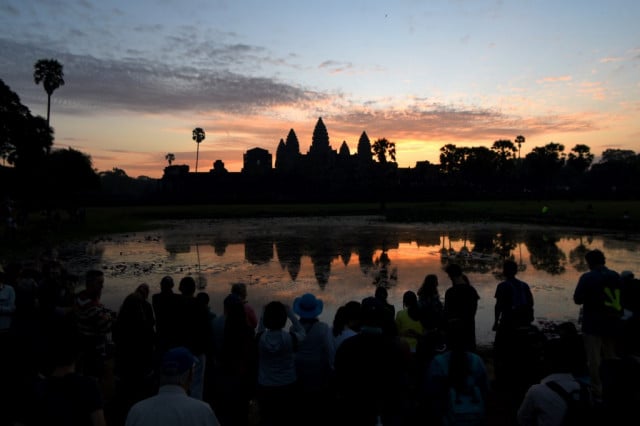 Sao Phal Niseiy
July 29, 2020 9:22 AM
Government interventions may still be needed as the tourism sector gears up to capitalize on a string of upcoming public holidays.

PHMOM PENH--Domestic tourism has been heralded as a key driver of recovery for Cambodia's tourism industry following the Coronavirus Disease 2019 (COVID-19) pandemic. Border closures, grounded flights and a global economic collapse have all but destroyed one of Cambodia's most profitable sectors.
Now, the communities whose livelihoods depend on an influx of tourists are calling upon the government to promote more sustainable development within the sector so that they can better weather external shocks.
Following the cancellation of Khmer New Year in April 2020, many Cambodians are expected to flock to domestic destinations across the country during the rescheduled holiday set to take place from Aug. 17 to 21.
This will be closely followed by Cambodia's most important religious celebration, Pchum Ben, in September 2020, which in turn is not far from the November 2020 Water Festival and then New Year's Eve in December 2020. For those who lost jobs in tourism, saw their companies shut down and hotels close, this string of public holidays offers hope that the final months of the year may be more profitable.
With the expectation of more Cambodians traveling throughout these holiday periods, restaurants, hotels and travel companies are gearing up for a domestic tourism rebound, especially in Siem Reap—home to Angkor Wat Temple.
Phy Sophov, manager of the Ring Boutique Hotel in Siem Reap, said he has been preparing for a return of mass local tourists during the upcoming holidays as his hotel has been closed since April 2020.
"My employees were elated when I contacted and informed them that we are reopening the boutique for tourists," he said. "They didn't even care about the amount of salary I would offer them."
Sophov added that he is optimistic about people's willingness to support local tourism service providers during these tough times.
Now is the Time to Develop Domestic Tourism Products
Tourism is one of the largest sources of Cambodia's income, generating an estimated $4.9 billion and attracting roughly 6.6 million international visitors in 2019, according to the Ministry of Tourism.



Tourism generated more than 12 percent of Cambodia's GDP last year and provided some 630,000 jobs, but the COVID-19 pandemic has seen an exponential drop in foreign visitors by 59 percent over the first five months of 2020.



More than 100,000 Cambodians working in tourism have lost their jobs since the start of the year, but developments in domestic tourism could bring more work to the beleaguered sector.
Throughout the pandemic, domestic tourism has remained steady as Cambodia never entered a formal lockdown or state of emergency. As such, 3.7 million Cambodians are thought to have traveled around the country in the first five-month period of 2020.
Certainly, domestic tourists alone can't offset the loss of international arrivals, but fostering local tourism will be critical to resuscitate the tourism industry and contribute to the country's economic growth in the long run.
Sophov concurred that the potential of the domestic tourism market should not be snubbed. Already he has noticed other hotel businesses have shifted their commercial focus to local tourists due to the fact that number of international tourists had declined since before the COVID-19 outbreak.
"Domestic tourists have been the foundation of our works since the beginning and now I have observed many hotels and boutiques here have also begun to rearrange their hospitality strategy to fit the interests of locals, too," he said, adding that more support is still needed to keep the domestic momentum going during this difficult time.
Chhay Sivlin, president of the Cambodia Association of Travel Agents, said that Cambodia can take this opportunity to promote sustainable domestic tourism from now on while stressing that it does require both short-term and long-term plans to flourish.
For the immediate future, she noted that countries within the region have been providing subsidies to their tourism and hospitality industries during the pandemic in order to promote domestic travel where possible.
"Everyone has been affected by the ongoing pandemic, including local people who wish travel. Therefore, they also need incentives to travel more inside the country," Sivlin said.
"Even though, you see many people traveling, it doesn't literally mean they are able to spend more money—the income which will end up spurring our local economy," she said, adding that more government incentives or subsidies are needed for the sector.
On the other hand, Top Sopheak, spokesperson at Tourism Ministry said that the government has been paying greater attention to the development of domestic tourism during the pandemic, pointing to positive signs related to domestic travel.
When asked whether the ministry has a particular strategy for recovery, including financial packages to incentivize more people to go on holiday like neighboring countries, he explained that the ministry has been cooperating with the private sector to encourage more people to travel.
"We have been working on several projects including implementing safety guidelines for tourism businesses as well as running adverts for local tourism [destinations]. On top of that, we, in collaboration with some private tour companies, have been organizing special tour packages to several destinations across the country with lower prices for upcoming holidays," Sopheak said.
"I believe these would allow more of our people to travel safely and happily," he concluded.
Acknowledging that the government might not be able to follow other countries' examples in subsidizing the tourism sector, Sivlin stressed that even low-level financial support, which is within the government's means, could still have far-reaching impacts on the development of local tourism.
In the long-run, she said it is inevitable that the government has to diversify tourism services as well as tourism destinations in order to ensure the sustainable development of domestic tourism.
"Then, in the long run, what the public stakeholder can do is to create more quality tourism services and arrange more tourism destinations that can be attractive for local tourists to keep exploring. Plus, embracing communities' tourism products should also be in the plan," she noted.
Fighting for Recovery: Tax and Electricity Costs
In late April 2020, the Cambodian government announced a three-month tax exemption for airlines, tour agencies and the hospitality sector to help cope with the COVID-19 crisis. However, the tax break is set to be end in August 2020.
While many tourism businesses are seeking to reopen for tourists again, Sophov said the main concern for most of them are tax and electricity costs.
"It has been supportive so far that we have been granted a temporary tax break over the past three months," he said. "However, the relief is expected to come to an end next month by which, I believe, the situation won't get much better," he said, adding that the electricity cost also creates a big burden.
"If the government decides to extend the tax waive as well as offer more discount for electricity expense, it will be very much helpful for us," he added.
When asked if the duration of tax waive will be stretched, Tourism Ministry's Sopheak responded that the decision depends on the actual development of the COVID-19 situation.
"It has to be step by step as nobody knows exactly when this pandemic is going to be over. So, the government will consider based on the actual circumstance what needs to be done next," he said.
On electricity costs, Sivlin concurred that it creates an enormous burden for the tourism industry during this reopening phase besides tax. She hoped the government would consider granting additional support in term power bills to help them overcome losses when rebooting their operations.
The Ministry of Mines and Energy on May 21 announced that all companies in manufacturing, agricultural, commercial and service sectors would have their electricity bill reduced as an incentive for them to keep working from June to October 2020.
The electricity bills, according to the ministry, will be discounted by 25 percent only if the companies overuse the average monthly usage for the first three months of the year.
Association Manager at the Cambodia Hotel Association, Hun Sophea said the association is still working together with the electricity authorities to find out more about requirements and conditions in order for hotel owners to receive such support and to be eligible for the 25 percent off for electricity charges.
Related Articles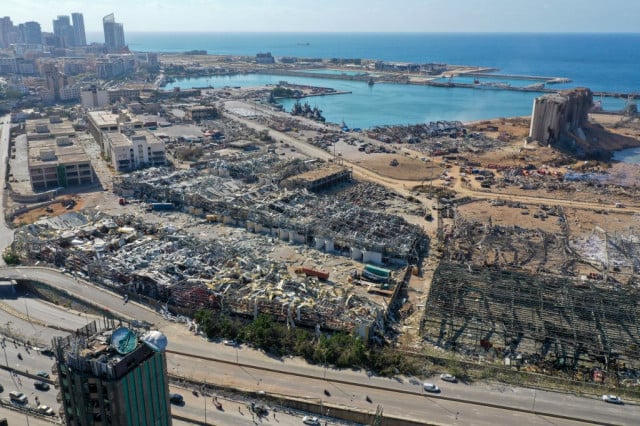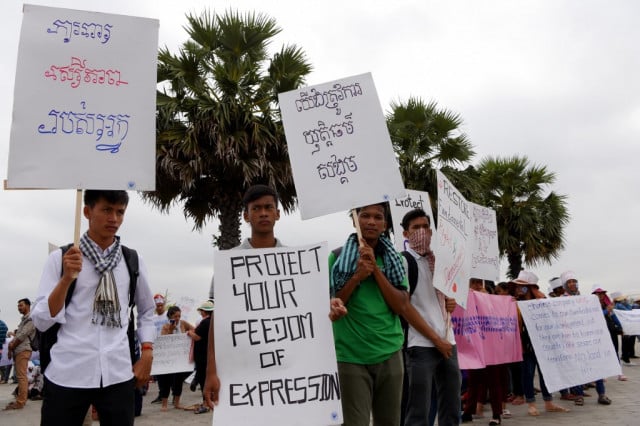 December 10, 2020 12:28 PM