Sustainable development only way to durable peace: deputy UN chief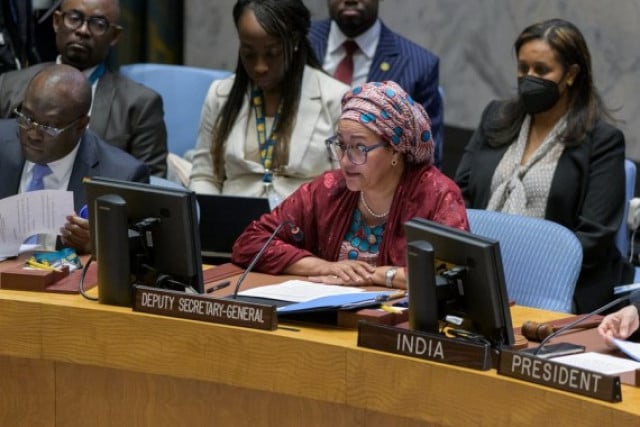 UNITED NATIONS -- UN Deputy Secretary-General Amina Mohammed said Thursday that sustainable development is the only way to durable peace.
"There is only one route to durable peace, to the peace that withstands the crises of our times. It is the route of sustainable development," she told an open debate of the UN Security Council on investment in people to enhance resilience against complex challenges.
"Inclusive, sustainable development that leaves no one behind is essential in its own rights. It is also humanity's ultimate prevention tool. It is the only reliable tool that can break through cycles of instability to address the underlying drivers of fragility and humanitarian need," she said.
Investments in development, in people, in human security, in shared prosperity are also investments in peace. And yet, investments in recent years have fallen far short, the deputy UN chief warned.
Since the start of the COVID-19 pandemic, many millions more people -- over 200 million more -- have fallen into poverty. An additional 820 million people are going hungry. More women and girls are having their rights trampled on -- erased from public life and constrained in private life, she noted.
The global financial system is failing developing countries, and economies are failing to serve the vast majority of their citizens -- except for a small elite, she added.
"These challenges are not just development issues. They pose a threat to our peaceful coexistence," she said. "Development deficits drive grievance. They corrode institutions. They allow hostility and intolerance to flourish. When we fail to meet the development needs of our time, we fail to secure peace for our future."
The triple planetary crisis of biodiversity loss, climate change and pollution does not merely threaten the environment. It also threatens to unleash destructive forces that drive wedges in societies, erode social cohesion and ignite instability, she warned.
Related Articles