Sweden to Cut Bilateral Aid to Cambodia Next Year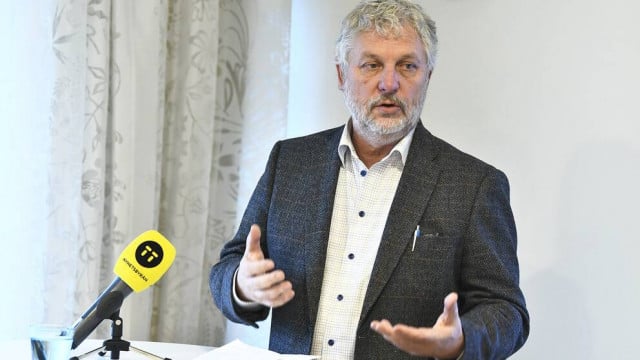 Phoung Vantha and Gerald Flynn
June 12, 2020 1:02 PM
In a statement issued June 12, Sweden announced it would not continue to provide development aid to the Cambodian government and will instead focus on developing civil society.

PHNOM PENH--Following "severe restrictions" on civil space in Cambodia, the Embassy of Sweden announced on June 12 that bilateral cooperation with Cambodia would be phased out by July 1, 2021. The statement noted that Cambodia's failure to comply with international standards of human rights, democratization and to provide full freedom of expression to its citizens motivated the change of tact.

"The democratic space in Cambodia has been severely restricted in recent years. This has made it difficult to pursue broad and close cooperation. The Government has therefore chosen to redirect our development efforts to offer better support for change with regard to human rights, democracy and the rule of law in the country," said Swedish Minister for International Development Cooperation Peter Eriksson, who pointed out that this did not mean the end of Swedish support in Cambodia, but rather an end to working with the government.

"We will continue to support civil society, human rights defenders and democracy advocates in Cambodia. Sweden stands up for the principles of democracy and speaks out when they are undermined," Eriksson concluded.

Sweden has played an active role in development throughout Cambodia, donating some $24 million in grants over the course of 2019 alone, but has given Cambodia aid totaling $120 million between 2014 and 2019.

The statement pointed to the increasingly restrictive approach to press freedoms in Cambodia as a key reason for the Swedish government's decision. Cambodia ranked 144th out of 180 countries analyzed by international media watchdog Reporters Without Borders in their 2020 World Press Freedom Index, slipping down a place from 143rd in 2019. For context, Sweden ranked 4th in 2020, having dropped a position from 2019 where it had the 3rd best media freedoms in the world.

Having first established diplomatic relations in 1961, Sweden began development work in Cambodia back in 1979, but has more recently opted to focus on human rights, democracy, rule of law and gender equality. The timing for Sweden's decision to revoke its bilateral aid to the Cambodian government comes almost a year before Sweden's strategy for regional development cooperation in Asia and the Pacific region is set to end, having run from 2016. While the Swedish development agency, Sida, could not be reached for comment at press time, it is appears that the Cambodian government will no longer receive support from this strategic cooperation program after July 2021.

"Respect for human rights is at the heart of Swedish policies, also in our development cooperation. The voices of everybody should be heard in order to build inclusive and sustainable societies," Ambassador Häggmark was quoted as saying by the Swedish Embassy in November 2019.

Similarly, the jailing of former opposition party members, the jailing of journalists and the harsh treatment of activists and environmentalists may have factored into the Swedish government's decision, but Ambassador Björn Häggmark, who was appointed as Sweden's ambassador to Cambodia in December 2019, was not immediately available for comment.

The move from the Swedish government comes just months after the European Union (EU) announced it would be partially suspending Cambodia's access to the Everything But Arms preferential trading scheme. The EU's decision was made in February 2020 following a thorough analysis of Cambodia's provision of human and labor rights, which were ultimately found to be below the standards required for access to the preferential trading scheme.

High Representative for Foreign Affairs and Security Policy, Josep Borrell, who also serves as the Vice-President of the European Commission said "The duration, scale and impact of Cambodia's violations of the rights to political participation and to the freedoms of expression and association left the European Union with no other choice than to partially withdraw trade preferences."

Spokesperson for the Ministry of Foreign Affairs Koy Kuong could not be reached for comment, but spokesperson for the Justice Ministry, Chin Malin—who also serves as a spokesperson for the Cambodian Human Rights Council (CHRC)—claimed that changes in the Swedish government's development aid strategy would fail to promote human rights and democracy in Cambodia.

Malin argued that Swedish support of civil society organizations that are openly confrontational with the government was less useful than dialogue with the Cambodian government.

"Only a complementary or supplementary approach to providing assistance to both the government and to civil society [would work]—to be competent and professional enough to work together, collaborate, and complement each other, it can succeed in promoting human rights and democracy in Cambodia and in the long-run will be positive," said Malin.

A range of international observers have voiced concerns over the erosion of democracy in Cambodia following the 2018 National Elections where Prime Minister Hun Sen and the ruling Cambodian People's Party won all 125 seats in the National Assembly. This victory has been largely attributed to the dissolution of the main opposition party—the Cambodia National Rescue Party—by a Supreme Court decision in November 2017.

"Only a mechanism of complementary approaches between non-governmental organizations and the government can mutually improve capacity and professionalism while they are in collaboration and support, which in turn can promote human rights and democracy in Cambodia, despite the slow progress, we still keep moving," said Malin.


Related Articles