Take Initiative on Gambling, PM Tells Authorities
September 29, 2022 11:50 AM
PHNOM PENH – Prime Minister Hun Sen has told local officials not to wait for orders to stamp out illegal gambling.
Speaking at the 6th national inter-faith forum against human trafficking on Sept. 29, he said cracking down on gambling would help to reduce human trafficking and increase security, safety and social order.
"The crackdown on gambling does not have to be done by the minister of the interior or the prime minister's order. Authorities at the sub-national level must do it often," he said.
He said all stakeholders have to act simultaneously on the suppression of drugs, illegal gambling and perpetrators leading to human trafficking. Perpetrators of trafficking must be investigated and brought to justice.
Kandal province has cracked down in more than 700 places while Phnom Penh cracked down in more than 1,000 places, according to the prime minister.
Religious denominations play an important role in preventing and preventing human trafficking through education, he added.

The Prime Minister also declared Aug. 20 every year to be the national inter-faith forum against human trafficking.
Related Articles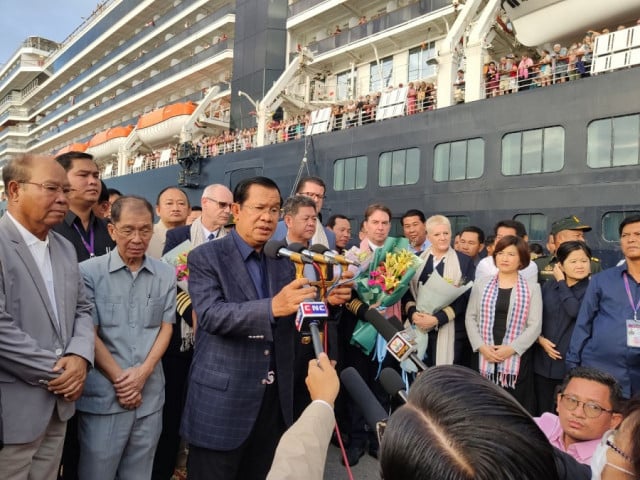 February 21, 2020 9:51 AM