Takeo Administration Warns Fake News spreaders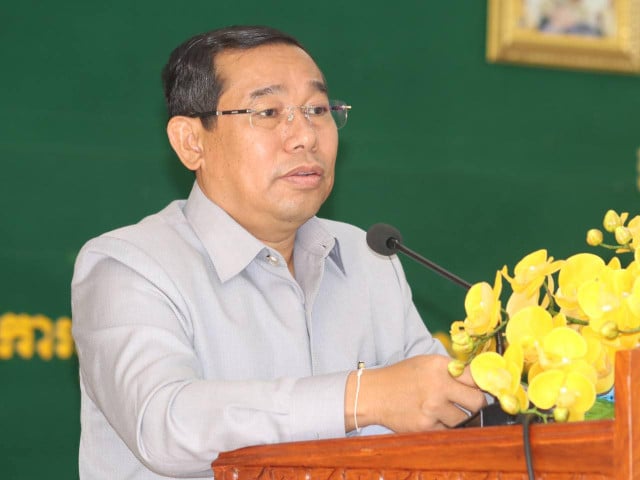 PHNOM PENH – Anyone, especially social media users, posting or spreading fake news about security and order in Takeo province will face legal action, the provincial administration says.
The warning was announced on the administration's Facebook page on Mar. 15 after increasing incidents of false news about disorder were shared on social media.
"The opposing people have spread some fake news without clear basis information related to the security and order work in Takeo province — by using false statements that are completely opposite of the truth — to gain benefits for their own group," the administration said.
Such behavior had a bad impact on the efforts of the local authority and police in fulfilling their duties. The public could misunderstand and lose trust in the authorities, it added.
Examples included including reposting pictures and news of an accident in Battambang province last year, with a caption saying it happened in Takeo province.
To guarantee social stability in accordance with the safe village-commune-district policy, the Takeo provincial administration would take legal action against individuals who spread fake news about provincial security to incite the public.
The administration also called on the public to check news before sharing it to avoid spreading fake news with no clear source.
By sharing fake news, people might become tools used by crooks for their own benefits and might even cause trouble for themselves.
Takeo Governor Ouch Phea denied an accusation that the province had become insecure and unsafe because of accidents caused by crooks along the roads.
Although there was still a lack in security management, the situation was not as bad as some social media users said or shared, the governor said on Mar. 2 at a conference on the achievements of the province in the last five years.
The governor said provincial security was good as the authority had prepared the police force for investigating and preventing crimes.
"Overall, we have good, peaceful order. At the same time, there are some small lacking points," the governor said, adding that the situation was not as awful as people thought.
Ouch Phea said participation from all stakeholders, including the authority and the police, was needed to fill the gaps in security.
The governor said people who post fake news only wanted the number of shares and likes on social media.
Since 2018, Takeo provincial police have cracked down in 66 cases of gangsters who caused insecurity in the province, arresting 193 people. Of these, police took administrative and educational measures against 173 people in 57 cases and filed court lawsuits against 20 people in nine cases.
Meng Seavmey contributed to the story.
Related Articles