Targeted Layoffs See NagaWorld Employees Take Complaint to Labor Ministry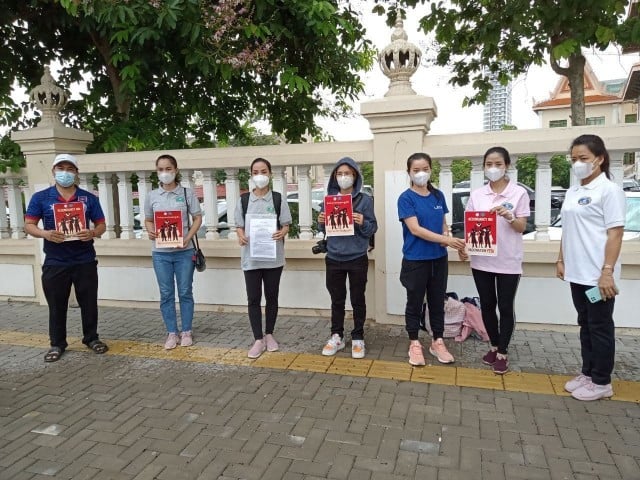 Despite generating $102.3 million in net profits last year, NagaWorld went ahead with its plan lay off 1,329 employees, targeting union members and prompting a complaint to the Labor Ministry
PHNOM PENH--Following a complaint letter signed by over 2,000 employees at NagaWorld, the Ministry of Labor and Vocational Training on June 8 agreed to help resolve the dispute, according to Heng Sour, the ministry's spokesperson.
"Today, the ministry received a letter from the union. As a procedure, the ministry will follow our dispute resolution procedures in order to resolve the disputes. We can do nothing without following the existing procedures regardless of the types of disputes," Sour said.
With 2,049 signatories, the complaint against NagaWorld—a casino with exclusive rights to operate in Phnom Penh without competition—was filed with the Ministry of Labor on the morning of June 8 and demanded that the Hong Kong listed casino giant suspend its plan to lay off some 1,300 staff.
The union has seen many of its leaders and members targeted by layoffs and has since demanded NagaWorld continue to pay seniority remuneration as well as ensure that workplaces follow the guidelines recommended by the Ministry of Health to protect workers who retain their jobs from COVID-19.
In addition, the severance pay must be provided to employees who were terminated by the company since the end of 2020 and company must also stop intimidating those employees who remain and allow those who have been forced to resign to come back to work, according to the complaint letter.
Chhun Sokha, vice-president of the NagaWorld Cambodian Employees' Labor Rights Support Union, said that NagaWorld likely intended to silence the union.
Both Sokha and union president Chhim Sithar, along with more than 500 union members from 40 divisions received messages detailing the termination of their employment contracts.
"NagaWorld has no good reason to lay off 1,329 employees," Sokha said. "The company is still capable of solving the problem as we can see that during 2020, the company can make more than $100 million in profit. We hope the ministry will find a solution for us."
While the $102.3 million in net profits that NagaWorld made in 2020 was a drop from the $521.3 million enjoyed in 2019 or even the $390.6 million made in 2018—in fact it was lower than the $184.2 million in net profits made back in 2016—NagaWorld has found the spare finance to donate to the Cambodian government's COVID-19 response, despite an estimated 300,000 jobs lost by October 2020 due to the pandemic.
Sokha noted that all of NagaWorld's staff—more than 8,000 people—have lost some level of income due to reduced working hours and now the company is also terminating employees contracts and offering incomplete compensation.
"They're pressuring people to accept it [the compensation] and no union representatives have been allowed to meet with the company representatives," she added.
Previously NGOs have voiced concerns about the plans to fire so many staff at a time when jobs are key to Cambodia's economic recovery from the pandemic.
"Companies should take some responsibility and help their employees in such difficult times as those employees have helped the company earn money for many years," said Moeun Tola, executive director of labor rights group CENTRAL.
"The hardships employees encountered during the COVID-19 pandemic are many and even more difficult than [those of] the company," he said. "They work at their own risk, [NagaWorld] has reduced their working hours, reduced their wages. So the company should not stop them working."
NagaWorld's employee relations manager Dy Seiha did not respond to queries at press time.
Related Articles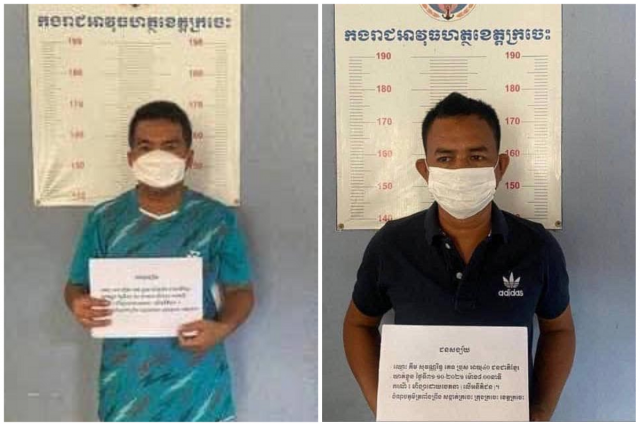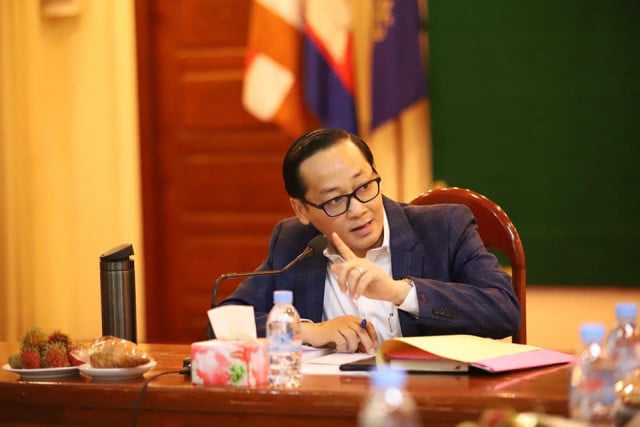 September 23, 2019 7:15 AM