Tax Agent in Sihanoukville Dismissed for Overcharging and Destroying Eggs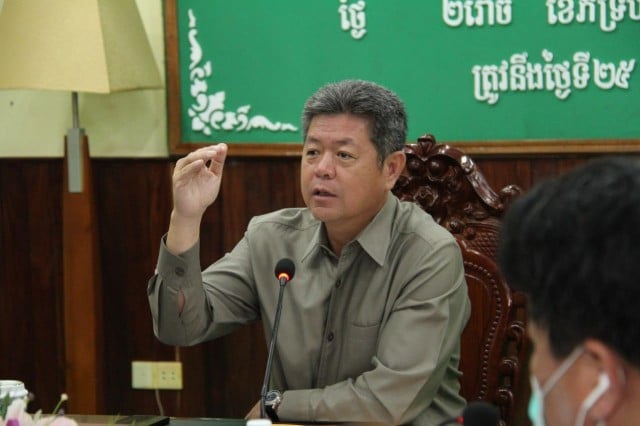 Sao Sokeng and Thien Phearin
March 24, 2021 9:19 AM
Preah Sihanouk Provincial Authorities said the man was removed from his position, but will not face criminal charges after he smashed the eggs of a vendor he had hoped to overcharge on tax payments.
PHNOM PENH--A tax and security agent at the Sihanoukville Commercial Center had been dismissed after he was found to have overcharged tax payments and intentionally destroyed a salesperson's duck eggs.
Kheang Phearum, spokesperson for Preah Sihanouk Provincial administration on March 23 confirmed that the man was removed from his position as two faults had been identified. He added that the man was overcharging sellers in the center for tax payments and admitted to purposely smashing the seller's eggs over a dispute regarding the tax payments.
After the incident, the tax agent admitted his faults and agreed to pay a compensation to the seller, but Phearum said that overcharging could not be forgiven.
"After a negotiation, he paid the compensation to the duck egg seller. To deter him for committing this such immoral act, we cannot let him go unpunished. If we forgive him, others will intentionally follow. So, we have to dismiss him," Phearum added.
The spokesperson continued that, according to the Cambodian Criminal Code, the first act was considered a crime
"But as the man had admitted his faults, the provincial administration decided not to file any criminal complaint against him," said Phearum.
On March 22, the governor of Preah Sihanouk, also issued a letter to instruct the market chief and the manager not to impose sales tax on any small-scale market vendors who only sell things in a basket.
The letter added that tax and security agents also charge other sellers based on the price stipulated in the book of specification.
Related Articles
November 21, 2021 6:16 PM