Tea Banh Denies Ream Base Threat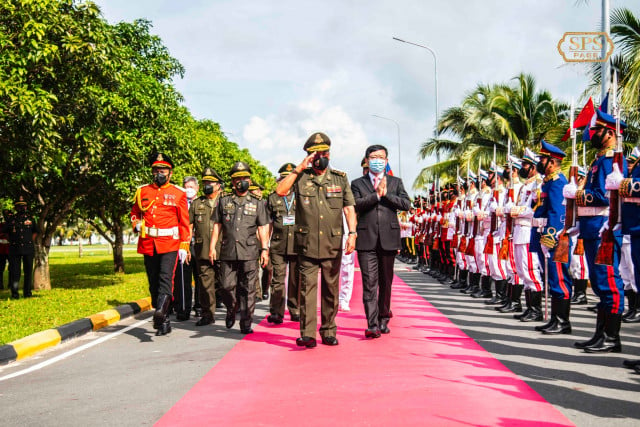 Upgrade to ensure regional security
PHNOM PENH – Modernising Cambodian Navy capabilities is not intended as a threat to any country, Defence Minister Tea Banh said at a groundbreaking ceremony for a controversial ship repair base and port at Sihanoukville.
Cambodia wanted only to enhance its self-defense capabilities, ensure resilience to the pressures and influences of the current geopolitical competition, to ensure peace, security and prosperity, and to be able to contribute to peacebuilding in the region and globally.
Tea Banh spoke on June 8 as allegations resurfaced of a secret pact for China's military to use the Ream Naval Base to support its South China Sea territorial claims and promote its economic interest.
These allegations emerged in the Wall Street Journal in 2019 and again this week in the Washington Post.
Tea Banh said there were no foreign military bases in Cambodia as alleged. Cambodia welcomed military aid from all countries, without prejudice to its policy.
"Cambodia does not intend to pose a threat to any country, and Cambodia has never opposed any participation in the development of other countries' military capabilities," he said.
"Cambodia has no policy of choosing a country to oppose a country."
Chinese Ambassador to Cambodia Wang Wentian said the project with Chinese aid was based on mutual respect and equal dialogue between China and Cambodia in accordance with both countries' law, international law and the international code of conduct.
"I reaffirm that China will provide assistance as much as it can," he said.
China and Cambodia had become good friends and partners.
"Some countries propagandize and paint the cooperation and normal communication between China and Cambodia under the pretext of democracy, unilateral sanctions, arbitrary use of jurisdiction beyond the borders, and interference in Cambodia's internal affairs. I strongly oppose all these acts.
"I hope the country that is just slandering the project turns to cooperating with the countries in the region rather than encouraging the division."
The Washington Post cited Western officials as saying that China and Cambodia were taking extraordinary measures to conceal the operation and the end goal of China's military involvement in the Kingdom.
The officials say the facility is part of Beijing's goal to build a network of military installations to support its ambitions to become a superpower.
China allegedly wants to increase its regional influence and to reinforce its presence near key Southeast Asian Sea lanes with a base capable of hosting major navy warships to the west of the South China Sea.
"China wants to become so powerful that the region will give in to China's leadership," a Western official said.
However, Foreign Minister and Deputy Prime Minister Prak Sokhonn denied future Chinese military involvement in the base in a phone call to Australian Foreign Minister Penny Wong.
The topic came up as Prak Sokhonn congratulated Wong on being appointed to her new role.
He reiterated Cambodia's adherence to its Constitution, which does not permit any foreign military base or presence on its soil and underlined that the renovation of the base was only to strengthen the country's naval capacities to protect its maritime integrity and combat crime.
He spoke of the Cambodian government allowing foreign military attaches to visit Ream Naval Base. He said this gesture was unprecedented for any country vis-à-vis one of its military bases.
The work at the Ream base involves construction of a dry dock, pier, and slipway rehabilitation to let the Cambodian Royal Navy make full use of the area.
According to the announced plan, China will assist with rehabilitation and renovation of some facilities at Ream, including construction of two new piers, a dry dock and a slipway, a hospital, and several other buildings.
China will also help the Royal Navy to repair some of its eight outdated ships in China and two floating docks of 600 tonnes and 700 tonnes capacity. How much the project will cost remains unclear.
Related Articles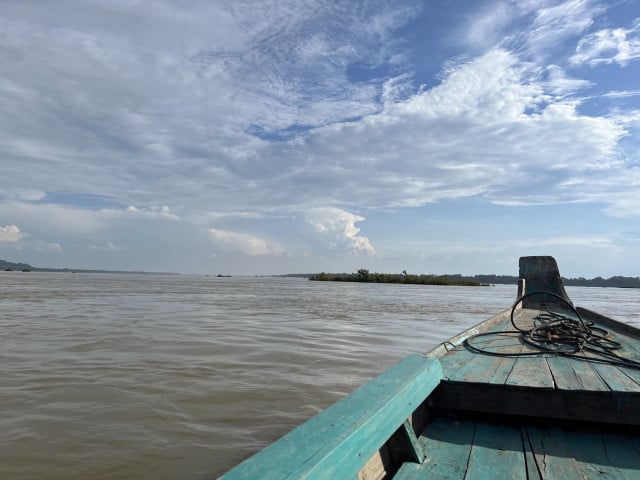 February 28, 2023 9:55 AM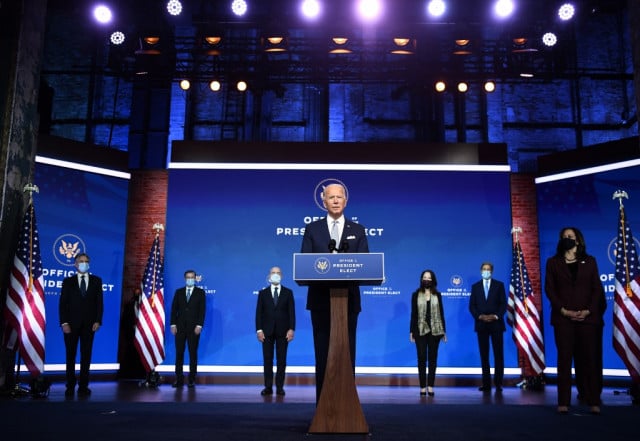 November 25, 2020 2:06 AM