Tech and Language Skills Crucial After Grade 12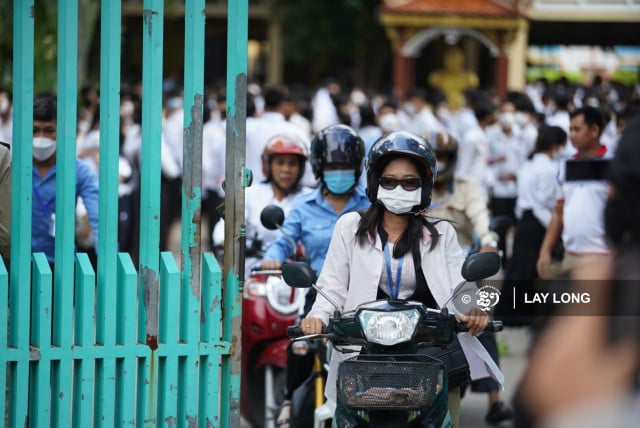 PHNOM PENH – Students with digital literacy and language skills will have higher chances of getting jobs and scholarships after finishing 12th grade, experts say.
Students face common challenges such as choice of higher institution and major. These challenges apply especially to those who face losing the chance of a university place because of poverty.
Education experts see another challenge after COVID-19 from digital literacy and language because the world seems to be moving more quickly into the digital age.
Pech Bolen, chief executive officer of Westline Education Group, said that in the new context of technology after COVID-19, if students with good grades understand basic digital and language skills, they will have higher chances of getting scholarships and jobs.
Despite the variability and impact of the COVID crisis on students who did not fully study or adapt, there were implications when students came to 12th grade.
Bolen encouraged the idea of seeing it as an opportunity because students can use technology to learn online to supplement new languages, exercises, lessons and general knowledge.


Pech Bolen is chief executive officer of Westline Education Group. Photo: WEG

"Covid is a crisis, but an opportunity to push students into technology, making it easier to produce digital resources in the digital society for the future," Bolen said.
He told Cambodianess that detailed digital knowledge was not needed for general courses.
Students can understand how to use basic skills for their own benefit and for the community. Local and international college courses, employment, communication and competition require digital knowledge, which can determine the speed and ability of students to grasp opportunities.
"If students do not know digital skills, there will be many difficulties in seizing opportunities, study, work, and living," Bolen said.
Tes Sophannry, assistant vice-president of customer service and external affairs relations of Milky Way school, said high school students often face the challenge of choosing a college major after passing the national exam.
After the COVID crisis, students' biggest goal was to get good grades and they did not have time to learn new languages and technological advances which was a big concern for university life and work.
"Students seem to be less diligent in learning the language and the new evolution of technology, which is a huge gap, making it difficult to apply for scholarships at well-known schools at home and abroad, especially for future job opportunities," Sophannry said.
Sophannry said work and study have a strong focus on information and communications technology and language. Students in Phnom Penh or private schools have more opportunities than other students to understand and keep up with the latest developments.
For students in rural areas, there are many challenges due to the lack of modern study materials. They focus too much on the national exam, forgetting language and technology which help with life, work and study.
Sophannry encouraged students to sharpen English and computer skills besides studying at university.
"Students can follow their heart to choose a major in college, but English and computing are the fundamental tools to help them in life," he said.


Tes Sophannry, assistant vice-president of customer service and external affairs relations of Milky Way school, said high school students often face the challenge of choosing a college major after passing the national exam. Photo provided by Tes Sophannry

Curriculum after COVID-19
To strengthen the education sector for the change after COVID-19, Bolen suggested that Ministry of Education and Ministry of Labor enhance cooperation with the private sector to get more input on recent evolution to determine the new qualifications, what careers will be new or change in the future, what kind of skills will be needed and what skills are no longer needed.
"Ministries and the private sector need to increase cooperation to set future career and career directions to identify what skills students need to know and be prepared so that the ministry can incorporate them into curriculum reform," Bolen said.
At college level, the ministry needs to pay more attention to the curriculum and subjects, which subjects should be removed, added, or strengthened, because it is a level that can produce human resources.
For parents, it is also important to monitor the latest developments, gather information and find out about the level of the school that can compete to easily take their children to that school.
Sophannry suggested that the Ministry of Education consider expanding curriculums, especially in the latest development of technology which students will use while spending more time at school and on research.
Schools and teachers should push students more on self-research or club study because it's a good mechanism to help students by reducing part-time teaching.
"Teachers should teach students to the best of their ability and not teach part-time for personal income," Sophannry said.
Education Ministry spokesman Ros Soveacha said that next year is the last year of the reform strategy 2018-2023, to achieve the vision of Cambodia 2030 and 2050, as well as the goal of sustainable development.
The Ministry has set the direction for the future through priority reforms to actively contribute to the development of better education, youth and sports.
The first priority on school reform, which is divided into two categories, new generation schools and effective schools, focuses on providing autonomy in the implementation of curricula to cultivate human resources skills in the 21st century.
School managements and teachers must have high ethics and professional standards, accountability and innovation, know how to use information technology in learning and teaching, and know how to use new teaching methods.
Students need to have initiative and be entrepreneurial, communicate and write fluently, analyze information, be curious and imaginative, think critically and be good at problem-solving, collaborate, and be agile and know how to apply knowledge.


Education Ministry spokesman Ros Soveacha. Photo: Press OCM

The second priority is development of teachers through the reform of teacher training institutions, which focuses on improving teacher training programs, in the content of pedagogical lessons and teaching methods, and the use of teaching technology, libraries and modern facilities, development of leadership, management, theoretical links to the implementation of pedagogical curricula and quality assurance of training.
"Another priority on digital education which ministry has improved is the existing digital platforms and establishing digital and remote education centers, producing instructional videos for core subjects and for exam classes, integrating the use of technology into teaching and learning," Socheava said.
The spokesman told Cambodianess that the ministry will increase the number of new generation schools, STEM schools and increase teaching and learning hours focusing on STEM subjects by investing more and improve the quality of teachers training to professional standards.
The ministry also focuses on promoting health, studying food safety to design a standard health room, green school, clean school, no garbage, cleaning drinking water, hand wash, toilet.
Related Articles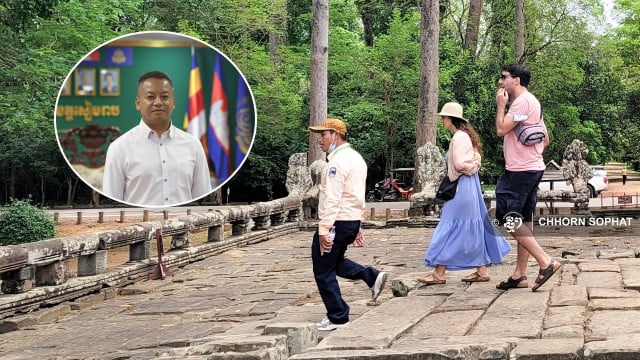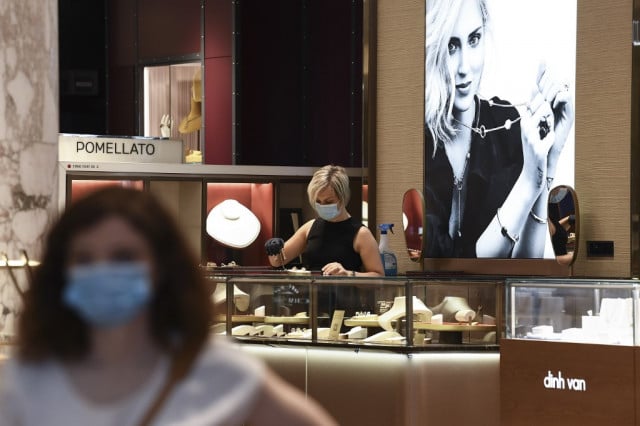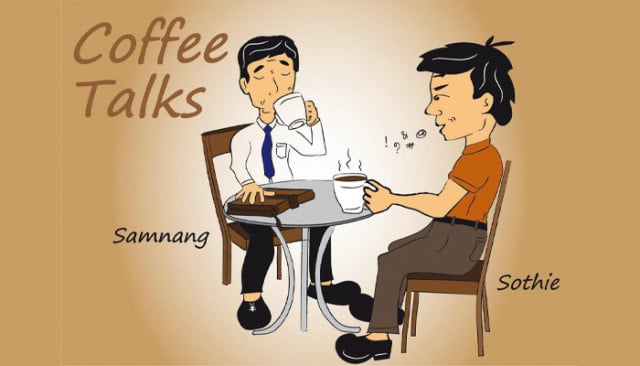 December 10, 2020 8:35 AM