Tech Startup Scores International Competition Success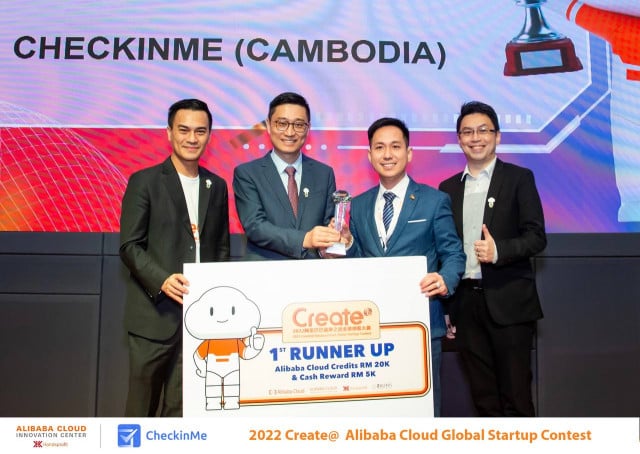 PHNOM PENH – A Cambodian tech startup has won the second place in an international competition run by Alibaba Cloud.
CheckinMe was competing in the digital competition finals in Malaysia on Oct. 29. Originally 150 companies from around the world took part.
As one of the top three in the competition, CheckinMe will get to fly to Beijing to pitch their business plans. Alibaba Cloud Innovation Centre says $100 million in investment funds are available from private investors and institutions.
CheckinMe founder and CEO Ley Kamthong said, "I feel proud as a local technology company that we can compete with many foreign technology companies."
He was proud also of CheckinMe to take part in the Alibaba Cloud Global Startup Contest finals.
Fifty of the 150 companies had to present their business ideas and answer questions from judges. Only 20 companies went to Malaysia to compete for the top three places.
Kamthong's business is in the digital technology category and is about innovating and coordinating office work by reducing the use of paper, saving time and increasing convenience.
He wants to see more tech companies operating in Cambodia because it helped greatly to improve people's lives. He encouraged other companies to apply for competitions to improve their businesses and get finance to expand.
Kamthong said companies should enhance their technology to improve operations and expand. "Technology does not only help us work better, but also generates more profit as the world moves faster in the digital field," he said.
The competition winner was PARKIT and second runner-up was IWG Esports Sdn Bhd.
Related Articles