Ten New Cases of COVID-19 Are Identified in Cambodia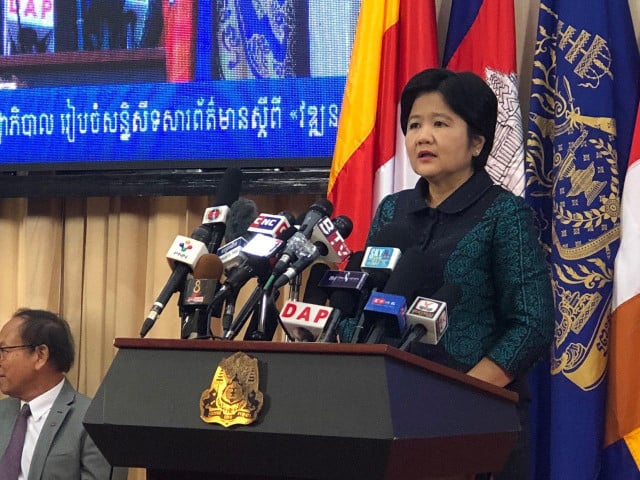 Phoung Vantha
March 19, 2020 4:42 PM
All new patients were linked to a religious gathering in Malaysia late last month

PHNOM PENH--The Ministry of Health announced Thursday night (March 19) that the number of patients affected by the Coronavirus Disease 2019 (COVID-19) has now reached 47 in Cambodia.

The 10 cases confirmed Thursday are people who had attended or were related to people who attended Muslim religious ceremonies and meetings in Malaysia about three weeks ago.

The two patients in Battambang province are a 35 and a 41-year-old Cambodian women who caught the disease from their husbands who went to Malaysia.

The Cambodian patient in Phnom Penh is a 34-year-old man and in Kandal province a 60-year-old man.

The six other patients now in Kompong Cham province are Malaysian men aged 26, 34, 51,58 and 62 respectively.

All these new patients are now treated in hospitals and kept in isolation.

Or Vandine, spokesperson for the Ministry of Health, said on Wednesday (18 March) that Cambodia has so far tested more than 1,000 people for COVID-19. No fee is charged for the test, he said, which enable the health authorities to identify people infected with the disease and put them under treatment in isolation in medical facilities.
Related Articles