Ten Writers Awarded Prizes in Cambodia's Indradevi Literary Competition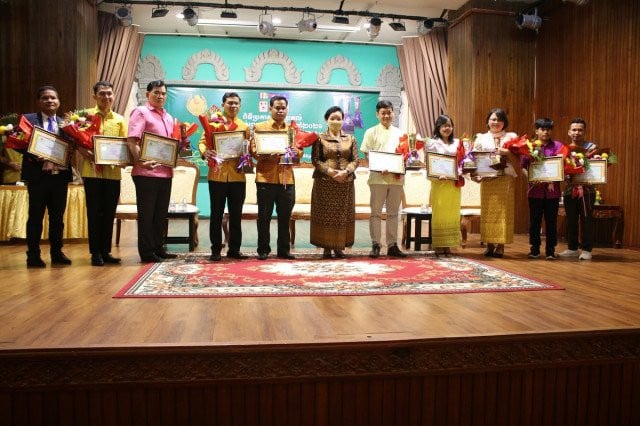 Winners include established authors, teachers, a bank manager and a medical doctor
PHNOM PENH--The Ministry of Culture and Fine Arts awarded in December the 2021 Indradevi Literary Competition prize to 10 Cambodian career and non-professional writers whose short novels and poems spoke of courage, values and morality in an outstanding writing style in Khmer language.
The works of the winners who included both full-time and non-professional writers were selected among 126 short novels and 64 poems submitted in the course of 2021 by Cambodian authors based in the country and abroad. Most of the winners are in their 30s and late 20s.
SHORT NOVEL CATEGORY
First Prize: A Tale of Heritage Valued and Kindness Rewarded
The first prize in the novel category went to Lim Dara for his work entitled "Khene on The Wall." The story speaks of an old man who lost his whole family during the Pol Pot regime in the mid-1970s and whose sole possession today is a ken, a traditional music instrument that he hangs on the wall at home and meticulously cares for. When he is injured in a car accident, his adopted grandson who is a student sells the ken to a family with the understanding that he can buy it back once he has worked enough to cover its price. Touched by his determination, the family ends up giving the boy the ken back and supporting his education as well as classes to teach ken to young Cambodians.
Lim Dara, who is from Phnom Penh, had previously won five writing awards. The story is meant to draw attention to the art heritage that this music instrument represents and that few Cambodians can play today, he said. This also promotes hard work and honesty, he added.
Second Prize: Women Going after their Dreams and Valuing Themselves
Uch Thavy was awarded the second prize for "Boramey," which is about a young woman who dreams of becoming an airline flight attendant through her own abilities and resists many wealthy men's requests to become their mistress. Once she has achieved her dream, Boramey helps other women and young people find jobs so they can be financially independent.
"This novel encourages all women to love education and to value the honor of being a woman," Thavy said. The story is meant to motivate women to make their dreams come true, keep their spirits up to help people and the country, have courage and live an ethical life, she said. Her main character was inspired by Indradevi, the Khmer queen of the late 12th/early 13th century after which the competition is named. "Indradevi was an intelligent queen who loved and valued [the country's language] and literature," Thavy said. "So, I made the character Boramey…using knowledge to escape the [darkness]."
Third Prize: a Woman Medical Doctor Ends up Treating her Ex-Husband during the Pandemic
Long Leapsocheata was awarded third prize for her novel "Merciful" about the life of Broney, a woman medical doctor who is the only child in her family. When her parents find her a partner, she eventually agrees to marry him. But when she gets pregnant with a girl, her husband's family is disappointed, having hoped for a boy, and the marriage is eventually broken. Broney continues to work as a doctor and, when her ex-husband is infected with COVID-19, she treats him. However, he cannot be saved.
"This novel aims to show the character's compassion," said Leapsocheata who is a high school teacher. "[S]he does not hold on to the past: She shows mercy and helps her country as a doctor. I also wanted to tell everyone that [a person] should think carefully before getting married to someone."
A high school teacher, Leapsocheata said that she has submitted her work in several competitions and won an award in the Mekong River Commission writing competition.
Fourth Prize: Dealing with Prejudice against Children of AIDS Patients
The Indradevi Literary Competition fourth prize was awarded to Pov Makara for his novel "Tide of Life." The story tells the life of three orphans who are discriminated against by villagers because their parents died of AIDS. Their older sister refuses to abandon them and continues to take care of them.
"The main purpose of this novel is to show the love of an older sister who struggles to look after and feed her younger siblings as well as bring them happiness," Makara said. From Phnom Penh, Makara is an assistant director for Rasmey Hang Meas Film Production.
Fifth Prize: A Couple Pulled Apart due to their Beliefs and Work
Chea Tonghai obtained fifth prize for his novel "Tears of Love." The story centers on the life of a married couple whose wife is an environmental activist and the husband a businessman involved in overseas trade. The conflicts of interest due to their work eventually lead to their marriage breaking up.
"In this story, I want to reflect on the social problems that are happening: the impact of development in nature areas on the local people whose lives dependent on those areas," said Tonghai who has previously won two awards for his work.
POETRY CATEGORY
First Prize: The Love and Work of a Woman Medical Doctor and a Police Officer during COVID-19
In the poetry category, the first prize went to Van Sarath of Prey Veng Province for his poem "Fate of Love: White Roses." Consisting of 466 sentences, the poem was written in the seven-syllable structure, with the storyline based on a social context that the author has himself experienced.
The poem talks about a government police officer named Virapong, who was born into a wealthy family in the province, and a woman by the name of Kolab (or Rose in English) who only had a poor mother to take care of her, and worked hard to become a medical doctor.
Taking place during the pandemic, the story in the poem speaks of the hard work of the "white-coat army" of medical staff whom Kolab represents, and the efforts of the authorities such as Virapong who help prevent the spread of COVID-19.
Sarath, who previously won first prizes in three competitions, is a Khmer literature teacher in higher education. "The story's purpose is to eliminate the negative vision of women such as 'women belong at the kitchen stove'," he said. "I want to raise women's importance in Cambodian society through my writing. Women are an essential driving force for social development.
Moreover, Sarath said, "[t]his story also shows pure love, according to Khmer tradition, and it is love with no discrimination of classes in the family."
Second Prize: A Woman's Dedication to her Community
The second prize in the poem category was awarded to Vong Sopheach, a teacher from Prey Veng Province, for his poem entitled "Heroine's Sacrifice."
"The poem mainly focuses on the struggles of a female student in a rural area who loves the agriculture sector," he said. "Having graduated from college, she tries to develop the agriculture sector in her village to improve public health through vegetables grown without chemicals to reduce imports from other countries.
"Cambodians nowadays do not like to grow [crops] by themselves. [They] have to buy things from abroad, so I wrote a female character as a role model regarding social issues," Sopheach said.
The male lead in the story is written as a man with great personality and a sense of morality and virtue as "Heroine's Sacrifice" is also about the love between the two main characters even though the man's mother uses her power and wealth to break the two apart.
This is the fourth time that Sopheach, who has loved writing since high school, wins an award in the Indradevi competition. "The educational purpose in the story is to promote [domestic] agriculture sector; taking care of personal health with healthy food; love and people's real values," he said.
Third Prize: A Woman Caring for her Community Neglected by Some Local Officials
Saem Punareay from Phnom Penh won the third prize in the poem category for his poem entitled "Love Treasure."
The poem speaks of ordinary people who do not own properties or hold power, and do not get any attention or care from some police officers who fail to fulfil their duties as government officials.
The story tells about the life of a woman who frequently changes job due to circumstances. Starting as a teacher and then switching to tour guide, she later does hand-weaving, runs a tour boat business, switch to a drinking-water business, and finally goes back to teaching. Eventually, she gets selected to be commune chief.
"In this story, I want to inspire women to be strong through all kinds of problems they encounter, including love, family, economy, depression, and business," Punareay said. "I let the main characters be concerned about people's wellbeing.
"I also show a small number of irresponsible police officers in villages or communes who dissatisfy the population," he said, adding that his poem also speaks of officials who help people solve problems.
Fourth Prize: A Woman Stands up and Fights False Statements on Social Media
The fourth prize was awarded for "Voice of Society" that was written by Keo Sengratha, a medical doctor from Kampong Chhnang Province. The poem portrays the character of Minea (March in English), who is a good teacher wrongly linked to scandals posted on Facebook, causing her to lose her job.
However, she fights this injustice, eventually receives the Outstanding Teacher Award, and becomes an advocate for other women victimized on social media.
"This poem tends to show people's criticism of women on social media without knowing the real reasons," Sengratha said. "They judge by using cursing, immoral words that hurt the dignity and feelings of the victims, even though they do not know the truth. Our society should not continue like this."
Fifth Prize: A Mother and Daughter Struggle to Survive and Build a Future
Finally, the fifth prize was awarded for the poem "Mother" written by Moeurn Samnang, a branch manager at a private bank in Oddar Meanchey Province. The poem is about a family in which the mother is the breadwinner for her husband, son and daughter.
Through a dramatic turn of events, her husband who is an alcoholic dies and her son who has made friend with the wrong people ends up in trouble and runs out of town.
Left on their own, the mother and daughter struggle to earn a living and enable the daughter to continue studying so she can become a teacher.
Samnang has previously won an award in the Mekong River Commission writing competition. "The educational purpose in this poem is focused on negative outcomes of consuming too much alcohol, making friends with the wrong folks, and getting into fights.
"On the other hand, the hard work of mothers for their children is priceless," he said. "The gratitude and payback from children to their [parents] are what people should do."
Participants in the 2021 Indradevi Literary Competition
Amongst the 190 works of literature submitted for the Indradevi competition—which was 24 more works than for the 2020 competition—36 percent of them were written by established writers and 64 percent by new authors based in 20 provinces in Cambodia and in four countries.
Both novels and poems in this competition are judged based on three criteria. First, the works must praise virtue, truth, and morality. Second, they must be well written in terms of style and aesthetics. And third, they must have educational value, national value, and development value.
A Competition Going Back to the 1960s
The Indradevi Literary Competition was established in 1960 and managed by the Khmer Writers Association until 1967. After a long hiatus due to conflicts and war in the country, the competition was initiated again in 2002 under the auspices of the Ministry of Culture and Fine Arts. Put on hold later on, it was relaunched by the ministry in 2019.
Related Articles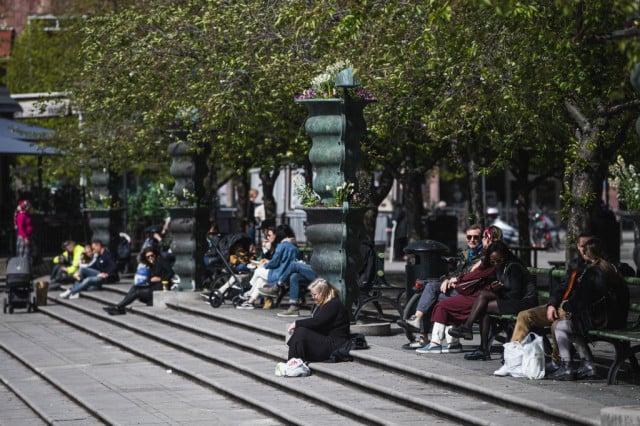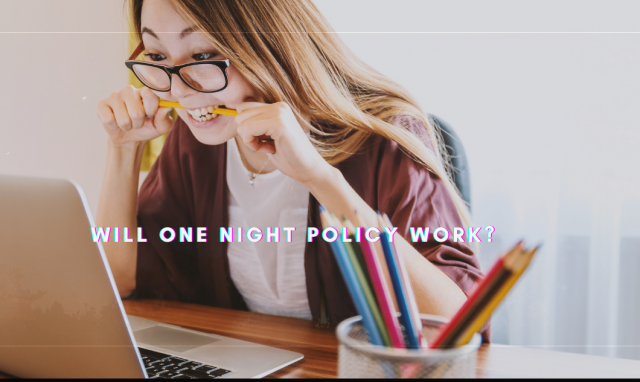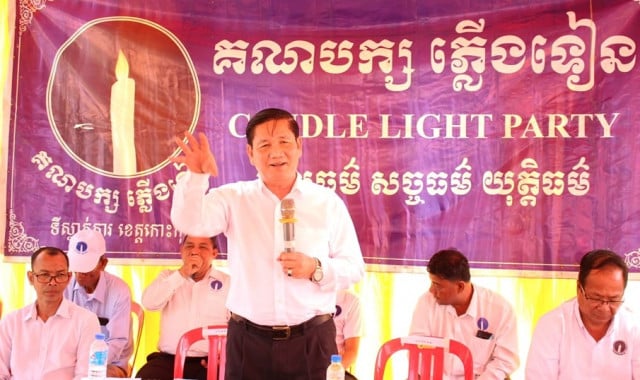 January 17, 2023 11:59 AM