Textile Waste Recycling Trial Launched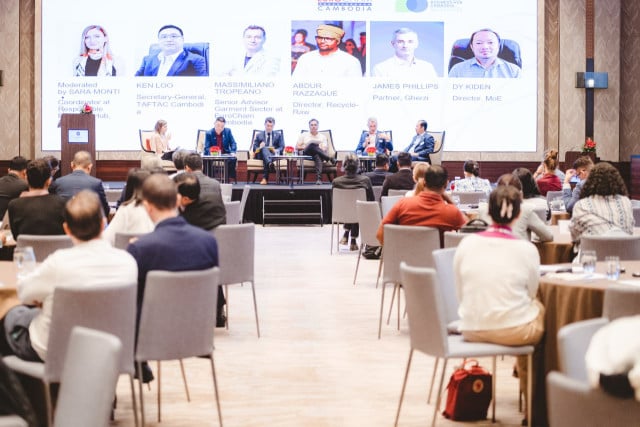 PHNOM PENH – Textile industry stakeholders have agreed to back a pilot project to sort and recycle textile waste and divert it from landfill or incineration.
More than 100 leading experts and stakeholders met to discuss the issues and establish the next steps towards a circular future.
They were brought together by Global Fashion Agenda (GFA), a non-profit organisation that promotes industry collaboration on sustainability, and German aid agency GIZ in an event hosted by EuroCham.
It is estimated that the Cambodian textile, garment and footwear industry produces 140,000 tonnes of waste per year.
Most of it is handled in unregulated and unsustainable ways, burnt or disposed of in landfills – harming the environment and people.
The meeting on 16 May followed a report by consultants Hanna Guy for GIZ highlighting the vast quantities that went to landfill and the toxic fumes created when brick makers used it as fuel for kilns.
The event marked the start of an active initiative to support the pilot project to enable the proper sorting and recycling of waste and divert it from landfill or incineration.
GFA and GIZ, are now engaging stakeholders for a Circular Fashion Partnership Cambodia as part of the Global Circular Fashion Forum to spur local action in textile manufacturing countries to accelerate and scale recycling.
Speakers included Some Nara, Under-Secretary of State at the Ministry of Industry, Science, Technology and Innovation, and Pak Sokharavuth, Under-Secretary of State at the Ministry of Environment.
Representatives also took part from the United Nations Environment Programme, Fashion for Good, Crystal International Group, The Hong Kong Research Institute of Textiles and Apparel and TAFTAC (Textile, Apparel, Footwear and Travel Goods Association).
Speakers discussed the dissemination of recycling technology, business incentives, lessons and best practices from other countries, legislation, textile waste segregation, data, social considerations for a just transition to circularity and adapting solutions to the Cambodian context.
GFA chief executive Federica Marchionni said, "The overwhelming success of the event is a testament to the power of a shared vision.
"We at Global Fashion Agenda are eager to carry forward the momentum and learnings of this event as we begin to shape the Circular Fashion Partnership Cambodia project."
Related Articles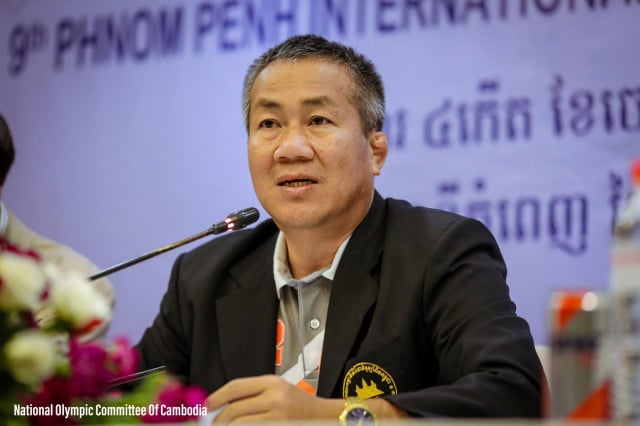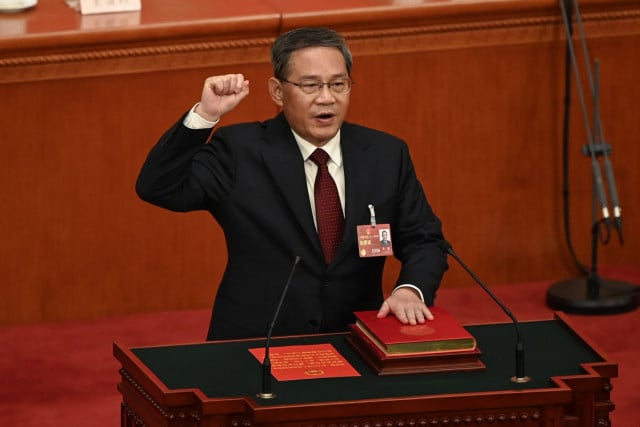 October 19, 2020 10:28 AM