The Agriculture Ministry Appeals to Local Traders to Suspend Vietnamese Fish Imports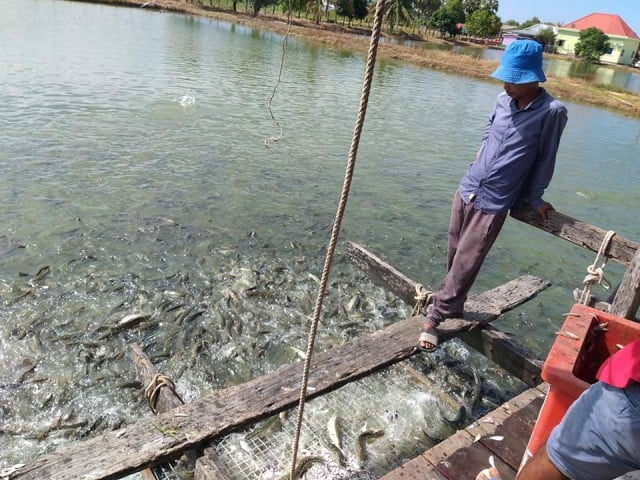 Ou Sokmean
December 27, 2020 7:32 AM
However, some fish farmers believe more is needed to support Cambodian fish farmers
PHNOM PENH--The Aquaculture Promotion Cambodia Committee on Dec. 25 called on all fish traders to suspend the imports of fish from Vietnam and increase fish purchase from Cambodian fishermen to help deal with a decline in fish prices in the country.
During a meeting with members of the Cambodian Fishermen's Association and with 10 or so fish traders who import fish from Vietnam, Has Sareth, chairman of the Aquaculture committee requested that all traders to put an end to fish imports from Vietnam.
Sareth, who is also secretary of state at the Ministry of Agriculture, Forestry and Fisheries, said that this request was made in response to Cambodian farmers' complaints over the sharp plunge in local fish prices over the past month due to massive imports of fish from Vietnam.
"The fish traders accepted my request to suspend fish import from Vietnam and turn to buying fish from our local farmers at a reasonable price," Sareth said in a phone interview. Hopes are that prices of local aquatic fish will improve within a week or so, he added.
According to Sareth, the request for import suspension will only apply to the types of fish that Cambodian fish farmers raise.
However, this appeal of the Cambodian Aquaculture Committee to fish traders did not go far enough, said some Cambodian fish farmers.
"If you really want to help farmers, the committee should call on the Ministry of Agriculture to ban fish imports from Vietnam: not request that traders suspend the imports [but that they] return to buying fish from the local farmer," said Ly Sokha, a fish farmer from Takeo Province.
Sokha currently has five tons of spotted-ear catfish ready to supply markets, he said during the interview. "Vietnamese fish is smuggled into the wholesale areas in Cambodia every day.
"And the fish is cheaper than Cambodian fish... so who is willing to take our farmers' fish to resell for a profit?" he asked.
Sok Raden, president of the Cambodian Aquaculture Association, said that his association has also asked the Ministry of Agriculture through the country's aquaculture committee to impose a suspension or ban of fish imports from Vietnam.
The types of fish the association asked to ban, he said, are those that Cambodia's fish farmers can raise such as the spotted-ear catfish, sutchi catfish, giant snakehead fish and catfish.
"I dare to claim that our sutchi catfish farmers are able to meet the market demand," Raden said. "Therefore, I requested that there should be no more import of this type of fish. And for catfish and other fish, we are also seeing a rapid [production] growth."
Speaking of the importance of banning Vietnamese fish imports, Raden said during the interview that this would help bring back the price of fish produced by the local aquaculture to viable levels. This would also be an opportunity to conduct a feasibility study on farmers' capacity to supply fish to meet the demand in the country, he added.
Related Articles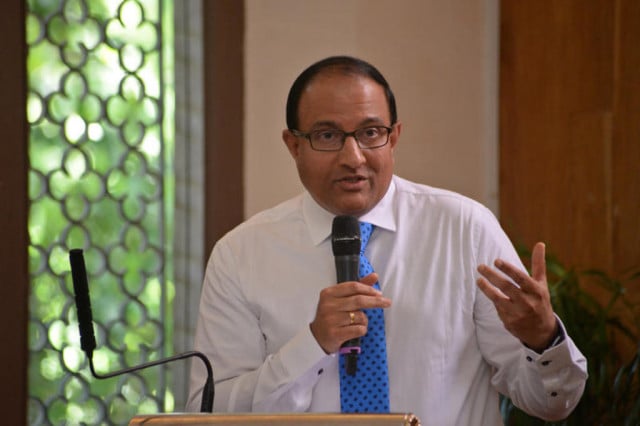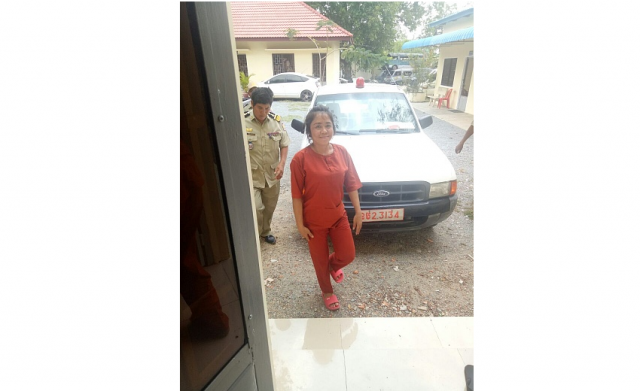 February 12, 2022 11:10 AM