The Angkor Photo Festival & Workshops: a Community of Photographers Who Reflect our World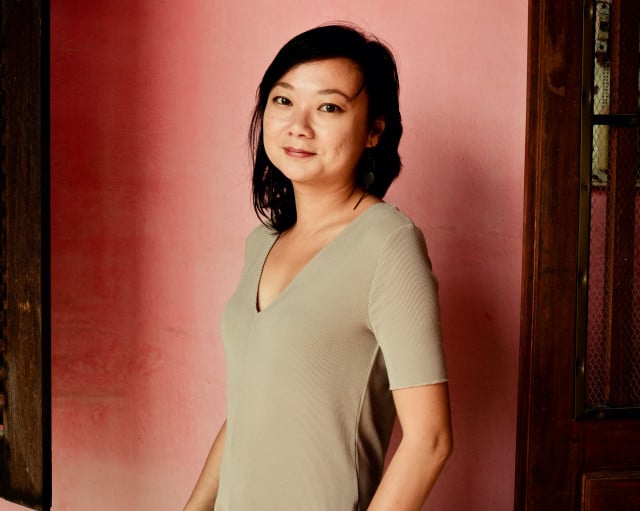 Sao Phal Niseiy
November 28, 2020 10:26 AM
Held online this year, the festival has endured due to the support of volunteers and professionals in the field, Festival Director Jessica Lim says
Jessica Lim is the current director of the Angkor Photo Festival and Workshops. Prior to moving to Cambodia in 2010, Jessica worked for Drik, a media company advocate for social justice. She also spent some time as a photographer liaison for Majority World, a photo agency that stands for equal opportunities and diversity for photographers. Sao Phal Niseiy interviewed Jessica on her role as the current director of the festival as well as the importance of photography in every society.
Sao Phal Niseiy: The Angkor Photo Festival, which was first held in 2005, is known as the longest running international photography event in Southeast Asia. What has made this festival such a success?
Jessica Lim: Well, first I think we need to be clear what "success" means. For us, it is about being able to work towards our goals while keeping to our core values of being open, affordable and accessible. We are here to nurture and support our community, so success for us means being able to do so in a way that is useful and meaningful to them.
A key reason behind this success is due to the amazing people who have been involved in this from the beginning. It is not an exaggeration to say that, without their generosity, to be so willing to volunteer their time and professional expertise, we would not be having our 16th edition this year.
As a result, we've been able to keep our event very affordable for the photographers in the region, as we do not charge fees for our workshop or to join the festival. We also keep our events casual and informal as we want everyone to feel relaxed and included. This helps to create a strong community, because of the long-lasting friendships that are formed.
Sao Phal Niseiy: What is one of the most remarkable achievements you would like to highlight when it comes to the Angkor Photo Festival?
Jessica Lim: The fact that we are still here! It has been 16 years. It is no small feat and it has been very challenging.
Sao Phal Niseiy: Would you share with us the greatest challenges you and your team have faced while working to sustain this event?
Jessica Lim: I guess we do not need to mention Covid-19! Apart from the occasional global pandemic, I think this would be the same issue that is faced by almost all art and cultural events: money. As we do not believe in transferring the costs to the photographers as much as we possibly can, we have to rely on the support of our partners and sponsors to help us realize the event this year. We have been very lucky to be able to find amazing partners that have kept us going all these years.


Sao Phal Niseiy: If I am not mistaken, one of the aims of this festival is to foster a photographic community in the region. Why does building a community of photographers really matter for a society or a region?
Jessica Lim: First of all, having a strong support system is important no matter what you do, and especially in our region where there are significant external challenges to being an artist or a media practitioner, it is crucial to find strength in solidarity. We empower each other, by knowing that there are others out there who share in your beliefs and who face the same difficulties as you, by being able to reach out to ask for advice and help, by inspiring each other with ideas and creativity.
Sao Phal Niseiy: The workshop and the festival are unique in many ways as one of the aims is to upskill a storytelling photography. Why is telling a story through photography critical? What do you think is the role of storytelling photography in a society?
Jessica Lim: There are many ways to use this medium, and we do indeed focus on using photography as a language to convey a story. When photographers are able to do what they do best, they create a deeper understanding of who we are individually and collectively. We gain insight into the human condition; we learn facts about the society and the world we live in. We become informed in so many ways. They reveal what others want hidden; they expose what we can't see for ourselves. As written by James Baldwin, "[a] society must assume that it is stable, but the artist must know, and he must let us know, that there is nothing stable under heaven."
The 16th Angkor Photo Festival & Workshops is held online from Nov. 28 through Dec. 5.
For more information



https://angkor-photo.com/16th-edition/2020-schedule/
Or: https://www.facebook.com/AngkorPhotoFestival/about/?ref=page_internal
The Visual Storytelling Workshops will take place Jan. 10 through 16, 2021
Related Articles