The Art of Leather Carving -- a Cambodian Tradition that Nhek Sereyrathna​ Maintains and Teaches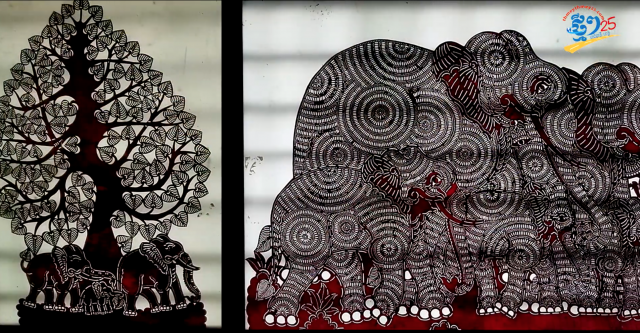 Long Toun and Thien Phearin
February 28, 2021 11:38 AM
His goal: to help preserve this artform while creating jobs for poor students and orphans
SIEM REAP--For 20 years, Nhek Sereyrathna has been running a leather-carving workshop in Prasat Bakong District in Siem Reap Province. After apprenticing for four years and working as a leather craftsman for five, he had launched his own shop in 2001 with two main goals in mind.
Being an orphan, he meant to support his brother who was studying at university. Plus, he wanted to create jobs for poor students and orphans like himself, he said.
And Sereyrathna intended to do this while keeping alive one of Cambodia's most famous traditions: making the leather puppets used for Sbek Thom, or shadow puppet theater, which is one of Cambodia's most famous artforms and is on the Unesco List of Intangible Cultural Heritage.
"Since Cambodia's art includes shadow puppet theater, we produce two types of…leather-carving artworks:…shadow puppets and furnishings," Sereyrathna said.
This artform demands a long process that starts with cleaning the animal skin before it can be carved, which Sereyrathn does according to the traditional methods.
The leather must be purchased and cleaned to remove fat and blood, using boiling water mixed with tree bark, and this, within 12 hours of a cow or buffalo having been slaughtered to make sure that the leather is of good quality and long lasting.
"This technique is commonly known as the 'killing leather method,' which is used to clear what is fetid on an animal skin," Sereyrathna said. Afterwards, the leather must dry in the sun before being placed in storage for three months, or longer, to get a better quality of leather, he added.
Once it is ready, the craftsman spreads the leather and draws the pattern he plans to carve, Sereyrathna said.




Continuing a tradition while providing poor students with a trade and a livelihood
When he started his business, Sereyrathna could only accept five students from poor households. Three years later, he had expanded his business so that he could accommodate up to 55 students, he said.
One time, a tourist gave him $1,000 to buy food for students. With that donation, he had been able to help as many as 70 students, he recalled.
"This place is like a school," Sereyrathna said. "We accept orphans, poor and young people from divorced families in order to give them a chance [to learn and earn a living]. Moreover, my leather-carving training also helps safeguard our culture."
As in a vocational training school, he said, students are taught all the steps of the trade, Sereyrathna explained. They learn to prepare the leather, do the designs, and use the tools to carve them into the leather, he said. They even are taught to make leather-carving tools, he added.


Moreover, students are taught business skills so they can run their own businesses. They also have English and Chinese language classes to help them deal with a broader clientele.
As his business grew, Sereyrathna went from being poor and an orphan to the owner of a business helping to preserve one of Cambodia's traditional artforms and a teacher helping give young people in need training and a way to earn a living.
"I am proud of myself," he said. "Before some people looked down on me. Now I have become a valuable person…when I meet people, they consider and call me teacher.
"This encourages me to try harder to help preserve Khmer traditional culture," Sereyrathna said.


Related Articles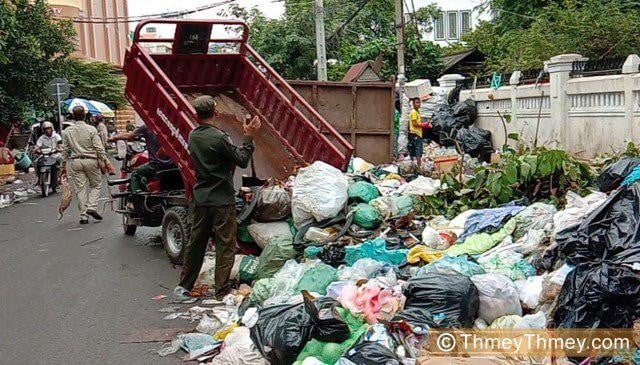 December 18, 2019 3:05 AM