The Bophana Center Fires Employees Found to Have Committed Sexual Harassment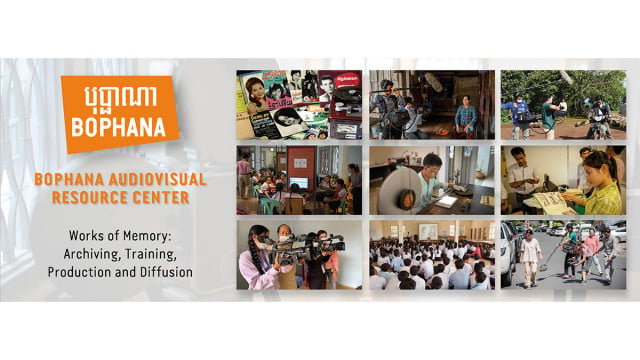 PHNOM PENH – The Bophana Audiovisual Resource Center has fired two staff members following an investigation into sexual harassment.
In a statement issued on Nov. 5, the Bophana Center said that, on Oct. 26, the center became aware of allegations of sexual harassment against a woman taking part in a filmmaking training program, and immediately started looking into the matter.
Then on Nov. 1, the center expanded its investigation when a journalist from the media outlet Voice of Democracy (VOD) contacted the center regarding three other women trainees who said they had been sexually harassed by trainers during training sessions, the statement read.
"The investigation concluded on Friday, 4 November," the statement read. "The investigation's findings upheld the allegations made by the complainants and Bophana dismissed both of the employees responsible for the harassment that same day."
According to the VOD story, one trainer pinched the stomach and thighs of a woman trainee during classes, and a trainer felt a woman trainee's thigh and talked about sex while he was taking her to the training location on his motorcycle.
The women interviewed preferred not to have their names or the names of the men who sexually abused them revealed, VOD said.
Following the investigation that confirmed the women trainees' statements, the Bophana Center will implement a series of measures including a comprehensive survey of staff and students to find out whether similar incidents may have taken place in the past, and the implementation of measures to ensure the safety of trainees, the statement read.
"We recognise that we have a responsibility to provide a safe environment for the next generation of Cambodian filmmakers to develop their skills and talents, and to play our part in changing the culture of our sector," the statement said.
According to Prake.org, which collects wage and labor information worldwide, "[s]exual harassment can be defined as unwelcome and unwanted sexual advances, requests for sexual favours, and other verbal or physical contact of a sexual nature that creates a hostile or offensive environment.
"It can also be seen as a form of violence against women (and men, who can also be sexually harassed) and as discriminatory treatment. A key part of the definition is the word 'unwelcome," Prake.org said.
Related Articles