The Cambodian Government Deserves Praise Amid COVID-19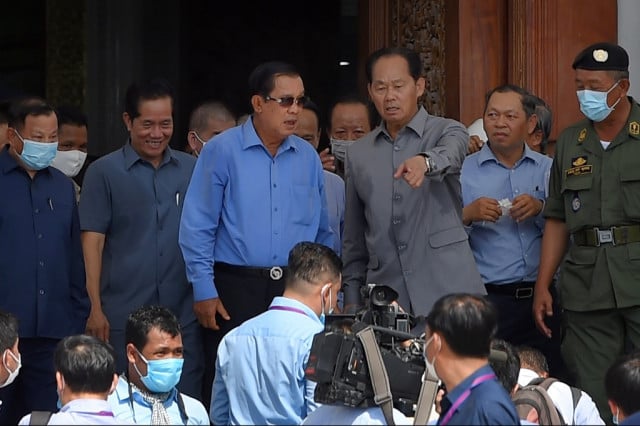 Kimkong Heng
June 26, 2020 12:13 PM
In the midst of the COVID-19 pandemic, the Cambodian government led by Prime Minister Hun Sen deserves praise, although many may think the opposite is the case.

From saving more than 2,000 passengers on the MS Westerdam cruise ship in February to successfully handling the spread of the coronavirus, to having a temporary pandemic relief fund to support vulnerable groups and poor families, and to endorsing the construction of international airports in Siem Reap and Kandal provinces to continue during the pandemic and economic fallout, Hun Sen's government, despite its poor performance in some areas, should be recognised for positive efforts and developments during the COVID-19 crisis.

In combating the spread of the coronavirus, the Cambodian government's responses have been effective, as far as the number of infected cases is concerned. As of 26 June 2020, Cambodia has confirmed 130 cases of COVID-19, most of which were imported cases. Of those cases, 128 has recovered, leaving just two patients currently being treated in hospital. So far, despite speculation that Cambodia may have underreported cases, which is less likely in the era of Facebook and the rise of fake news, there has been no deaths from COVID-19, or at least no death officially confirmed to be related to COVID-19.

Despite the pandemic and the shutdown of many small and medium-size enterprises (SMEs), especially those in the entertainment sector, it seemingly still is business as usual in Cambodia. Workers whose companies are in operation are still going to work, although some may be paid incrementally rather than fully on a one-off basis. Garment factories, even though many have suspended operations, still provide job opportunities for garment workers to earn an income to support themselves and their families.

The closure of both public and private schools and universities has affected millions of students, most of whom are based in rural areas. However, although schools will remain closed until the next academic year, various initiatives to support students' learning have been introduced by the Ministry of Education, Youth and Sport (MoEYS). For example, MoEYS has ongoingly disseminated video lessons on television, Facebook and websites. This initiative undeniably helps many students, especially those in the provinces who often lack access to the internet and appropriate technological devices.

Besides this fine work by the Ministry of Education, Youth and Sport, other ministries have also taken steps to improve their respective performance. A good example is the launch of a new online business registration system that will enable investors and entrepreneurs to register their businesses and complete the whole registration process in less than 10 days. This is a joint initiative involving four ministries and two state institutions led by the Ministry of Economy and Finance.

In an effort to reduce the number of traffic accidents, the government began to enforce the new road traffic law in May. The law saw an increase in the severity of fines and punishments for traffic violators. Although these strict measures have drawn some resistance and criticism as it is introduced during the crisis (which means it will put more burden on the Cambodian people who are affected by COVID-19), it will have a positive long-term impact on road users' behaviours and the government's endeavours to reduce road traffic offences and accidents—a serious problem facing Cambodia.

Meanwhile, there are plans to build pedestrian overhead bridges in Phnom Penh in an attempt to reduce traffic congestion and accidents. Another welcome infrastructure development is the construction of a 34-road network in Sihanoukville in a bid to "modernize" the province and make it a high-level tourist destination. The construction, which began in 2019, is now underway and expected to be completed in the near future.

In the area of investment and trade agreements, positive developments are seen despite the COVID-19 crisis. For example, five new investment projects that will create around 2,000 jobs were approved in May. Progress in bilateral free trade agreements with China and South Korea have also been reported. Trade agreement negotiations with China, according to the Ministry of Commerce, have so far been successful and should be completed at the end of this year. Negotiations with South Korea have also seen some progress. Moreover, there are working groups established to facilitate trade agreements with other potential partners such as the United Kingdom, the United States (US), Japan, the Eurasian Economic Union, India and Mongolia.

On the foreign policy front, under the strategic and inclusive foreign policy vision "Reforming at home and making friends abroad based on the spirit of independence," Cambodia is working to mend and cement relations with all partners, especially with the US as relations have reached a new low in recent years. At present, Cambodia's relations with China have never been closer. The Kingdom, led by the strategic leadership of Prime Minister Hun Sen, a veteran tactician, has shown to the Asian giant that Cambodia is a real friend or "a friend indeed" of China, as the saying goes. In other words, Cambodia has shown support to China in times of crisis—support China needs the most in the midst of the spread of the coronavirus widely believed to have originated from a lab in Wuhan, China. Recently, there have been calls for an international investigation into the origin of the coronavirus and how China initially handled it; such calls, however, have been, unsurprisingly, rejected by China.

As to the US-Cambodian relations, which have been strained of late, efforts have been made to reinvigorate the bilateral ties. The two countries have held talks to increase their military cooperation, particularly to resume joint exercises that have been halted since 2017. The US-funded radio station Voice of America (VOA) has been allowed to resume operation after many local radio stations were ordered to stop broadcasting VOA and Radio Free Asia in 2017. Prime Minister Hun Sen and US President Donald Trump have exchanged letters expressing their intention and willingness to restore and improve bilateral relations. Although the resumption of friendly ties remains unclear, recent developments seem to suggest that a Cambodia-US détente is on the horizon.

All in all, despite weak performance in some areas and strong criticism from the international community as Cambodia is perceived to be edging towards authoritarianism, the Cambodian government led by Prime Minister Hun Sen's ruling Cambodian People's Party should be applauded for its remarkable performance during the pandemic.

As Cambodia has an ambitious but attainable vision to transition itself into an inclusive, progressive and sustainable society, the government's ongoing efforts to realise this vision and other long-term goals should be recognised.

Moving forward, it is important to give credit where credit is due. It is perhaps even more important to acknowledge mistakes, learn from them, change, improve and transform into a better version of oneself. This transition process may apply to both individual Cambodians and the Cambodian government.
Kimkong Heng is a PhD candidate at the University of Queensland and a visiting senior fellow at the Cambodian Institute for Cooperation and Peace. He is a recipient of the Australia Awards Scholarship. His articles have appeared in Cambodianess, East Asia Forum, the Diplomat, the Interpreter, International Policy Digest, Khmer Times, Nikkei Asian Review, and the Phnom Penh Post, among others.

This letter to the editor expresses the personal opinion of its author.


Related Articles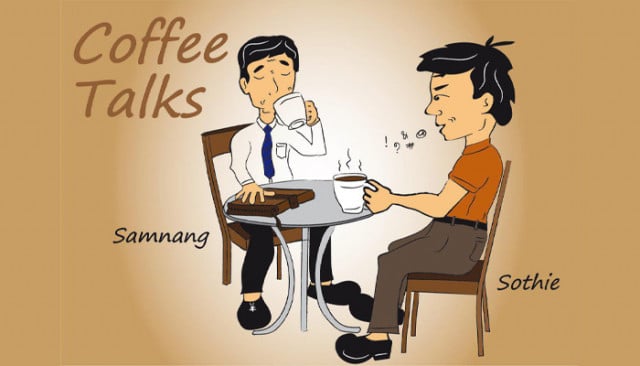 September 20, 2020 9:01 AM